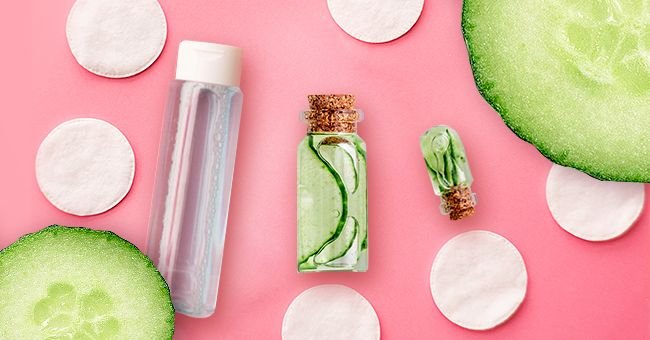 The Biggest Skincare Trends of 2020
Much like investing in the perfect little black dress, buying the perfect skincare will never be a waste of money. It is important to establish a solid skincare foundation including a cleanser moisturizer, and sunscreen.
However, there are many new innovations and trends that offer some much-needed extras to the standard routine. Here is a look at some new skincare trends for 2020 that promises radiant and healthy skin.
Toners
"I think beauty buffs are finally going to believe in the magic of toners. Toning the skin helps balance pH levels while also removing dead skin cells from the surface,"

says Allison Tray of Tres Belle Spa.
Toner has changed massively in the last few years. Instead of stripping skin, toner now helps increase moisture and softens the skin. The popularity of Korean skincare has seen toner become more and more popular in 2020.
By-Product Beauty
Cult Beauty founder Alexia Inge revealed that 2020 trends show more people being conscious of creating less waste with their beauty routines. This has led to a growing trend of by-product beauty.
The idea behind these products is to repurpose what would usually be waste to create new and innovative products. Brands like Naïf who is using calcite from Amsterdam's drinking water to replace the microbeads in its facial scrub and LOLI Beauty, who uses the pit of the French Ente plum in their plum elixir, are just some of the companies who have embraced the new trend.
Inhalable Beauty
Psychodermatology is devoted to proving the effect of the mind on our skin. According to Cult Beauty:
"Ingredients that have fast-track access to our nervous system have the twin capacity of working on our skin and our minds simultaneously."
Thus it is no surprise that there is a steadily rising trend in inhalable beauty. Wellness brands like The Nue Co. have already launched products like the Functional Fragrance, which works as a perfume that also destresses the body.
Skin Technology
Skincare personalization has become a major initiative in the industry. From skin-analyzing mirrors to DNA-based skincare prescriptions there have been many breakthroughs in skincare.
Skin tech devices that deliver fresh and individualized skincare immediately have become extremely popular. Among the latest popular creations is Romy Paris's at-home skincare personalization devices.
Microbial Treatments
Microbiome skincare has been declared the next big thing in beauty. From new active ingredients to range reformulations microbiomes will play a huge part in beauty going forward.
"Just as scientists made amazing discoveries about the microbiome of the gut in the 2000s and 2010s, now scientists are looking very closely at the power of microbiome for the skin and right now amazing studies are being done on this. Many companies are starting to discover the huge continent that is the skin microbiome. It is a very exciting opportunity,"

says Alain Mavon, Senior Director of Science and Innovation at Oriflame.