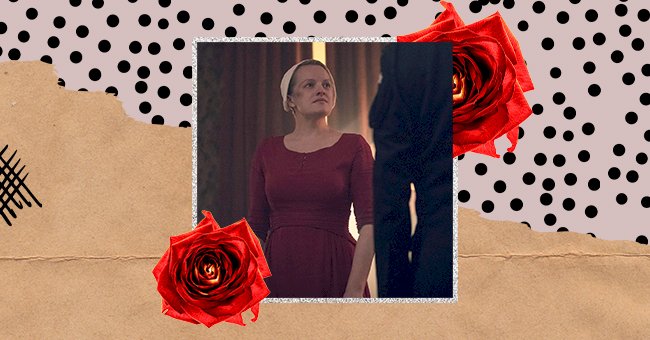 'The Handmaid's Tale' Season 4 Premiere Date Has Been Set
Like many films and series set to be released last year, season four of "The Handmaid's Tale" was pushed back. A date and trailer have finally been released.
We finally have a release date, and audiences can expect to return to Gilead this Spring. We want to know, will June finally get out? What will happen to Nichole? And oh, Hannah...
'The Handmaid's Tale' Season 4
Hulu has officially announced that season four of the award winning will premiere on April 28, 2021 with not one, but three episodes. Let the lord open, y'all!
Though audiences are getting episodes one to three, it's not yet clear when the rest of the episides will be drop. The seeason is expected to have ten episodes.
The season was initially set a 2020 fall release, however, due to the Coronavirus pandemic, production was delayed. However, the series got the ball rolling again in September.
The Teaser
Hulu released a teaser video to whet the palettes of eager viewers. From the teaser videos, one gets the sense that we're in for some significant act of rebellion. June (Elisabeth Moss) says the words, "we don't hide. We fight."
The trailer is set to Bille Eilish's, "You Should See Me In a Crown." If you're familiar, with that show, that only probably already has your brain teased.
Elisabeth Moss Dropping Hints
Moss, during the virtual TCA hosted on Thursday, February 25, dropped some hints about what we can expect in the show's fourth season.
"One of the things that we deal with this season is power, and what real power means and who has it. Power can be dangerous; it can be destructive. For June and Lydia, they're both seeking power on their own journeys, but in different ways and with their own objectives."
The actor alludes to the brewing tension between June and the brutal Aunt Lydia (Ann Dowd). With the seaon picking up from where the last left off, audiences might also have questions about the whereabout of Nick. Will the Waterfords get their way and get back Nichole?
Who Will Be In The Cast?
Audiences can expect most of the usual suspects that they've come to love and hate. Hulu has confirmed that Moss, Dowd, Joseph Fiennes, Yvonne Strahovski, Samira Wiley, Alexis Bledel, Max Minghella, and Madeline Brewer are returning.
There's also a new face, according to "Deadline." A 14-year-old Mckenna Grace is set to play a "rebellious" teenaged wife to a commander.
And in more news, the cast confirmed that they've been picked up for a fifth season. So expect more questions than answers in season four? We'll have to wait and see.