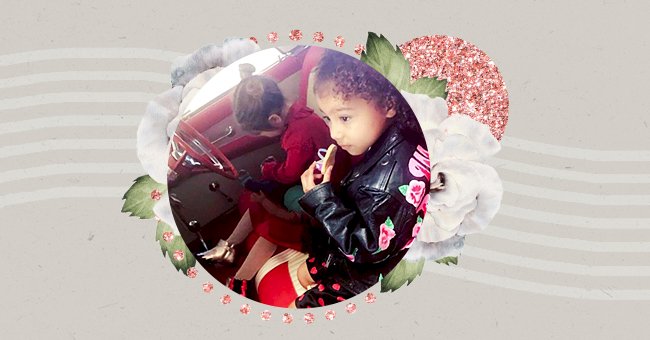 The Kardashian Kids' Best Style Moments
The Kardashian clan are all stylish, and by all, we mean the Kardashian kids as well. North has already made a debut at fashion week, in case you are wondering. Furthermore, the kids have been seen in Balmain and Yeezy in case you were not envious enough.
Who could have imagined being envious of toddler fashion? Frankly, from the children's fashion choices, we are ready to open our wallets for sizes that could fit us. We might not afford the couture pieces, but we can dream.
The Kardashian clan children are bound to have enviable closets in the future, but we don't have to wait long to get style points from them. The Kardashian moms have curated an adorable collection of their children's styles. Scroll below for their best (and cutest) style moments.
The Ranch Chic Sisters
First up is North and Chicago ranch style. The sisters smiled for their mother as they sat on a fence. North had a pair of cowboy boots, a vest, and comfy pants, whereas Chicago was a dream in yellow dungarees.
A Ring Of Roses
Kylie expressed her sadness at missing her nieces when she posted a dancing video of them and her daughter Stormi. The girls looked adorable as they sang along to a ring of roses wearing comfy athleisure.
The Valentine's Day Fit
Penelope and North enjoyed their Valentine's day in style. Penelope wore lighting booties, while North wore a dress with love heart prints. She also wore a jacket with her father's lyrics at the back. How cute!
The Kids Are Alright
North was very much the big sister as she posed with her younger siblings. The siblings seemed relaxed in military-inspired wear. However, of course, being a sister has its perks. North stood out from wearing a brilliant purple-blue hoodie.
The Monochrome Colors
Kim Kardashian warmed our hearts when she posted all her kids together. North, Saint, Psalm, and Chicago smiled for the camera wearing comfortable loungewear in the signature Kardashian-West monochrome.
The Vacationers
The gang was all together during their holiday in Tokyo in cool streetwear. Mason, North, Penelope, Reign, Saint, and Chicago remained warm in their coats and hoodies and got us wishing for their clothes' adult sizes.
The Matching Sets
For all those with siblings, who remembers matching your outfits? North and Chicago put a smile on our faces with their sister, sister matching set, kindling our nostalgia. The sisters wore denim shorts and vests with gold bunny ears and space buns.
Loungewear Chic
North and True showed up how to spend a lazy morning in stylish loungewear. North sat in a printed pajama set covered in cartoon sloths, while True was as cute as candy in a pink dress. For the cool factor, the girls wore statement sunglasses.
The Summer Girls
Khloe hung out with her daughter, and her nieces were poolside chic in fabulous costumes. True was in a baby blue costume with bobble accents. Penelope was in brilliant red, and while Noth all smiled up in a printed plaid shirt.
The Princess Chicago
Lastly, Chicago wore a pink princess-inspired dress with straps and sequins. The dress also had floral accents and a tulle skirt for that soft-like aesthetic. Moreover, the Chicago looked every much the princess with her hair pulled in tiny buns.