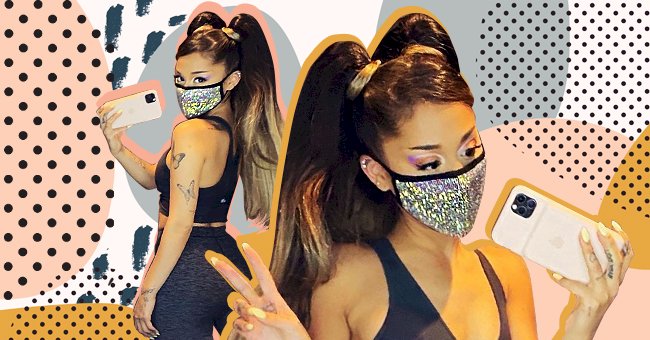 The Low Key Workout Clothing Brand That Has Snagged A Spot In The Closets Of Many Hollywood Stars
Candid celebrity pictures prove that stars love their off duty athleisure wear. We've noticed that one brand keeps popping up in the casual supermodel and star paparazzi snaps.
Up and coming clothing brands usually have their celebrity promotional process on lock. Brands send celebrities and influencers items to model on Instagram and feature them on their pages to build hype.
This marketing formula seems to work for most labels, but a recent celebrity favorite keeps it low key. Read more to explore the hype around the athleisure brand that every Hollywood starlet is obsessed with.
More About Alo Yoga
Alo Yoga is a luxury athletic wear brand that stocks fashionable clothing that is great for yoga movement. Founders created the Los Angeles-based label in 2007 as a way of spreading 'good by bringing yoga to the world.'
Alo Yoga uses its garments as a tool to inspire people to live more consciously and mindfully. The Alo Yoga social media team also continually shares wellness inspiration that is guided by the practice of yoga.
Applying Consciousness To The Brand
People adore this brand for its commitment to making conscious decisions in all its processes. The headquarters is solar-powered and only produces minimal waste, equivalent to that of a small household.
Diversity isn't an issue at Alo Yoga as the founders continually call for and practice the inclusion of all people. The brand also has a non-profit that offers yoga and mindfulness teachings to children for free.
Celebrities Who Love The Brand
Alo Yoga is a workout and streetwear staple for some of the most famous women in the world. The likes of Jennifer Lopez, Taylor Swift, and Ariana Grande are fans of these fashionable athletic garments.
Their sports bras, bicycle shorts, and leggings are essential items for the signature off duty model look. Supermodels such as Kendall Jenner, Kaia Gerber, and Gigi Hadid all sport these pieces regularly.
Alo Yoga's Core Messaging
The Alo Yoga Instagram page is free of celebrity endorsements or brand placements, unlike most labels. Instead, they choose to showcase a diverse range of yoga practitioners who fall in line with their mission.
Authenticity is emphasized hugely in how Alo Yoga presents itself and its message to the world. Although the celebrity cosign elevates the fashion-forward brand, it isn't the main priority for the conscious label.