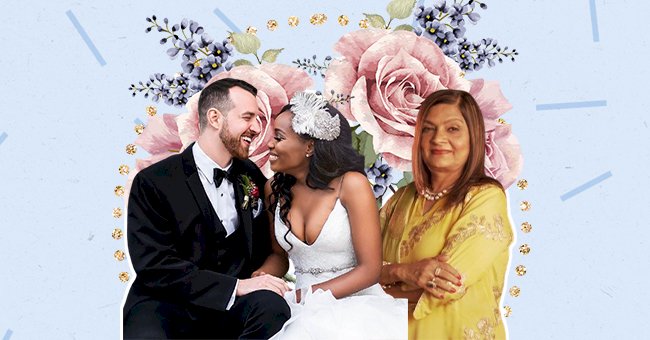 The Messiest Reality TV Shows You Should Stream Right Now
Let's admit it, we all have guilty pleasures. We don't know about you, but many of our guilty pleasures have to do with reality television. And if we have to be frank, the messier the show, the better the addiction.
From first dates that go awry, awkward family interactions to the chaos of the rich and famous, we aren't above settling in with a cup of our favorite beverage on the weekend to watch it all go down.
So if you are struggling to find something to watch this weekend, how about you try some of the best reality shows out there? And by best, we mean shows that deliver on the shock factor with a hint of controversy. So if you haven't already tuned in, grab your coziest loungewear and some hot chocolate and get ready to binge on these messy reality TV.
Indian Matchmaking
You get two for one with this show,]. For one, you get to learn about Indian culture through the ups and downs of Mumbai-based matchmaker Sima Taparia. And two, you get to sit in the drama of her Indian and Indian American clientele as she helps them make romantic connections.
Her goal: A successful match that leads to marriage. However, Sima can only do so much as it is up to her clients to make good on their connections. This is where the show gets sweet and chaotic. You've got family drama, failed dates, and successful matches—a perfect recipe for disaster.
Selling Sunset
Who knew selling luxury homes could get this dramatic? Enter: the Oppenheim Group. They are responsible for selling million-dollar listings and if you're wondering why it doesn't sound entertaining, get this.
The true drama lies in the lives of these hotshot real estate agents. Tune in and drench yourself in the drama of coworkers, friends, and romantic partners in a show you'll be tweeting about in days to come.
Bling Empire
We can't all be millionaires, so why not watch some? It can be difficult to peel your eyes away from the drama, especially when private jets and luxury offerings are involved. Bling Empire is a drama-filled look into the lives of the wealthy Asians living in Los Angeles.
Love Is Blind
When we say that this show is binge-able, we mean it. How can it not, especially when the premise gives its participants 10 days to date without ever seeing each other. Moreover, when the ten days are up, they have to decide to get engaged or not?!
When the veil is lifted, the pair will put a ring on it and then meet face to face the following day in gorgeous Mexico. After, they will MEET their respective families before they walk down the aisle to say I do - or not. Oh, the mess, the mess this show is. Fans have even been hoping for a spinoff.
The Circle
Here's another never meeting face-to-face shoe for you. Contestants living in the same apartment complex compete for a cash prize. How will they do this? One, they will never meet face to face, and two, they will communicate with each other virtually through social media.
There's only one thing they have to keep in mind. They can stay true to themselves, or they can catfish if they think it will win them favor. This is important as the participants have to rank each other and vote someone out based on their likeability. Oh, the lies that ensue. Tune in for an addictive social media commentary you never knew you needed.
Dating Around
Shot with stunning romantic cinematography, couples on Dating Around head out for a night in New York City on a date. The dates take place in the same restaurant or bar or location.
The focus of this show is on the real factor. These people are real singles of diverse ages, sexes, and races living in the city and are only focused on making a genuine connection. However, as sweet as the premise is, you might find yourself cooing at the intimate conversations or shocked at the accusations and cringing at the awkward pauses.
Say Yes To The Dress
You do not have to invest much into this show this weekend, but it does help pass the time. Many episodes are more relaxed than the rest on this list, but it does deserve mention for how the drama slowly creeps in.
Sometimes the bride is a bridezilla; other times, the bride's mom will leave the situation worse than they found it. Sometimes bridesmaids don't get along. There is so much family and personal drama that the show will become something of a cozy guilty pleasure.
90 Day Fiance
Talk about a show that keeps on giving. TLC is no stranger to controversial shows, but 90 Day Fiance takes the cake. The follows couples who have a lot of differences. The show asks if couples can overcome it all to be together from culture, distance, and values. The answer: You're going to want to see the chaos unfold itself.
Real Housewives
And the Real Housewives keeps going. The long-running popular reality TV series has various locations to choose from, each with equally entertaining characters. The premise of the show must have been drama because each season delivers time and again.
Vanderpump Rules
Last but not least is Vanderpump Rules. The show's existence speaks success to Real Housewives, from which it is a spinoff. The show follows Lisa Vanderpump and some of the employees at her restaurants.
Somehow with such a simple premise, the show manages to bring in the messiest drama around. As the cast is much younger than the Real Housewives, their relationships will leave you addicted to the chaos.