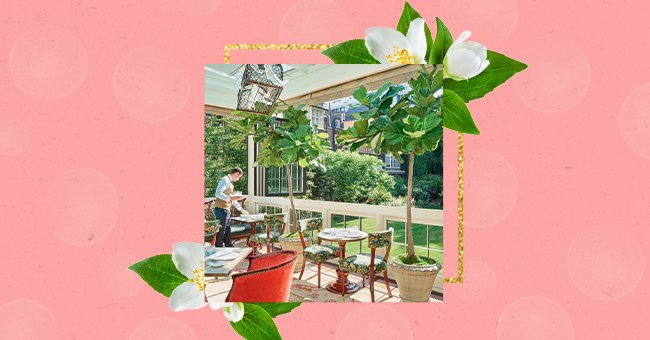 The Most Luxurious Restaurants On Earth
Fine dining is always a lovely treat because the experience goes far beyond the food. Some restaurants have some of the most extraordinary displays, food, and experiences you could ever imagine.
Dining has become so much more than just about the food; now it's all about the entire experience. People pay hundreds and thousands of dollars on small plated meals that look and taste exquisite.
They pay for perfectly mixed drinks, exceptional views, and extraordinary interior and ambiance. There are plenty of restaurants that define luxury, but we have chosen five of the most luxurious ones to present.
Under
Under is a restaurant located in an oblong box that pops out of the ocean at a 45-degree angle in Norway. The Norwegian delight opened in March 2019 and has already been awarded a prestigious Michelin star.
Under, which also means 'wonder' in Norweigan, is also the largest underwater restaurant in the world. The restaurant seats 40 people and has an 18-course menu and superb panoramic views of the sea life.
Le Royal
Royal is a relatively new hotel located in Champagne, France, and has an opulent restaurant called Le Royal. One cannot help but marvel at the gold leaf-covered ceilings and wooden panel walls in the dining room.
The indulgent French dishes at the restaurant are so impressive that Royal got a Michelin star in six months. You can also enjoy the artwork and decadent meals with a champagne pairing for every course if desired.
The Legacy House
Breathtaking views, modern art, and dark wood interiors are the most notable features at first glance. Then, once you have taken in the contemporary lighting and Victoria Harbor, you get to enjoy the food.
Head chef Li Chi-Wai prepares the Shunde cuisine menu with only the freshest ingredients from markets. Visitors can look forward to Shunde specialties and Northern Chinese dishes from their fantastic menu.
Casa Maria Luigia
Although it's only been open since 2019, Casa Maria Luigia in Italy has some of the hottest seats in the world. The restaurant is set in a refurbished carriage house, which gives the atmosphere a cozy vibe.
The nine-course tasting menu cost just over $500 per person and features dishes by Michelin star-winning chefs. Location is also everything when it comes to restaurants, and this one is in the perfect spot.
Siren
Located in London's most prestigious hotel, Siren is a spectacular display of glass and intricate interiors. Siren is the first new restaurant at The Goring Hotel since 1910, and according to reviews, it was worth the wait.
The fresh seafood menu is one of the most talked-about features with ingredients delivered from Cornwall daily. If you're in London but want something a bit more posh than regular fish and chips, Siren is the place to go.