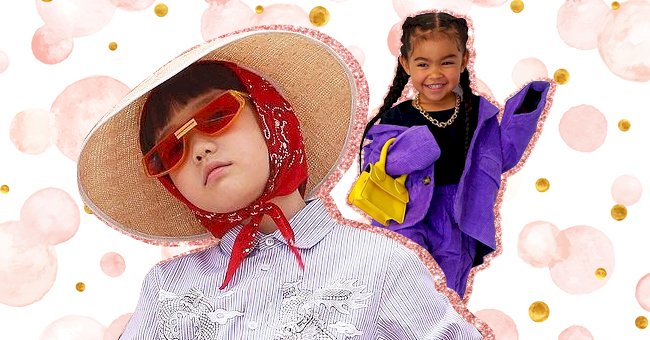 The Most Stylish Children On Instagram
They may be small, but their style is larger than life. The young children and toddlers on Instagram school when it comes to fashion.
We all know that one person who won't stop posting their child on Instagram. This constant baby content on our feeds can be annoying until the parents put their kids in fashionable clothing items.
Limited edition Air Jordan 1's are a lot cheaper in grade school and junior sizes, so why not deck your baby out? Take a look at our list of the most stylish children who serve blog-worthy looks on Instagram.
You can keep up with Alonso's effortless style on his mom, Luisa's Instagram page. The young boy has been posing in front of his parent's smartphone cameras for years and seems to have the hang of it.
Alonso has an enviable collection of designer items and a particular affinity for all things Gucci. This little boy can rock those Gucci loafers better than any adult we've seen.
Quenisha's Instagram account is run by her mom, who also dresses her in the most adorable outfits. The four-year-old's bag collection surpasses most average earning adult's selections.
This tiny model already has a clothing line inspired by her upmarket street style. We are also obsessed with her fabulous hair looks and are encouraged to try some of them out soon.
Coco crawled so other child fashion influencers could run. This mini mogul was already a renowned fashion icon at the tender age of six and still holds her title as queen bee at nine years old.
Coco and her family are based in Tokyo, which matches her bold style perfectly. The small powerhouse is the princess of layering and pioneer of taking risks with clothing items and accessories.
London's unique and feminine style mirrors her mother's looks in a sweet and child-friendly way. The fashionable five-year-old also already has a jaw-dropping walk-in closet full of clothes and accessories.
London's looks are shared on her mother's Instagram page, alongside pictures of her younger brother. The trio struts the streets of New York City in stylish garments and never misses a beat.
If it's sassy poses, a vast collection of sunnies, and some sisterly love you're looking for, then you've got it. Zuri was a style influencer long before her one-year-old sister was born and is still killing it.
The confident little queen strikes a mean pose and definitely knows what she's doing with fashion. Her baby sister, Grey's style, is a little more feminine but borrows from Zuri's 90s inspired looks.