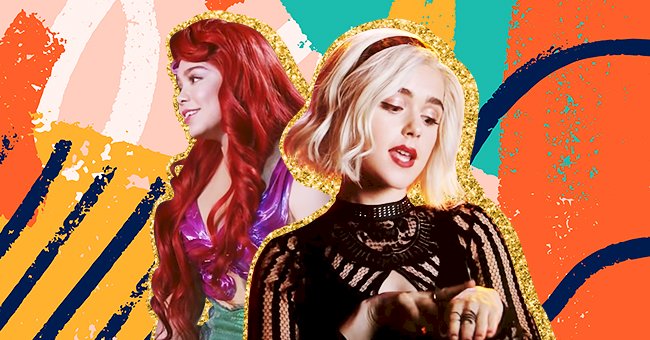 The Perfect Halloween Costume For Each Star Sign
The spooky season feels like it came a lot sooner this year, with less than two weeks to go. The year 2020 had our hands full with so many wild events that we haven't had time to plan for Halloween.
Trying to get creative to come up with a Halloween costume may be a bust this late in the game. Thankfully we have the help of astrological experts who can recommend an outfit for each sign.
Choosing a Halloween outfit based on your star sign is a foolproof way to make life easier. Take a look at these costume options that offer the perfect fit for each zodiac sign.
Aries As Captain Marvel
Aries women are strong-willed and always ready for action. A heroine costume is the perfect embodiment of the passionate and assertive Aries.
Taurus As Daisy Buchanan
The 1920s and 2020 have some things in common, so this is the best outfit for the vintage loving Taurus. Daisy also has a particular affinity for beauty and luxury, which is right up the Taurus woman's alley.
Gemini As Devil + Angel
Gemini's are the twin's sign, and naturally, they have a nice and naughty side. Match with a fellow Gemini friend for a double-sided costume or split the outfit in one like a true Gemini would!
Cancer As Ariana Grande
Cancers are sensual, sensitive, and sweet, just like the world-famous Cancer, Ariana Grande. This outfit is super fun to execute and will look extremely cute for all of your Halloween party pictures.
Leo As Daenerys Targaryen
Leo's are the royals of the zodiac and demand loyalty from the people around them. It doesn't matter how Game of Thrones ended, Daenerys will be the queen forever, and only a Leo can embody her greatness.
Virgo As Spiderman
Spiderman is one of the friendliest and most helpful superheroes ever created. Into the Spiderverse showed us that Spiderman is gender-neutral, so any Virgo can suit up to save the day this Halloween.
Libra As Bob Ross
The Libra woman is artistic and loves beautiful paintings and intricate crafts. A Bob Ross costume is perfect for fun-loving and creative Libras, especially those who love to dress up for an event.
Scorpio As Sabrina Spellman
Scorpios are incredibly mystical signs who are obsessed with the wonder of magic. Sabrina is the ideal outfit for a playful Scorpio woman who'd like to have the whole room under her spell.
Sagittarius As Pennywise
Like Pennywise, Sagittarius has a way of dealing with things with a little bit of humor. Plus, if anyone could pull off a full face of Pennywise clown makeup, it's a Sagittarius woman.
Capricorn As Kris Jenner
There's only one person who works as hard as a Capricorn, and that is momager Kris Jenner. Capricorn's are the ultimate boss babes of the zodiac, so they should do Halloween as this famous icon.
Aquarius As Harley Quinn
Now, we're not saying that Aquarius women are a little bit nuts, but they are many like Harley Quinn. We're sure any Aquarius woman will appreciate getting in touch with their wild sides as Harley this Halloween.
Pisces As Ariel
Pisces is the hopeless romantic water signs, just like The Little Mermaid's Ariel. Pisces and Ariel have a lot in common, making this whimsical ocean-inspired costume their best pick for Halloween.