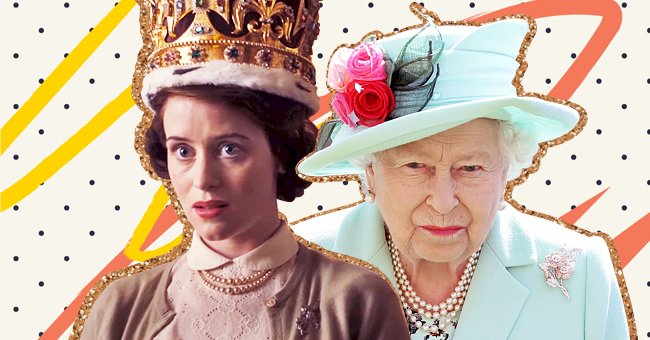 The Royal Review Of The Popular Netflix Show 'The Crown'
We're a few days away from the release of season four of Netflix's critically and highly favored series 'The Crown'. The Queen and Duke of Cambridge happen to have some unshakeable feelings towards the series.
Fans of 'The Crown' are buzzing over the release of season four, announced to drop on November 15. If you have watched the show, you know that it doesn't always portray the monarchy in the most flattering light.
Considering how we've come to know the royal family and all its rules through their portrayal on the show, it's hard to imagine how the family itself feels about the series. The family is complicated and deeply layered. Does Queen watch the show? If you've watched season three, you might ask, is Prince Charles invited to the Buckingham Binge sessions? We're falling over ourselves to find out.
The Queen Loves It
Queen Elizabeth ll has indeed watched 'The Crown' and Her Royal Highness apparently "really likes it". This is according to her granddaughter.
Vanessa Kirby, who played Princess Margaret in seasons one and two, told Vanity Fair that Princess Eugenie was overheard in a casual conversation at a party confirm that her "granny" is a fan.
"A friend of mine was at a party and didn't know anyone, so he sidled up to this group who were talking about The Crown, when one said, 'Well, my granny watches it and really likes it,'"

says Vanessa
Queen Elizabeth's thought on Season ll
Depictions of Prince Charles' time at school and Prince Phillip's insensitivity towards him had however, upset the Queen. A senior courtier told Express that although these depictions don't sit well with the Queen, she understands there's nothing she could do about it.
The Queen believes that many scenes have been highly dramatized and that some events simply did not happen this is despite her admiration of the show.
Prince William Doesn't Care For The Show
Olivia Colman, who plays Queen Elizabeth in season 3, met Prince William at a Buckingham Palace reception, and they had an awkward exchange about the show. As it turns out, The Duke, unlike his mother and cousins, doesn't watch the series.
"I was so excited and asked, 'Have you watched it?' His answer was a firm no. But he was very charming and very lovely."

Olivia said on The Graham Norton Show.