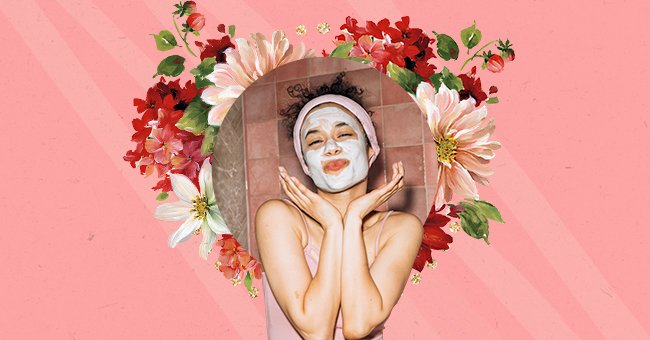 The #SpaNightRoutine TikTok Trend Is A Great Source Of Self Care Inspiration
TikTok is the social of the moment: it is an app that allows its users, now millions and millions, to make short videos of different types and on various topics. Critical elements for the success of videos, originality, and creativity.
If you are looking for beauty tips for your skincare routine, it is on TikTok that you will find the best beauty hacks. Blemish problems, acne, redness, doubts about the use of products, and candid reviews just a click away and go to the profiles of the best skinfluencers.
If you follow the trends on TikTok, you would have come across the #SpaNightRoutine. This is a routine that calls for you to up the ante on your significant other's self-care game.
How Does The #SpaNightRoutine Work?
The trend can work in one of two ways. Either you give your significant other a spa-like treatment, which can consist of them cozied up in a robe, while you provide a plethora of beauty options (sheet masks, clay masks, creams, serums, etc.).
There is also an array of fluffy headbands to help keep their hair out of their face, and of course, for the aesthetic. These #SpaNightRoutine videos, which currently have a total of 800 million views, mean the lucky person is getting a spa session at home.
Or, your significant other can try a beauty practice on you. It's whatever you choose. This is a fun trend that everyone should jump on, as your skincare routine will be glad you did.
To take it a step further, some users are also seen using a jade roller on their significant other's face while the face mask does its thing, or they'll treat them to a pedicure or brow plucking as the complete VIP treatment.
While the mask does its job, the beauty professional can also give a small jade roller massage. Exceptional cases go even further with a pedicure, including a foot bath or brushing.
The #SpaNightRoutine trend on TikTok is fun and shows the world's love for face masks. But this is the kind of movement that should never go away.
What's The #SpaNightRoutine Song?
We officially have a new self-care anthem. Thanks to the trend, it seems that most of the videos are using the same song titled "You Got It" by Vedo.
The song may seem like a strange choice; it's the lyric "get ya glow girl" in the chorus that genuinely turns this into a beauty-day bop.
While we gush over these adorable #SpaNightRoutine videos, rather than scroll through TikTok admiring this trend, give it a shot yourself with your significant other or bestie.
It definitely adds some fun to a routine we typically spend time doing alone. The skincare routine brings together several pretty lovely elements to create a relaxing night for you and someone special.