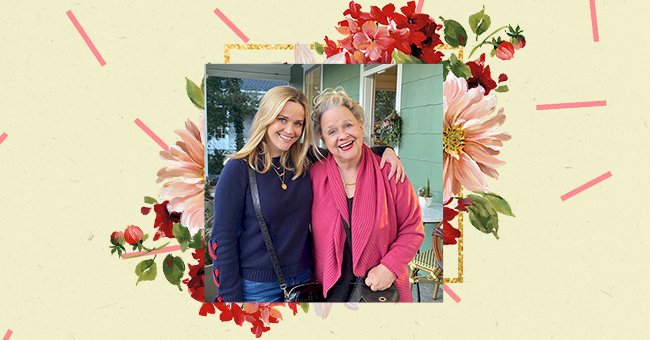 The Sweetest Celeb Mother's Day Posts On Instagram This Year
We celebrated our mom's over the weekend, and everyone's messages were sweeter than ever this year. Instagram was flooded with heartfelt Mother's Day messages, especially on celebrity pages.
Motherhood isn't always easy, but honorary celebrations such as Mother's Day make it worthwhile. Social media was flooded with heartwarming messages to mothers globally this Sunday, and we couldn't get enough.
Celebrity moms must have felt extra special this year with all the lovely posts shared by family and friends. Read further to explore the sweetest celeb mother's day posts on Instagram this year.
Kristen Bell
Kristen Bell, a mother of two daughters, wished all mother's a splendid day with her hilarious post. The actress posed next to a muppet and celebrated everyone with 'magnificent mama energy.'
Priyanka Chopra
Priyanka Chopra's beautiful tribute to her mother and mother-in-law was inspiring and filled with love. We also enjoyed seeing where Chopra got her great genes from, and we can confirm she got it from her mama.
Reese Witherspoon
Reese shared a rarely seen image of herself and her mother Betty this mother's day. From Reese's message on the post, we learned that the pair have plenty in common besides their striking resemblance.
Gigi Hadid
New mom Gigi Hadid celebrated three generations of mothers in one of her posts this mother's day. The supermodel honored her mom Yolanda, her grandmother, and herself in a message that expressed her gratitude.
Khloé Kardashian
Khloé recently bought a mansion right next door to her mother's new mansion, so we aren't surprised at her tribute. The mother of one honored the matriarch, Kris Jenner, in a post that acknowledged her motherly love.
Barack Obama
The former president of the United States took time off mother's day brunch to wish all mother's a lovely day. Obama also lovingly honored his wife and mother of his two daughters in the post calling her incredible.
Miley Cyrus
Miley Cyrus and her mom Tish are incredibly close, so the pop star dedicated her 'SNL' performance to her. Her godmother Dolly Parton was not left out of the beautiful tribute as Miley gave her a shout-out too.
John Legend
John posted an adorable family portrait this mother's day to celebrate his wife, Chrissy Teigen. The singer alluded to Chrissy's recent miscarriage in the post and applauded her for coming out more loving than ever.
Michelle Obama
The former first lady shared a throwback image of her mom Marian Lois Robinson at the Great Wall of China. Michelle thanked her mother for being one of her most excellent mentors, who made her who she is now.
Ryan Reynolds
Ryan Reynolds never passes on an opportunity to show off his gorgeous wife, and so he did just that this Sunday. Of course, his touching message did include a little of his typical humor in it as well.