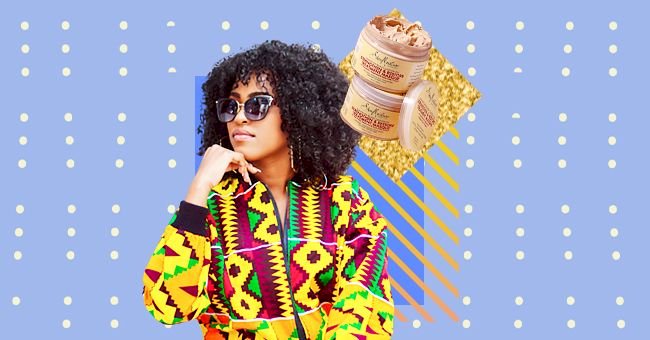 The Top 10 Protein Treatments For Natural Hair
Hair requires a ton of nurturing to grow and thrive in its natural form. It is also essential to know what products and treatments will work for your specific hair texture to achieve the best results.
Protein treatments are great for strengthening damaged hair, but they aren't all made the same. Some products are better than others for certain hair textures, depending on the blend of ingredients.
Naturally, textured hair requires a protein treatment that caters to specific hair needs. Take a look at our list of ten protein treatments that work best for all types of damage control on natural hair.
Arvazallia Fortifying Protein Hair Mask
What's the point in repairing brittle and damaged hair if it will be tangled and in knots at the end of the treatment? Fortunately, this hair mask has ingredients like argan oil to help smooth unwanted clumps.
Cantu Shea Butter Deep Treatment Masque
Let your curls soak up the moisture from this hydrating protein treatment and admire the results. This moisture-retaining formula will perk up your kinks, coils, and curls without oversaturating your hair.
Kiehl's Olive Fruit Oil Deeply Reparative Hair Mask
This hair product has a creamy formula that nourishes dry hair with ingredients like avocado and olive oil. The treatment effectively restores that is limp from heat styling and adds a natural shine to your strands.
Briogeo Don't Despair, Repair! Deep Conditioning Mask
If you are looking for a somewhat instant hair transformation, you can turn to this nourishing protein mask. Briogeo's cocktail of ingredients such as rosehip oil, biotin, and amino acids strengthen hair immediately.
Aphogee Two-step Treatment Protein for Damaged Hair
Show your hair that you care with this miracle two-step treatment with collagen proteins. This sulfate-free ingredient leaves hair feeling super soft and doesn't compromise artificial hair color.
Mielle Organics Babassu Oil Mint Deep Conditioner
Get a salon visit look from home with this refreshing natural hair treatment. Your hair will be silky smooth from elements in this product, such as lipids and babassu oil that hydrates curls from the inside out.
Shea Moisture Jamaican Black Castor Oil Masque
This Shea Moisture hair formula is an excellent option for dry and damaged 4C hair. The product's fluffy texture leaves hair restored and moisturized without feeling greasy, and it smells amazing for days.
Giovanni Nutrafix Hair Reconstructor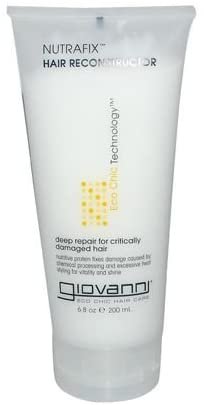 amazon.com
This cruelty-free protein treatment offers extensive hair repair, especially for color-damaged strands. Your mane will never look dull for long with this reconstructing hair treatment in your beauty cabinet.
Creme of Nature Argan Oil Intensive Conditioning Treatment
Argan oil is a star player when it comes to treating naturally textured hair. This product deeply hydrates curls that come out glossy and restored without looking greasy and weighed down by the oil.
Tropic Isle Living Jamaican Black Castor Oil Protein Conditioner
Healthy hair starts with a healthy scalp, and this treatment pays careful attention to that. This product nourishes and heals a dry and flaky scalp while repairing split ends and moisturizing coils and curls.