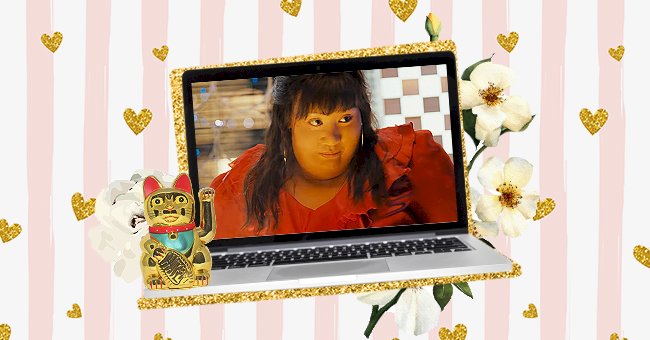 The Top 10 Romantic Korean Movies To Add To Your International Film Playlist
Love stories are cliche, predictable, and not to mention oh so cheesy. And that's just some of the reasons we love them!
Take all the things you love about a romantic movie and set it to the backdrop of South Korea. Romance points just went, and my heartstrings are ready to be played.
If you've been on the lookout for some good old romantic films to turn your heart to custard, you are in the right place. These are some of the best Korean romantic movies
'200 Pounds Beauty'
Han-na (Kim Ah-Jung) is a phone sex operator and singer who is forced to ghost-sing for bullying pop diva because Han-na, though immensely talented, doesn't have "the look." She decides to undergo drastic plastic surgery to fit the mold but is this really what she needed to become the star she always wanted to be?
'Be With You'
Just before she passes away, Soo-ah promises her husband Woo-jin that she'll be back on a rainy day a year later. By some miracle, she does come back—only she's lost all her memories.
'My Sassy Girl'
After college student, Kyun-woo saves a young woman from falling onto the train tracks; the two keep coincidentally bumping into one another. Their relationship develops through, but all love stories have their challenges, and theirs involves strict parents, blind dates, and farewell letters in a time capsule.
'Architecture 101'
Seung-min (Eom Tae-Woong) and Seo-Yeon (Han Ga-in) dated in college but eventually broke up. Fifteen years later, Seo-Yeon hires Seung-min to rebuild her home. The project brings up old memories, both sweet and bitter.
'Wonderful Nightmare'
Following a horrific accident, Yeon-woo (Uhm Jung-Hwa) falls into a coma. While in heaven, she learns that a clerical error caused her death, and another woman was supposed to die. Meanwhile, she has to live a housewife's life (who also died by accident) for a month. The experience is life-altering today the least.
'Tune in for Love'
Mi-soo (Kim Go-Eun), a part-time worker at a bakery, begins exchanging stories with college student Hyun-woo (Jung Hae-in) through a radio program. Their paths keep crossing, and they fall in love, but time is never on their side.
'On Your Wedding Day'
Ten years after Woo-Yeon (Kim Young-Kwang) and his first love Seung-hee (Park Bo-young) break-up, he receives an invitation to her wedding. The movie follows Woo-Yeon as he reminisces about the ups and downs of their relationship, to the moment he attends the wedding.
'Castaway on the Moon'
Kim Seong-Geun (Jung Jae-young) washes up on Bamseom after an unsuccessful suicide attempt. After overcoming his initial despair, he meets avid moon photographer Jung-Yeon (Jung Ryeo-won), and they begin exchanging messages in bottles and on the sand.
'Like for Likes'
This movie follows the story of three couples in the age of digital dating. Now that they've liked, poked, and friended each other online, they've got to figure out how to move their relationships offline.
'The Princess and the Matchmaker'
Refusing to marry her chosen suitor, Princess Songhwa (Shim Eun-Kyung) escapes the comfort of the palace to pursue true love.