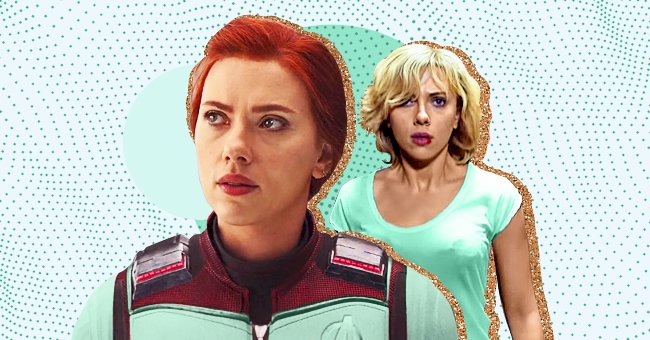 The Top 10 Scarlett Johansson Movies
Having had her film debut back in 1994, Scarlett Johansson has over fifty film credits under her belt. Here's a list of ten of ScarJo's best movies.
Scarlett Johansson has done it all, from saving the world alongside the Avengers to lending her distinct voice to a fellow fishy friend in "SpongeBob Squarepants Movie."
The two-time Oscar-nominated actor seems to make a lot of money at the box office, featuring several of the highest-grossing films of all time too. We're sure that there's a lot more that we're going to see from this powerhouse performer, but here's a list of her top ten movies so far.
1. 'The Avengers' (2012)
Scar Jo plays Black Widow in this Marvel film. The character is just one on a long list of brave characters that the adaptable actress has played. Black Widow is quite the force to be reckoned with you.
2. 'Captain America: The Winter Soldier' (2014)
In the film, Johansson's character, Black Widow at the peak of her espionage persona in the Marvel Cinematic Universe. Her and Steve Rogers (played by Chris Evans) find themselves on the run after S.H.I.E.L.D. is compromised.
3. 'The Prestige' (2006)
The ever-versatile actress adopts a British accent in Christopher Nolan's mind-bending period film depicts the friendship-turned-rivalry of two nineteenth-century magicians. Hugh Jackman and Christian Bale play the lead roles as they dedicate their lives to being the better illusionist.
4. 'The Man Who Wasn't There' (2001)
Scarlett Johansson's screen time though minimal, is imperative to the film's amusingly melancholic moments, ending up being rather memorable and dark.
5. 'Avengers: Endgame' (2019)
The highest-earning movie that Scarlett Johansson has ever been a part of is "Avengers: Endgame", released in 2019. It earned $2.8 billion at the box office, making it not only Johansson's highest-grossing film but the highest-grossing film worldwide of all time.
6. 'Marriage Story' (2019)
Featuring two Golden Globe-nominated performances by its leads, Scarlett Johansson and Adam Driver, "Marriage Story" hilariously recognizable opposition to the traditional romantic comedy.
7. 'Lost In Translation' (2003)
"Lost In Translation" is as much a quirk mix between fun and thought-provoking, sometimes off-putting, drama. It portrays the story of a mismatched friendship that progresses into something unexpected.
8. 'Lucy' (2014)
ScarJo, with an expansive list of fearless characters, plays the lead role in this movie. She gives a fantastic performance of Lucy, who becomes superhuman. After ingesting a mysterious substance, Johansson's character can access almost all of her brainpower unlocking endless possibilities.
9. 'Ghost World' (2001)
Co-starring in this comedy with Thora Birch, the unusual pair plan to move in together after high school. As a gag, they respond to a man's newspaper ad for a date, only to find it themselves in a bit of a pickle after that.
10. The Jungle Book (2016)
Johansson plays the role of the evil snake, Kaa. After a threat from the tiger Shere Khan forces him to flee the jungle, Mowgli embarks on a journey of self-discovery with the help of panther Bagheera and free-spirited bear Baloo.