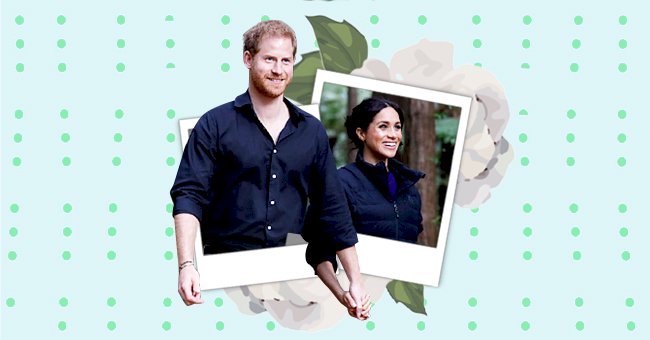 The Top 10 Sweetest Moments Between Prince Harry & Meghan Markle
The Duke and Duchess of Sussex have been giving us numerous swoon-worthy moments since 2017. From holding hands in public to stealing a kiss or two, they have always been royally not-so-royal about their sweet intimate moments.
Prince Harry and Meghan Markle tied the knot in May 2018, but they have been giving the world couple goals since quite some time. Even when they make a public appearance, they don't miss a single beat to show how much they value each other.
For the royal couples, manifestation of PDA-filled moments is a taboo, but the Duke and Duchess have never been a fan of conforming to such rules. Here are the top ten instances where Prince Harry and Meghan Markle gave us couple goals.
1.Invictus Games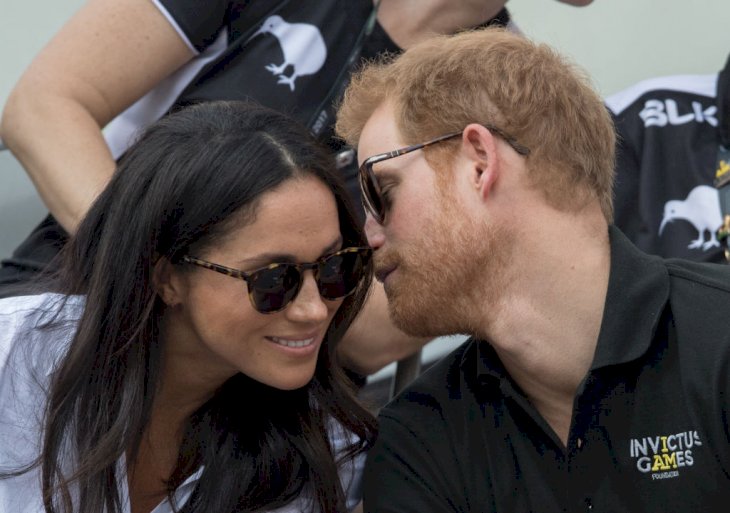 Getty Images
Prince Harry and Meghan Markle can be seen sharing an affectionate moment at the Invictus Games in Toronto on September 25, 2017. Harry is whispering something in Meghan's ear, and from the looks of it, she seems pretty interested.
2.Tree Walk In New Zealand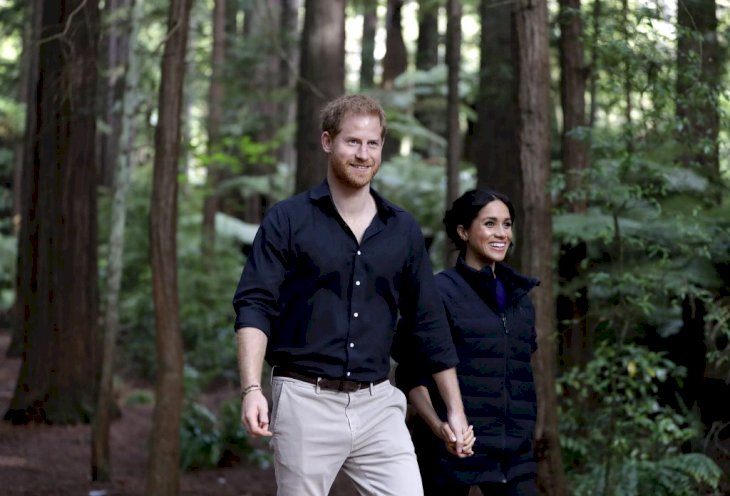 Getty Images
The Duke and Duchess of Sussex can be seen holding hands as they take a romantic stroll on their visit to the Redwoods Tree Walk on October 31, 2018, in New Zealand. This picture captures the final day moments shared by the royal couple on their 16-day official Autumn tour.
3.Endeavor Fund Awards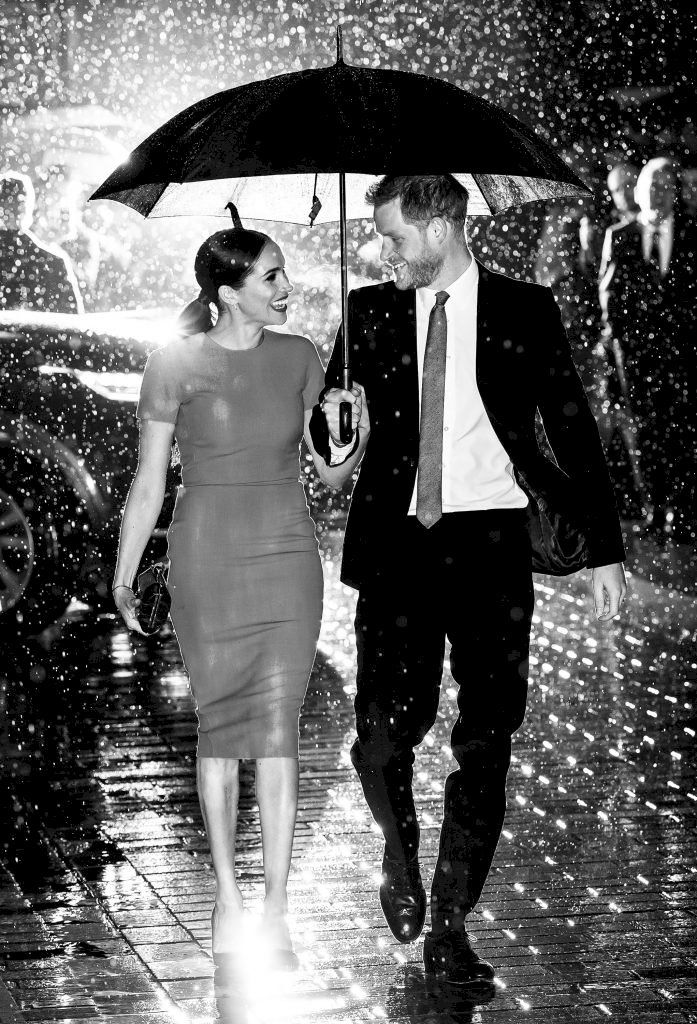 Getty Images
Harry and Meghan's magical moment was captured beautifully, as they gaze into each other's eyes and hold an umbrella to attend the Endeavor Fund Awards in London. The black and white effect gives a movie-themed feeling to the royal moment.
4.Sentebale Polo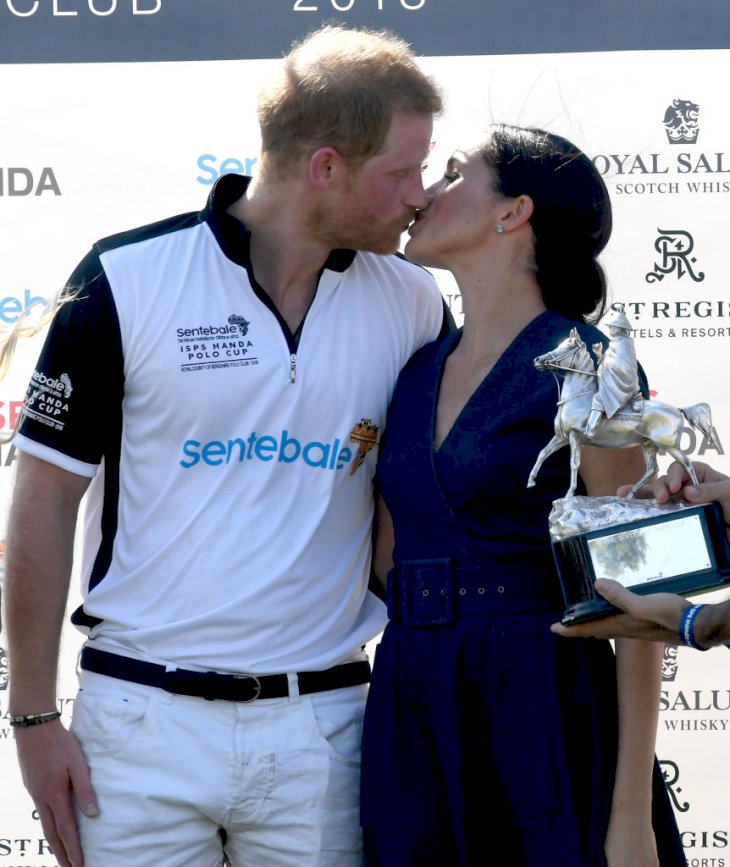 Getty Images
This iconic shot is from July 26, 2018, when Harry and Meghan posed with the trophy at the Sentebale ISPS Handa Polo at the Berkshire Polo Club in Windsor. The royal couple is sharing a sweet kiss and is completely oblivious to their surroundings.
5.Mitel And MLB Present London Series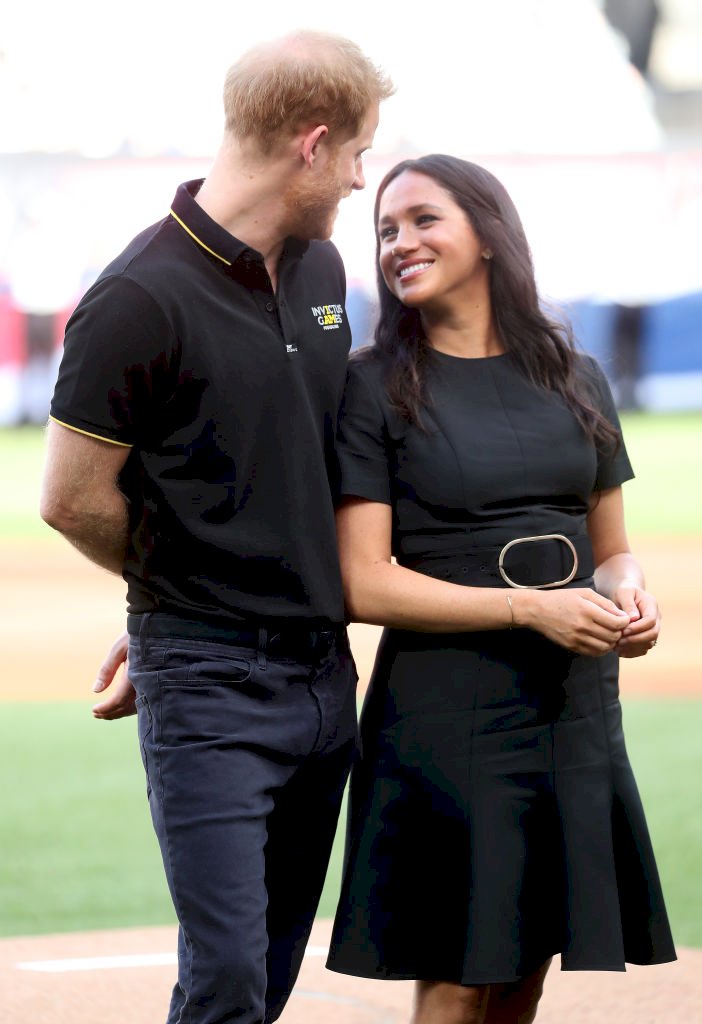 Getty Images
Look at the way the Duchess is gazing at the Duke with so much love and affection. This picture was captured for the Invictus Games Foundation handout, as the royal couple prepared to watch their first game at the London Stadium on June 29, 2019.
6.The Lion King Premiere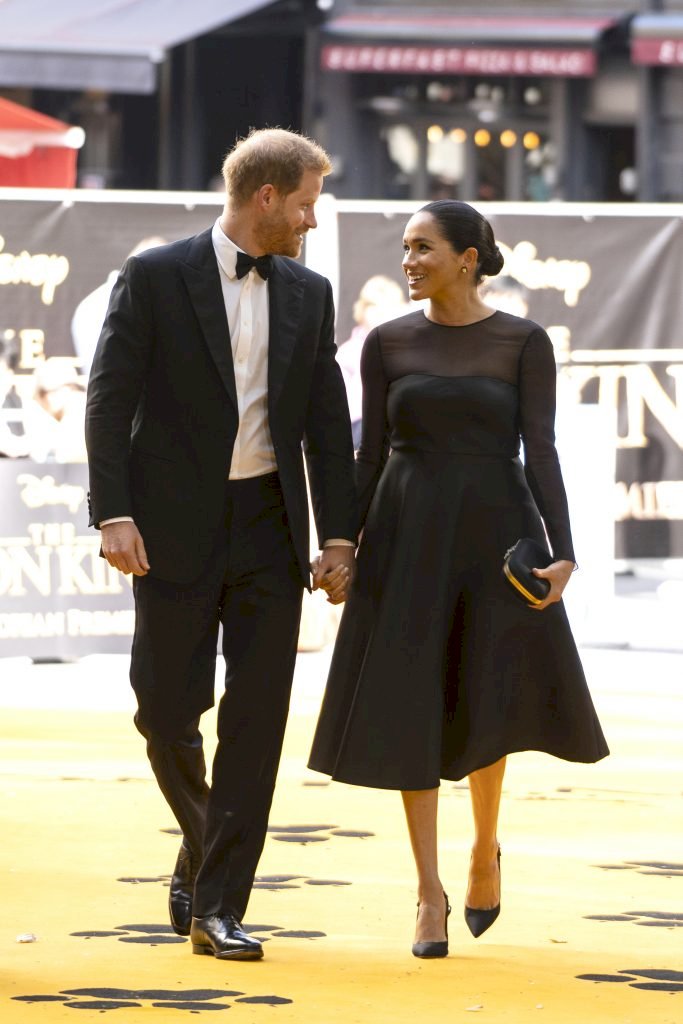 Getty Images
Stealing the show in matching black attires, Harry and Meghan gave us major couple vibes on the London premiere of Disney's The Lion King on July 14, 2019. Just look at the way they are happily lost into each other's eyes, holding hands and doing their thing.
7.Trooping The Color 2019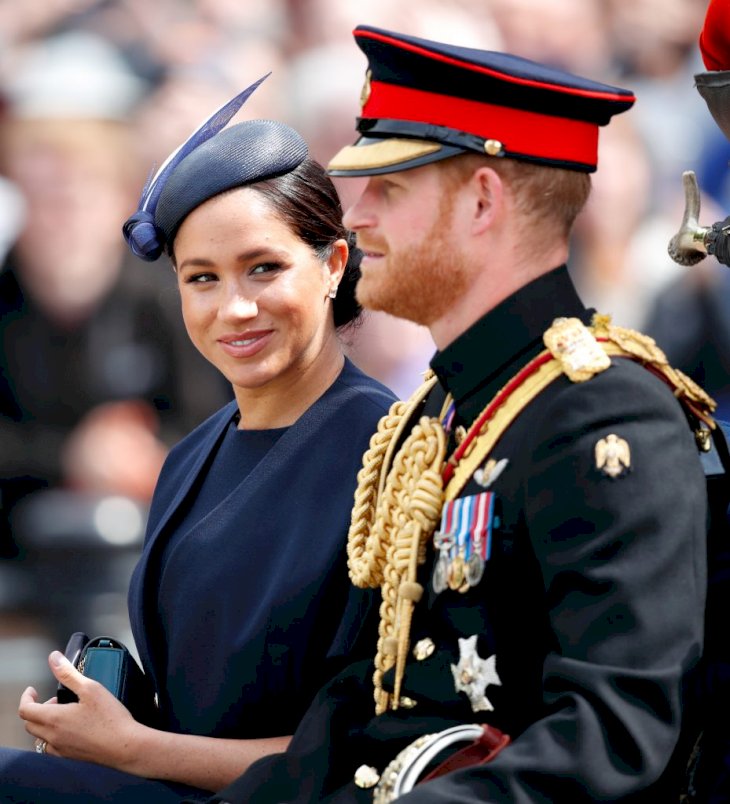 Getty Images
In this iconic image, the Duke and Duchess are traveling down The Mall in a horse carriage during the Queen's annual birthday parade, Trooping The Color on June 8, 2019 in London. Meghan can be seen stealing a sweet look at her husband.
8.Welcoming Baby Archie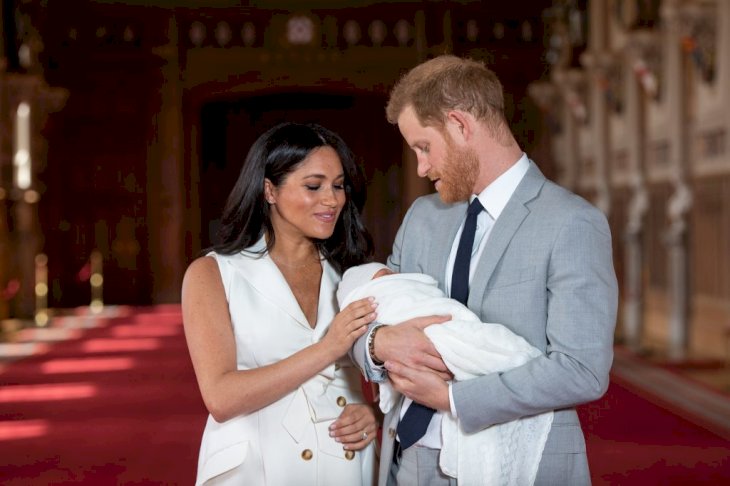 Getty Images
Prince Harry and Meghan welcome their son, Archie Harrison Mountbatten-Windsor and pose with him at St. George's Hall at Windsor Castle on May 8, 2019 in Windsor. Harry is holding the baby and Meghan can be seen looking affectionately at her son and caressing her husband's arm.
9.A Happy Family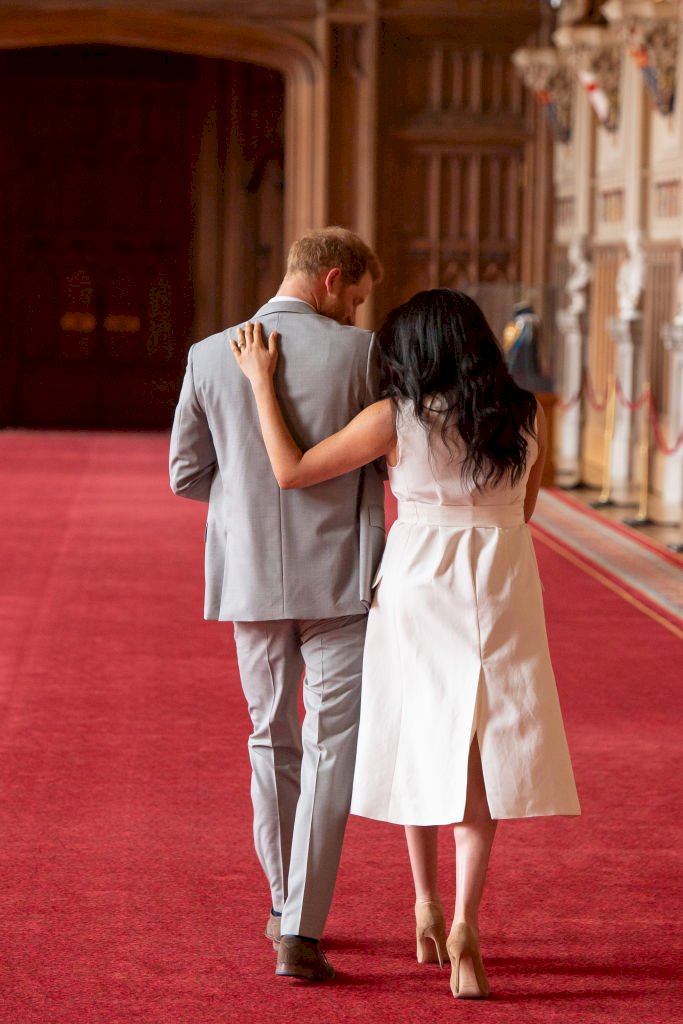 Getty Images
Prince Harry and Meghan Markle can be seen walking away after making a public appearance with baby Archie on May 8, 2019, in Windsor. Meghan's hand is gently resting on Harry's back as they cradle the newborn baby in their arms and embrace parenthood.
10.Holding Hands As Newly Weds
Getty Images
The Duke and Duchess of Sussex are holding hands as they walk down the stairs and make a royal appearance at their wedding on May 19, 2018. The royal couple look every bit jovial and in love, and we can't help feeling inspired.