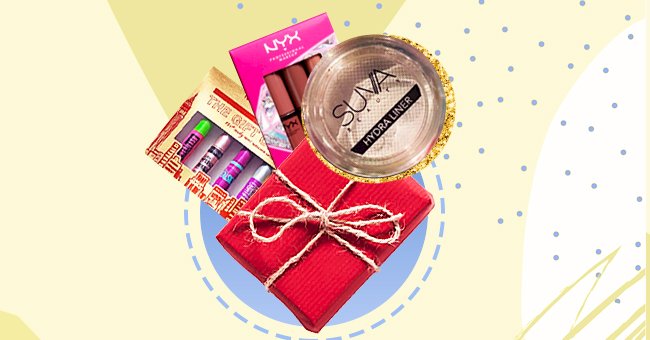 The Top 20 Beauty Gifts Under $50
The most awaited time of the year is finally here. We are nearing the holiday season, and that means lots of winter festivity and the constant need for showering your loved ones with beautiful gifts.
It's time for all of us to embrace the spirit of shopping and sharing. While we are usually excited about updating our beauty-care itinerary, extending the same feelings towards our friends and family isn't always that easy. Everyone wants to buy everything, but we all know that budget constraints can quickly spoil our plans.
It is exhausting to go online and search for beauty-care products that will not weigh down on your pocket. You don't have to worry because we have selected a list of top 20 beauty gifts that are economical and just the right pick for your near and dear ones.
1. Burt's Bees Lemon Butter Cuticle Cream
Price: $6
Winters and dryness go hand in hand. Burt's Bees Lemon Butter Cuticle Cream comes with the ideal combination of vitamin E, essential oils, and cocoa butter, which will instantly moisturize your skin and nails and make them feel soft and radiant.
2. Maybelline New York The Gift Of Glam
Price: $7
You can try your favorite eye makeup look this lockdown holiday season with Maybelline New York Gift of Glam Holiday Kit. It comes in excellent packaging and includes two mini Falsies Lash Lift and Lash Sensational Mascaras, and a mini Master Precise All Day Matte Liquid Liner.
3. Juno & Co. Microfiber Velvet Sponge
Price: $7 for one sponge
Blend your makeup just the right way with Juno & Co's Microfiber Velvet Sponge. Its unique design allows for the smooth and flawless blending of any kind of concealer and foundation. With its super soft microfibers, you can cover all contours of your face and rock your perfect makeup look.
4. Alikay Naturals Honey & Sage Deep Conditioner
Price: $16
Give your dry and damaged hair all the nourishment it needs with Alikay Naturals Honey and Sage Deep Conditioner. It is the perfect blend of organic and natural ingredients that will provide your hair with complete hydration and care.
5. Milani Baked Highlighter
Price: $11
Your skin deserves a little glow for your makeup to appear seamless, and with Milani Baked Highlighters, you can add all the shimmer you need. The highlighters come in four different shades - champagne pink, yellow gold, rose gold, and bronze to match all skin tones. Choose your favorite shimmer for your best friend, or maybe try one out for yourself.
6. Lapcos Variety 5 Masks Derma Care
Price: $15
Face masks are perfect for your skin because they are enriched with essential nutrients. Lapcos Variety 5 Masks Derma Care pack is exactly what you need to survive this winter season. It comes with five sheet masks (moisturizing, vitality, firming, relief, and elasticity) to restore your skin's radiance and hydration.
7. NYX Diamonds & Ice, Please! Butter Gloss Lip Trio
Price: $10
NYX Cosmetics wants us to prepare for the holiday season with its Diamond & Ice, Please! Butter Gloss Lip Trio kit. You can buy it for yourself or gift it to a loved one and instantly rock your lustrous, glossy, and pout-ready lips in three different color combinations.
8. Baby Tress Edge Styler
Price: $15
Experience edge-styling like never before with this Baby Tress Edge Styler. It has three styling features: a comb to help swoop, boar bristles to tame the hair, and a pointed tip for shaping. You can choose from six different colors (lavender, light blue, light coral, light grey, black, and tan) for that friend of yours who loves to slick and shape baby hairs.
9. Suva Beauty Hydra FX Liners
Price: $14 to $16
Make your life colorful and fun with these exciting Suva Beauty Hydra FX Liners. Use a little water to get that perfect tinge of color that will bring out the best in your eyes. Mix and match the colors of your choice with these versatile hydra eyeliners.
10. Dr. Pawpaw Hello Gorgeous Gift Set
Price: $13
To give your lips all the gloss and softness they need, Dr. Pawpaw Hello Gorgeous Gift Set includes three multi-purpose balms (its original clear balm and two tinted options). The pyramid-shaped packaging makes this balm set a perfect holiday gift for your friends and family. The pawpaw fruit, aloe vera and olive oil will make your lips hydrated and soft in no time.
11. Bread Beauty Supply Snac-Pack
Price: $24
This see-through travel bag comes bearing great stuff for your hair. The Bread Beauty Supply Snac-Pack includes a hydrating Hair Wash and Hair Mask, as well as a White Satin Scrunchie called the Bread-Puff to cover all your hair needs.
12. Glow by Daye Heat Cap
Price: $38
You need not worry about missing out on your hairdryer treatments anymore. With Glow by Daye Heat Cap, all you have to do is heat the cap in the microwave for no more than two minutes (with 30-second intervals), put it on your head for at least half an hour and you are good to go.
13. Tatcha Dewy Skin Duo
Price: $25
Get your radiance and glow back by using Tatcha Dewy Skin Duo. The main ingredient of these products is rice, alongside hyaluronic acid and Okinawa algae. The cleanser promises to brighten and soften your skin tone, while the Dewy skin gel is enriched with antioxidants to protect your skin.
14. Fenty Beauty Two Lil Stunnas Mini Long-Wear Fluid Lip Color Duo
Price: $25
This is just the perfect gift for that friend of yours who loves to pout in every picture. Fenty Beauty Lip Color Duo comes with the option of two cool shades and gives your lips the long-lasting, smooth finish that you desire.
15. Wrap Life Ribbed Stretch Head Wraps
Price: $26 to $28
You can choose not to style your hair and try these cool Wrap Life Ribbed Stretch Head Wraps instead. They can come in handy when you have to attend your Zoom meetings or are simply too tired to go for a hair-do. If you know a friend who is always absorbed with her hair fixing problems, this headwrap can be a great gift option for her.
16. Urban Decay Cosmetics Heavy Dose All Nighter Long-Lasting Makeup Setting Spray Gift Set
Price: $42
If you are an Urban Decay fan, this is just the perfect product to get hyped up. With the Urban Decay Heavy Dose All Nighter Long-Lasting Makeup Setting Spray Set, you can level up your makeup look for much longer than before.
17. Impressions Vanity Hollywood Tri-Tone Makeup Mirror
Price: $25
Don't we all need a good mirror to be on top of our makeup game? With the Impressions Vanity Hollywood Tri-Tone Makeup Mirror, you can dress your vanity just the way you like. It comes with adjustable built-in LED lights and four colors (gold, rose gold, black, and white) to match your room decor.
18. Hairbrella Pro Rain Hat & Face Shield
Price: $50
You can forget your umbrellas and instead go for Hairbrella's Pro Rain Hat and Face Shield. Your hair gets the ideal protection with the satin lining in the hat, while the microfiber wicks keep it moisture free. The removable face shield keeps your makeup in place. This is also a great choice if you want to step outside amid the pandemic.
19. Paintbox Power Couples
Price: $40
This Paintbox Power Couple is an excellent gift option for rocking those trendy, flashy, and gorgeous nails. The power couple set combines two complementary shades (shown above) and gives your nail a colorful and smooth finish.
20. First Aid Beauty Ultra Repair Cream
Price: $34
Your dry, dull and dehydrated skin is finally in for a treat. With First Aid Beauty Ultra Repair Cream, you can moisturize your face and body, regardless of skin type. This is a perfect solution for all your skin problems this winter season.