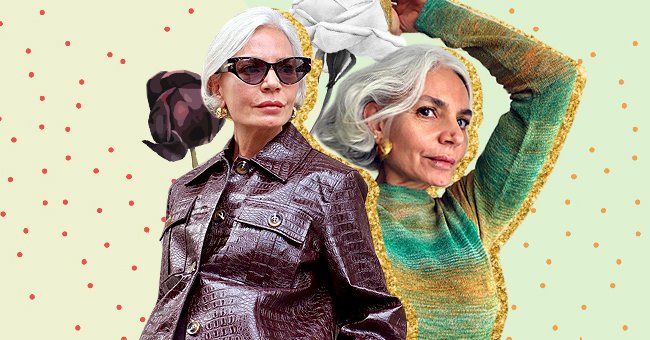 The Top 5 Most Stylish Influencers Over 50
Instagram has given many fashionistas a platform to discover their passion. Social media's influencer admiration has opened up several industries for those who were previously shut out.
Diversity has been an issue in fashion for centuries. The fashion industry reflects society's tolerance, which is why we have only recently seen more models and designers who are fat, non-white, or old.
Nowadays, our Instagram feeds have fashion influencers of all abilities, ethnicities, and ages. Take a look at five stylish influencers on Instagram who prove that being chic has no expiry date at 50 years and older.
Grece is a 55-year-old Montreal based personal trainer, and part-time explore page stunner. The senior influencer's feed showcases her bold and trendy street style and glamourous high-end designer looks.
"For me, aging is liberating. Beauty changes, yet it does not disappear,"

Says Grece Ghanem
Although her impeccable taste attracts followers to her page, her self confidence keeps them hooked. Her graceful take on aging and beauty inspires all women to embrace youthfulness at all stages of life.
Sixty-six-year-old Najate gained popularity from featuring on her daughter's Instagram profile. The Netherlands native is a hijabi and a woman of color, rarely seen in the fashion industry.
Her daughter, Meryem, thought to capture Najate in streetwear styles that older women aren't seen in often. Najate's cool trainers and outfit combinations have gained her daughter's account 41 000 followers.
Ms. Paula's Instagram page was the best thing we didn't know we needed this lockdown. The rise of the cottagecore aesthetic brought mass attention to the 50-year-old blogger's social media during the quarantine.
Paula's beautiful cottage life is the perfect social media escape to our not so peachy reality. Her feed brims images of her cute vintage style, English country home decor, gardens, and countryside adventures.
Tsuyoshi and Tomi Seki are arguably the most stylish and cutest couple on Instagram. The Japanese husband and wife duo are in their 60s and post pictures of their matching outfits on their page regularly.
Also known as Bon and Pon, this pair has gained over 800 000 followers on their shared page. The famous college sweethearts have also launched a fashion line with a Japanese department store.
Baddie is everything you'd expect from a woman with an Instagram bio that reads 'stealing ur man since 1928'. The sassy granny became an internet sensation at 85 years old and completely changed the game.
Helen, aka 'Baddie' now 92 years old, is quite reputable as a fashionista with over 3million followers. Her fame has gained her features in a Missguided campaign and on magazine stories.