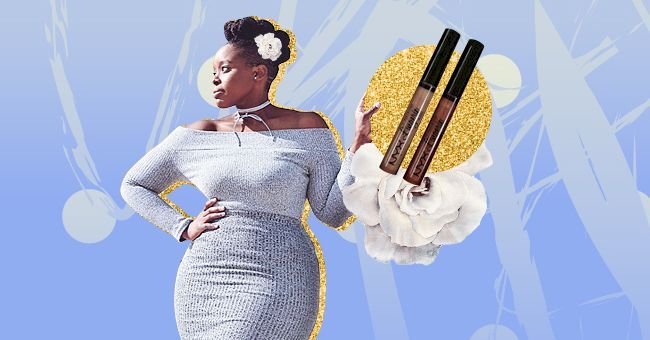 The Top 5 Nude Lipsticks For Darker Skintones
Until recently, the word "nude" was reserved for light peach, beige, and slightly pink colors. All types of browns, pinks, and beige hues did not get the recognition they deserved for a very long time in beauty.
Nude and dark skin tones would not be in the same sentence when referring to beauty a few years ago. Despite beautiful brown women such as Noami Campbell wearing nudes beautifully for decades, they were still left out.
Nowadays, nude varies from light to dark skin tones, and so does nude makeup, especially lip color. Every girl deserves to have a go-to nude lipstick in their collection. See which works best with dark skin tones.
Pinks For Tan To Medium Skin Tones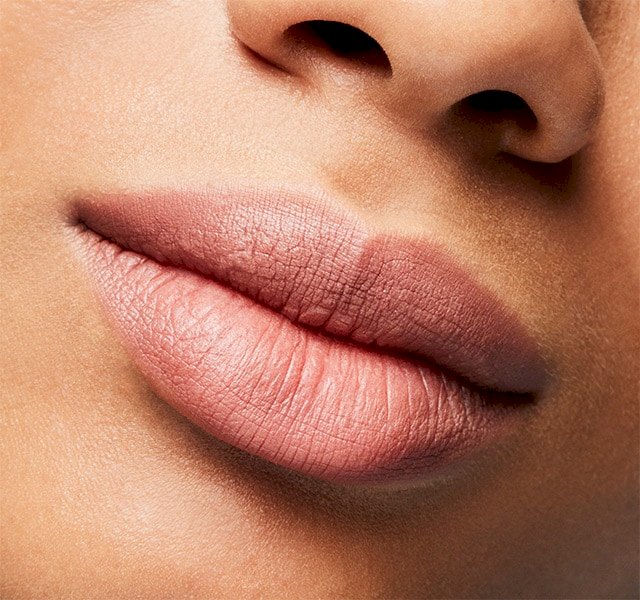 maccosmetics.com
Makeup Artist Scott Osbourne explains the importance of looking at undertones when choosing shades. He highlights the three different undertones in nude lipstick, namely warm, cool, and neutral.
"The tip to finding your undertone is to pay careful attention to the color of your veins, if your veins are greenish in color, it means that you would have a more warm undertone, versus bluish in color veins means your skin tone is a bit cooler, where colorless means neutral,"

Says Scott Osbourne
Osbourne suggests that those with tan to medium enhance their pinkish lip color. This Matte applying Mac Lipstick in 'Velvet Teddy' would be the best example for people with this skin tone.
Terracotta Blush Shades For Tan To Medium Skin Tones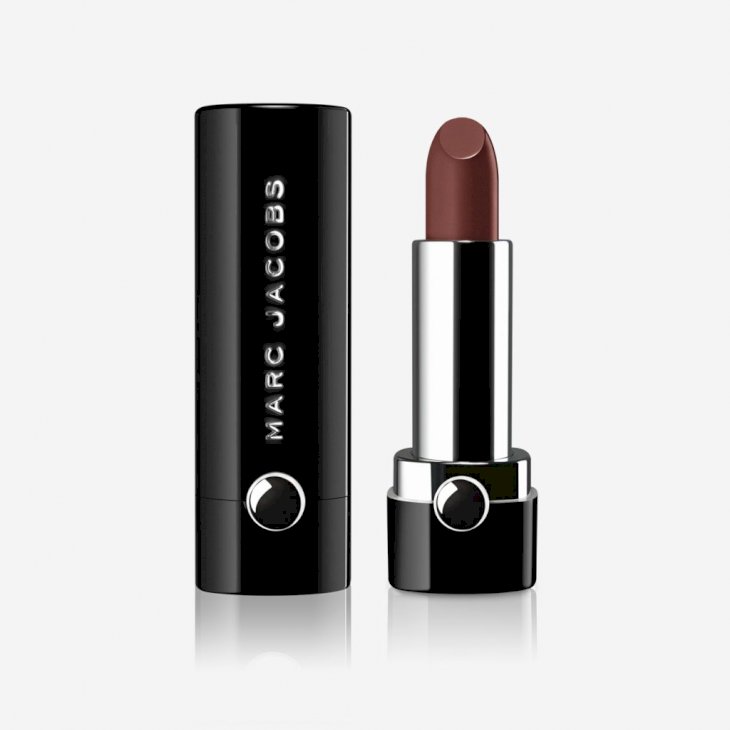 sephora.com
Scott also highlights the importance of striking a balance with pink shades for medium skin tones. He warns that overly pink lipsticks can end up looking a bit chalky against your skin's hue.
Osborne also advises that people with medium skin tones avoid nudes that are too dark. A lip color that is too dark can look too close to your skin and create the effect that you do not have any lips.
A Deeper Nude For Medium Skin Tones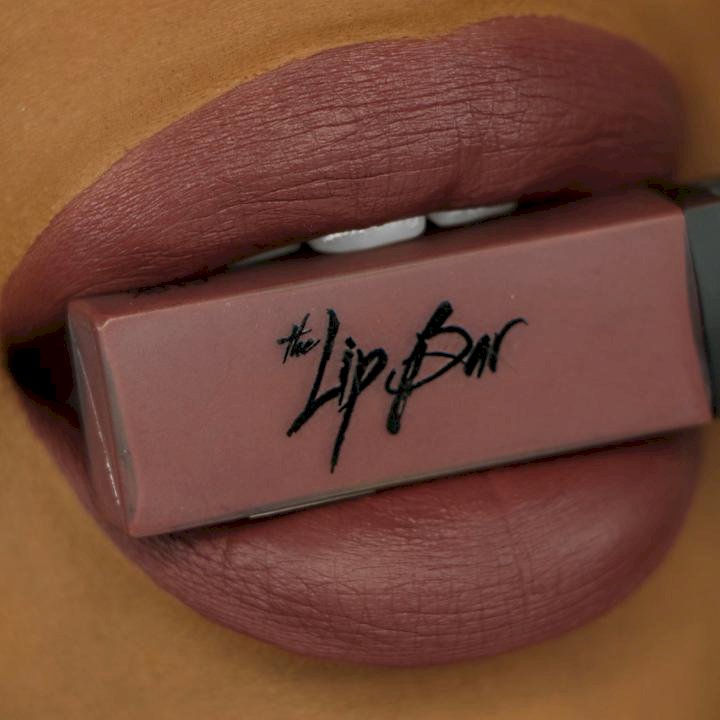 thelipbar.com
The Lip Bar has a deep shade of lipstick that will not risk being too dark but still create a sultry look. As a bonus, this matte formula is also very hydrating, unlike many other matte lipsticks on the market.
Avoiding Ash For Deep To Dark Skin Tones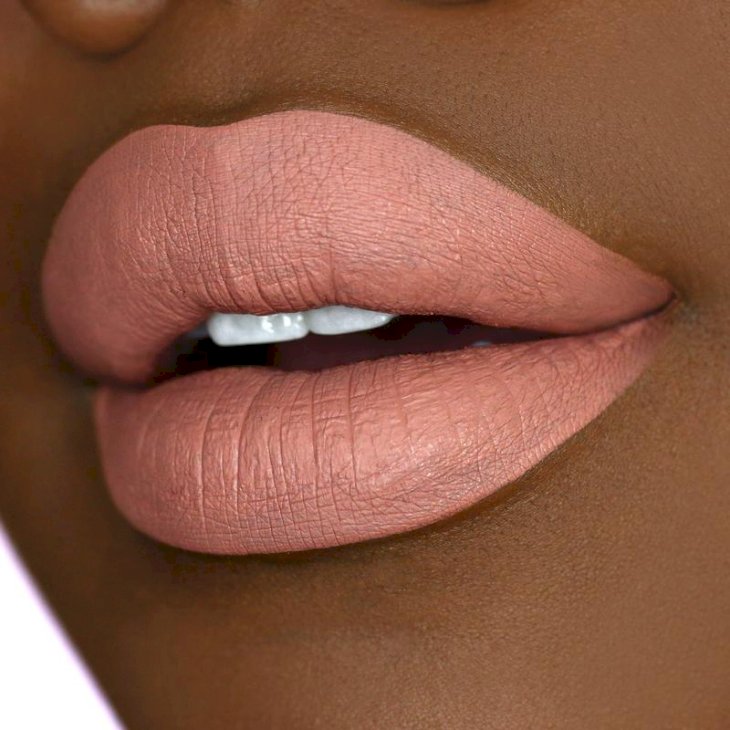 beautybakerie.com
There is nothing worse than looking thirsty and hungry, all from wearing a lip color that is too light. Women with deep to dark skin tones should avoid nudes that are too beige to create this unwanted look.
Instead, opt for a light mocha color like this Beauty Bakerie Salted Caramel Mocha Lip Whip. The shade offers a gorgeous nude that will not wash out your skin color and make you look ashy.
Browns For Deeper Skin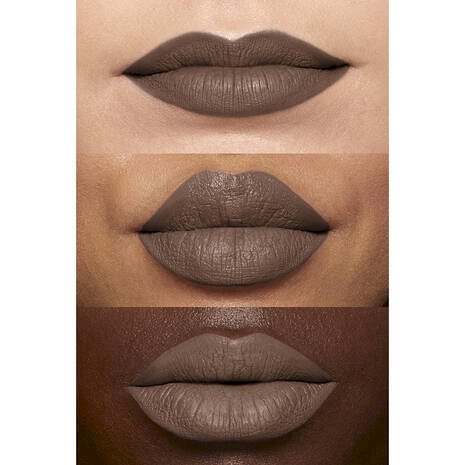 nyxcosmetics.com
NYX's Lingerie liquid lipstick line has plenty of gorgeous nude shades that cater to women with darker skin. This matte lipstick in the shade 'Teddy' has a complimentary, cool grey undertone that looks amazing.
This lipstick is also nourishing as it has a boost from its Vitamin E ingredient addition. If you are looking for a long-lasting matte hue, this is the perfect budget-friendly lipstick for you. Thank us later.