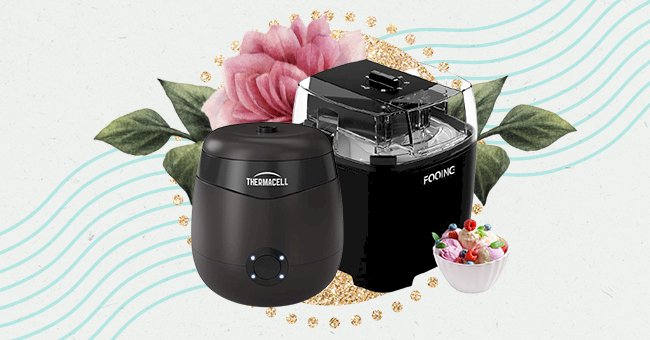 The Top New June Releases To Shop On Amazon
With the hot season taking its full force, it's time to upgrade your homes with summer-friendly products. From kitchen must-haves to home essentials, here are the best products worth adding to your shopping bags this month.
We've now reached the halfway point of 2021 (unbelievable, right) and officially entered into the sunny weather. Luckily, our favorite giant e-retailer is brimming with summer-time products, and we can't wait to share them with you.
June's product lineup includes all the newness you've been waiting for, so you can enjoy the warm days and breezy nights solo and with your loved ones. Scroll down to find the most exciting new releases to shop on Amazon. Happy shopping!
Fooing Countertop Homemade Ice Cream Maker 1.5 Quart
You can now create yummy homemade ice cream with this ice cream maker, which only takes 15-27 minutes to prepare your favorite flavor. In addition, it comes with a double insulated bowl for quick freezing, so your ice cream only melts in your mouth.
Electric Can Opener
With this electric can opener, you can open nearly all cans without using your hands. This means that your struggle with cans is over, and you don't have to worry about cutting your hands or putting in all your might and mane to open a can.
Clear Plastic Stackable Shoe Organizer (12 Pack)
If your shoes are collecting dust in the nooks and corners of your home, it's time to put them in ship-shape order. This stackable shoe organizer will keep your shoes in a prim and proper state, keeping them fresh and durable.
Also, its transparent casing will let you find your favorite footwear whenever you need it. In addition, this shoe container will also help you declutter your space, thus organizing your footwear collection.
Thermacell E55 Rechargeable Mosquito Repeller
Bring home this rechargeable mosquito repeller, which runs on Thermacell E55, creating a 20-foot mosquito protection zone. You can keep all the mosquitoes at bay with a click of just one button.
Furthermore, the scent-free refill included with the product purchase will give you 12 hours of mosquito protection.
Polaroid Now I-Type Instant Camera - Black & White (9059)
Capture your fun moments this summer season and beyond with this revolutionary polaroid camera. Its advanced autofocus function will allow you to relive your best memories in vivid imagery. It is available in 7 colors from the polaroid spectrum.
LayBäck Floor Chair With Back Support
Fix your posture and back pain with this floor chair that comes with a snug back support function. This legless chair comprises memory foam and micro plush material, which bolsters the back and hip area.
Moreover, you can place this comfy floor chair in any room. It also comes with adjustable angles, so you can keep it upright or lay it flat on the floor for rest and sleep.
Fire HD 10 Tablet
With the Fire HD 10 Tablet, you can watch your favorite TV series and movies on popular streaming services like Netflix, Disney+, and Prime Video. It also comes with Kindle and Spotify, so you can devour a good read or listen to music on repeat.