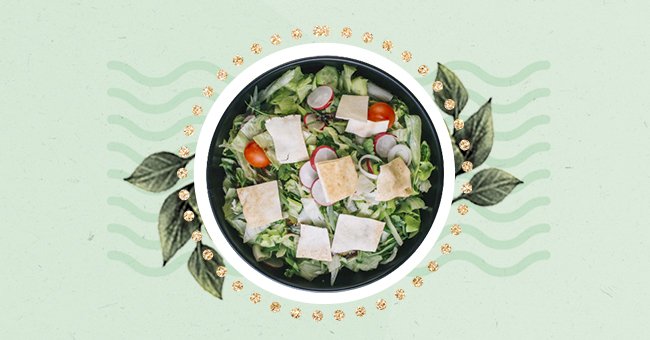 The Ultimate Guide To Building A Salad
Summer is around the corner. That means many of us are working on our summer slay. Instead of eating a single strand of spaghetti to achieve a summer body, turn to our trusty salads.
However, despite our best intentions, our salads never turn out as expected. Even after combining our simple marinades, proteins and tossing them to the high heavens, they never taste the same. Well, save your tears because we are here to help.
Without too much effort, you can quickly turn your salad from bland to delicious. So, use this weekend to shake up your taste buds by using this ultimate guide to build the tastiest salad you've ever eaten.
Switch Up Your Greens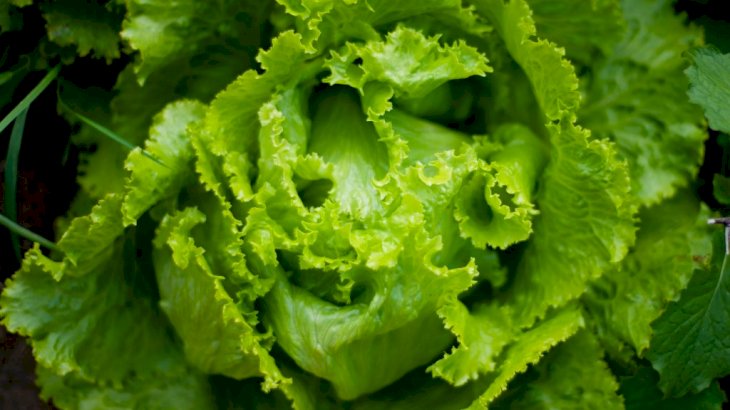 Photo by Guillaume Lobet on Unsplash
If your salads don't shake up your tastebuds, the culprit could be your greens. You could be losing interest if you're using the same base day in day out. Try and switch up by introducing a mix of various greens into your salad bowl.
Besides, different greens are packed with antioxidants, fiber, and minerals, making them a win for you in the long run. If you don't know where to start, consider using spinach, cabbage, romaine, radicchio, arugula, kale, and mixed greens, for your base.
Add Fruits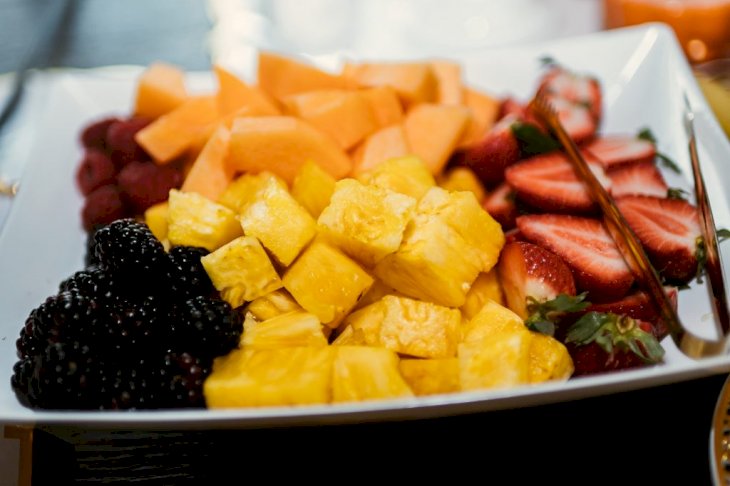 Photo by Kashawn Hernandez on Unsplash
Greens are tasty, but sometimes the bitterness makes it challenging to go through the entire salad bowl. Therefore, a great solution would be to add seasonal fruits that pack a punch of sweetness into the mix. We must warn you. It might be difficult not to reach for more.
Not only do they pair well, but they make the perfect sweet and savory combination. It is best to use citrus fruits in the winter, such as orange and pear and berries and grapes for the summer. Also, be creative and use dried fruits for a Middle-eastern-style salad.
Marinate Your Protein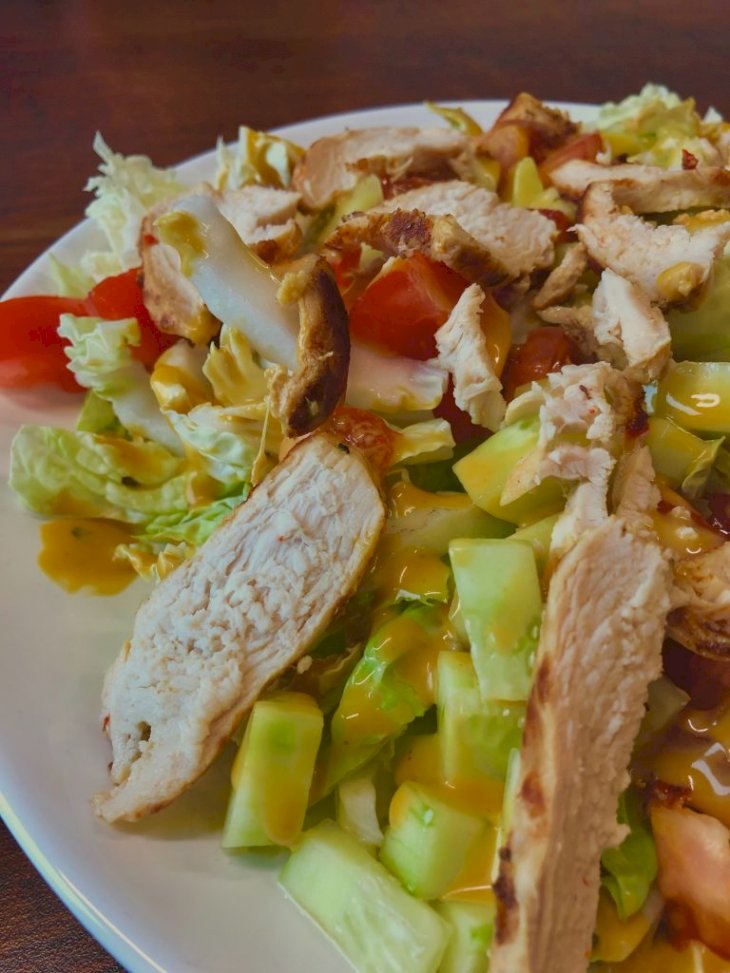 Photo by Silver on Unsplash
A foundational element of salad is protein; therefore, it must make an appearance in any bowl. Also, proteins keep us fuller for longer, leaving us more satisfied during the day. Therefore, to take your salad to the next level, ensure to marinate the chicken, tofu, or beef prior to use.
Also, don't get us started on the taste of unseasoned chicken. Therefore, switch things up using marinades, cumin, or a maple tamari to marinate your protein of choice. After all, it would be unfortunate to be still feeling hungry after forcing down unseasoned food.
Play With Texture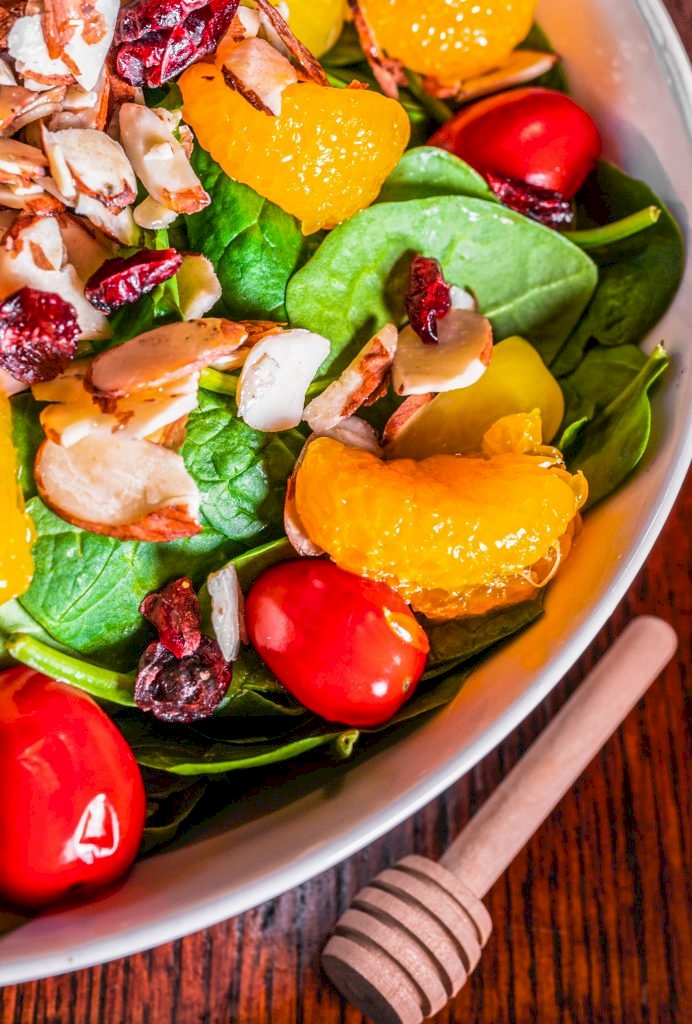 Photo by Freddy G on Unsplash
With a ton of wet ingredients, it's easy for a salad to get soggy fast. Thus, play around with texture to keep things interesting. This is where tasty croutons come in. However, use approximately a handful since they are not nutrition dense.
Don't be afraid to use more ingredients apart from croutons. Also, experiment with tart green apples, pomegranate seeds, or blackberries for a more crisp chew. Chopped nuts, roasted chickpeas, or quinoa will also turn the salad more exciting while making you more satisfied.
Top It Off With A Bomb Dressing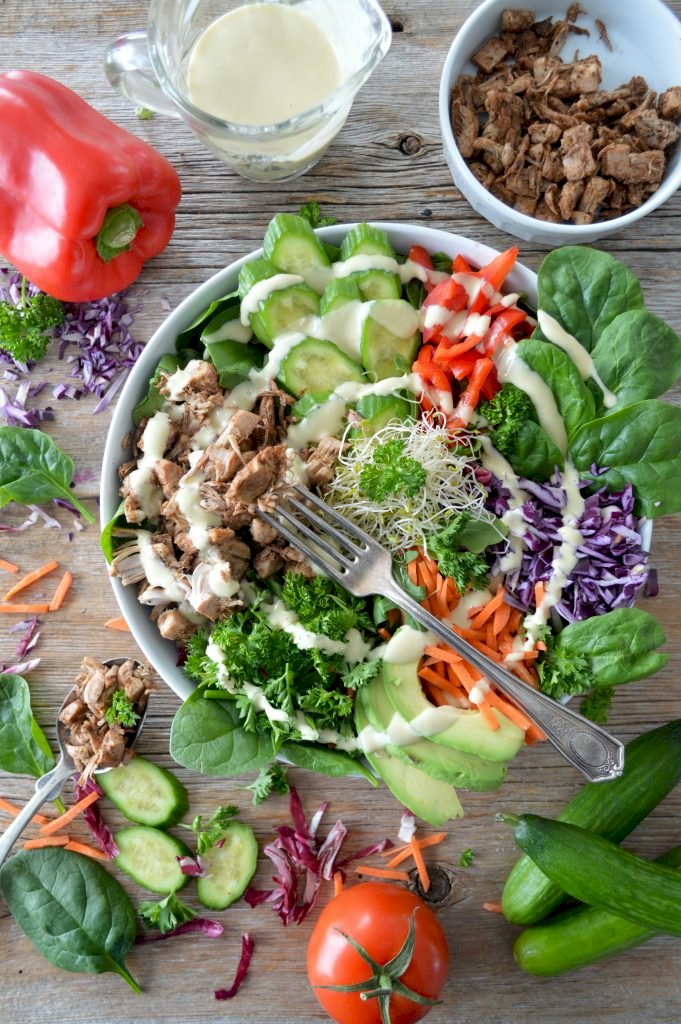 Photo by Nadine Primeau on Unsplash
A salad is never complete without the dressing. However, if you consider vinegar or olive oil to do the trick, you need to introduce a fantastic dressing to make your salad stand out and take it to the next level.
Use nut butters to include healthy fats, yogurts, spices, or sweeteners. An excellent hack is to use a dressing that would go well on everything, such as Tahini Maple, not only on a salad. Alternatively, you can make a fresh homemade dressing from scratch.
Use Plenty Of Herbs And Spices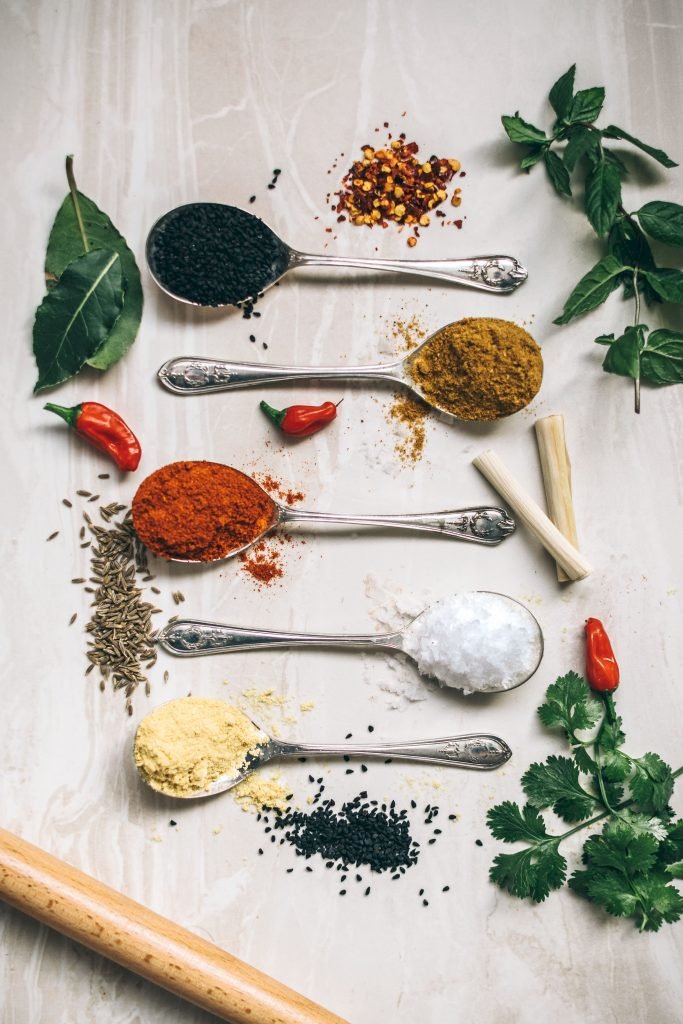 Photo by Calum Lewis on Unsplash
It would be wrong to only rely on salad dressing to provide flavor for the entire salad. After all, your salad consists of a ton of ingredients. Therefore, you need to keep in mind to add loads more herbs or spices to make it less bland.
So head over to the supermarket and stock up on some spices. For more bold flavors, add basil, mint, or dill, or transform the salad into an Italian feel by adding thyme, rosemary, and oregano. The combinations are endless, so experiment and have fun.