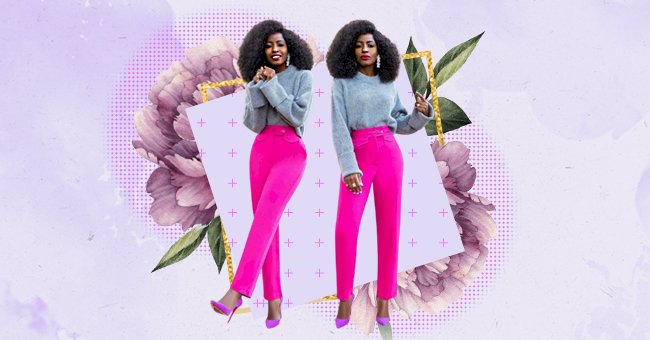 The Ultimate Guide To Wearing Pink This Spring
What if we saw life in pink a bit? This color is ultra-trendy this year. She embodies femininity, gentleness, and romanticism. We are sometimes afraid of having a too "little girl" look, and we simply refrain from wearing it.
But don't get the wrong idea about pink. There are different shades of pink ranging from flashy pink to candy pink, pastel tones, and more. There is always a choice. And pink goes with almost everything!
Pink is an all-around flattering color that automatically warms up your complexion and adds a flirty and feminine finish to any look. It is perfect for any season of the year, especially in springtime.
1. Pink Dress
The pink dress is a timeless basic in the feminine wardrobe. Let's just say that pink is the new black. From powder pink to fuchsia pink, here's how to wear the pink dress with style and modernity.
It is essential to choose a modern cut and to accessorize your outfit correctly. They will set the overall tone of your look by enhancing your dress and adding a touch of style.
2. Pink And White
The advantage of the combination of white is that it allows you to adjust the contrast. Underline a pastel pink or an intense pink, depending on your mood of the day, with a solid piece's clarity.
Pastel on white conveys a certain purity. For a soft look, wear a nude pink blouse in a fluid material and skinny white pants to highlight your legs. Add a white wool sweater or cardigan for cool evenings.
3. Pink And Burgundy
This is an unexpected combination that is sure to have heads turning. Fashion lovers have ignored the combinations of pink and red in the past, but those days are long behind us.
The palettes have similar hues, which makes them striking enough to be worn together. However, the contrast between them makes them a head-turner.
4. Stripes
Rather than stick to boring solid hues, why not play around with patterns as well as geometry and symmetry of your entire look. You want to be seen as a work of art when you step out.
Pair your pink with a bright shade of yellow for an eye-catching look. The introduction of black and white puts the look all together and makes you look as stylish as ever.
5. With Neon
An original and stylish combination with a touch of vintage that works. Pink and green go beautifully together. This is because they can exist side-by-side in nature.
When pairing these two, be sure to keep your accessories to a bare minimum and let the entire look steal the show. This combination is not for the fainthearted, as it is designed to steal the show.
6. Pair With Brown
When you pair pink with brown, you create a moodier vibe and give off a retro color play. This is precisely what makes the color combination an exciting one.
Brown is seen as a dull color, so pink tends to add life to the brown look. Together, they make for the perfect combination in any wardrobe.
7. Throw In The Grey
Classic association, but which still works. It is a little less fun than the others, but it is excellent if you are not too much a fan of colors and want to play it a little more discreetly.
Pink and grey are a great look that you can utilize all-year-round with some versatile pieces. There are no limitations with the way that you can use this clothing color combination. A dark grey pair of pants with a soft pink top can look equally complimentary.
8. Monochromatic Styling
No, pink monochrome isn't just for Barbie and Hillary Clinton. This season presents itself as the perfect opportunity to test a truly different look.
Dare to wear monochrome pink by keeping your pieces simple. Do we add a little more? Why not! Add a pair of pumps to play Carrie Bradshaw. Sneakers are also perfectly tolerated with this kind of outfit for a lively alternative character.
9. The Pink Blazer
If you are not ready for the complete introduction of pink into your wardrobe, you can start small, and the pink blazer is a way to meet styling pink halfway.
You can wear the pink blazer over a dress, a pair of jeans, and you can decide to style it up with a pair of heels or style it down with a pair of sneakers. The essential thing is that you are comfortable with your style.