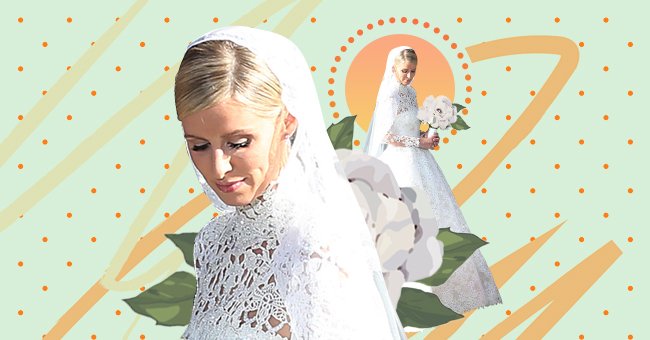 The World's Most Expensive Wedding Dresses
Weddings are an extravagant affair of all sorts and deserve all the celebration and luxuries one can afford. Some brides are fond of making a classic entry with their expensive couture gowns, starting from Royals and Hollywood Celebs to Sports Stars.
Choosing wedding dresses can involve a lot of time, effort, and of course, money. Every woman wants to feel special on her big day, and the majority of the time, it falls down to choosing an expensive, custom-made wedding dress.
While money can't buy happiness, it can certainly help in securing a lavish wedding gown that turns heads and conquers hearts. Below, you will find some of the world's most expensive wedding dresses worn by gorgeous brides like Princess Diana, Kim K, and Serena Williams.
1.Serena Williams
The sports diva is known for her brilliant performance in the tennis court, but her wedding ball gown is also one to remember. She donned an Alexander McQueen white dress, with a flowing cape and deep neckline, which cost $3.5 million.
2.Kim Kardashian
Kim K. married Kanye West in 2014, and her wedding was quite a memorable affair. She wore a $500,000 custom-designed Givenchy couture gown. The full-sleeves, white wedding dress highlighted her silhouette perfectly.
3.Salma Hayek
Salma Hayek's wedding to Francois-Henri Pinault in 2009, and chose a Balenciaga gown, designed by Nicholas Ghesquiere. The dress had a detailed neckline that looked like a full length skirt, and cost $434,000.
4.Kate Middleton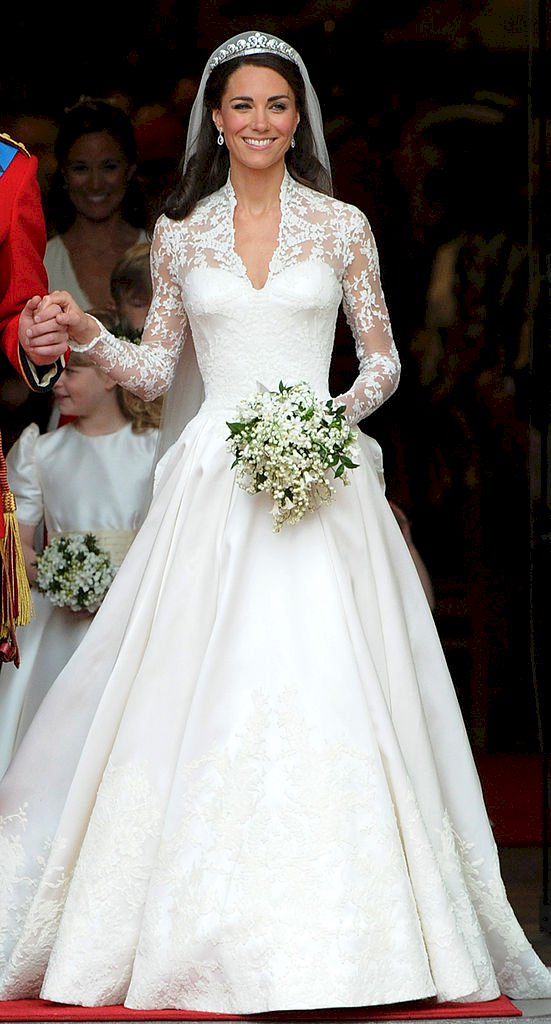 Getty Images
The Duchess of Cambridge wed Prince William in 2011, and her $434,000 wedding dress was truly a royal affair to remember. The classic white Alexander McQueen gown was designed by Sarah Burton, with long lace sleeves, a flowing veil and skirt.
5.Elizabeth Taylor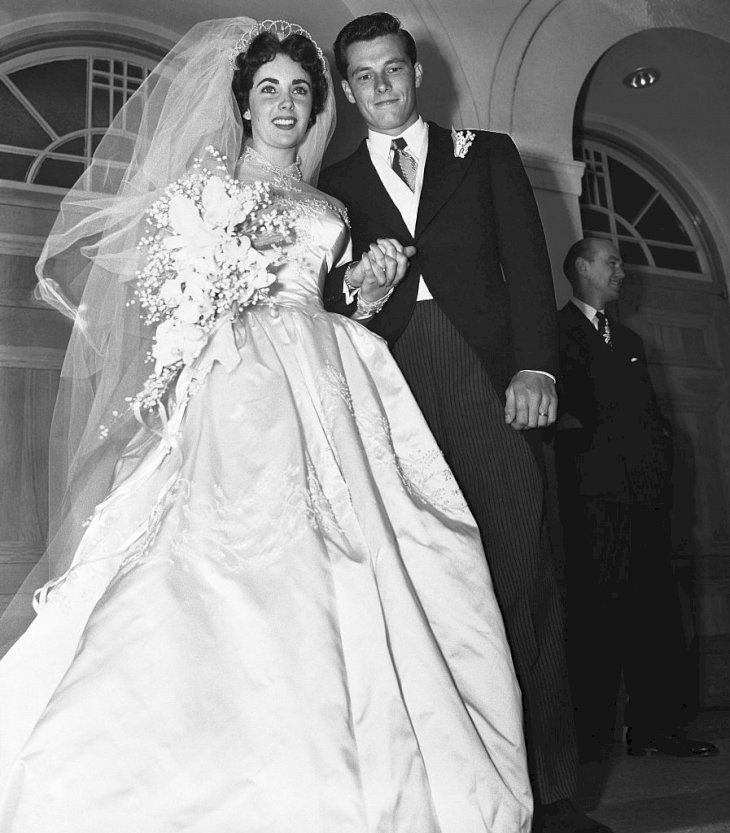 Getty Images
Elizabeth married eight times, but her bridal dress from her 1950 wedding to Conrad Hilton is remembered even today. Her wedding gown was designed by Helen Rose, with a cascading veil and crown to complete her look. The dress was sold for $187,931 at an auction in London in 2013.
6.Catherine Zeta Jones
Catherine Zeta Jones married Michael Douglas in 1999, and her walk down the aisle was an unforgettable moment. She opted for a $140,000 Christian Lacroix wedding dress on her big day.
7.Princess Diana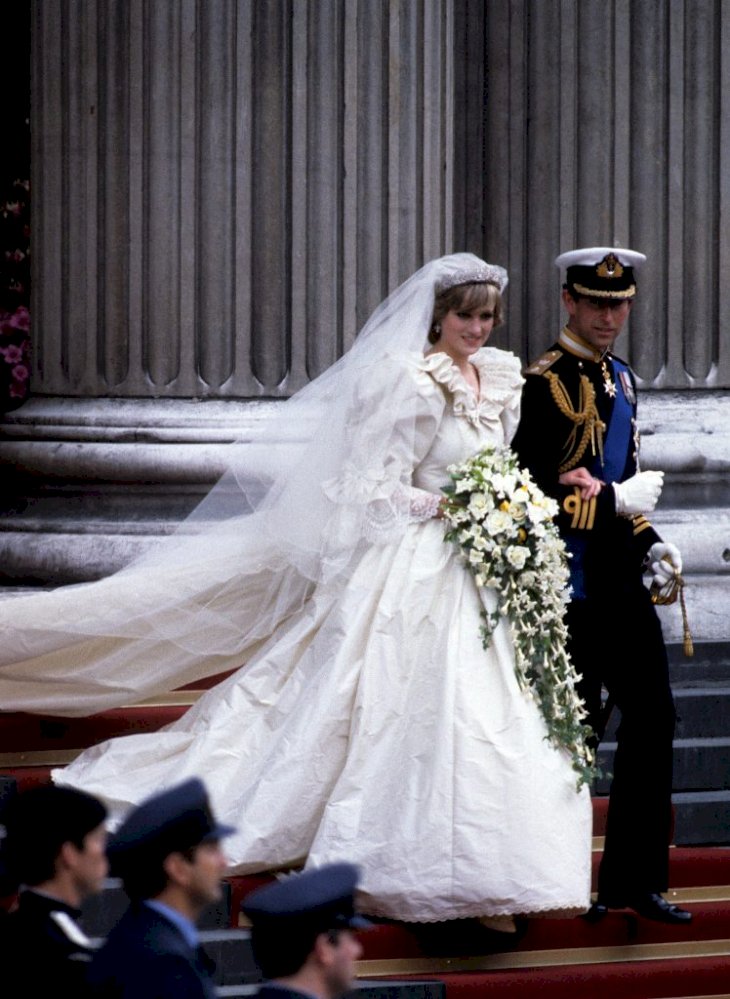 Getty Images
Princess Diana's marriage to Prince Charles is remembered as one of the most iconic royal weddings of all time. She wore a silk and taffeta gown, which had a 25-foot train and around 10,000 pearls. Her dress was designed by David and Elizabeth Emanuel, and cost $115,000.
8.Meghan Markle
Getty Images
Nobody can vouch for the exact price of Meghan Markle's custom-designed haute couture gown, but it did cost hundreds of thousands of dollars. The elegant, full sleeves and full length white gown also came with a beautiful veil, which had 53 countries embroidered on it.
9.Victoria Beckham
Victoria's wedding to David Beckham was right in the '90's style and highlighted her reputation as Posh Spice. She donned a Vera Wang gown for the occasion, which had a 20-foot train and cost $100,000.
10.Nicky Hilton
Nicky Hilton's wedding to James Rothschild took place at Kensington Palace in 2015. Hilton picked a long lace sleeves Valentino gown for the lavish occasion, which cost $77,000 and matched the venue perfectly.