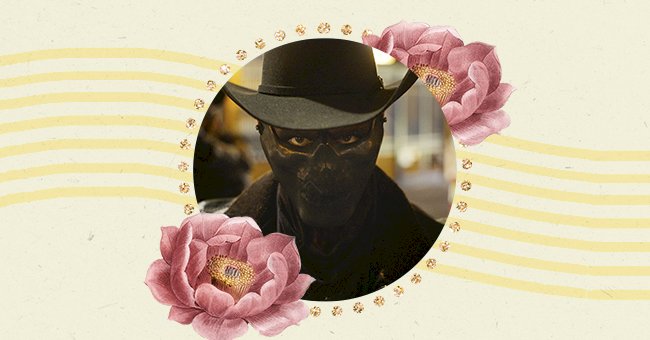 These Summer 2021 Horror Films Will Haunt You - Guaranteed
The past year felt like its own horror films in many ways. The pandemic shut down many things, and one of the most affected areas was the entertainment industry. Movies theaters were down, films got delayed, and more. However, this summer, things are looking up.
Movie theaters have begun to open their doors and just in time because horror films have scheduled release dates this summer. Many film genres like young adult fantasy or crime dramas have found their footing in the streaming world, but horror is still mostly regarded as a theatre experience.
Besides, what better way to cool down the summer than to give yourself a few chills? Also, as the horror genre gains more critical acclaim, you're in for a quality time. And that's the most important thing. So plan your summer 2021 social calendar to include these horror films that will keep you up on warm summer nights.
The Conjuring: The Devil Made Me Do It – June 4
The Conjuring Universe is set to releases its third installment this June. The film still follows Lorraine (Vera Farmiga) and Ed Warren (Patrick Wilson) get involved in their scariest case yet.
The film is based on the trial of Arne Cheyenne Johnson, and we follow the Warrens investigating the case of a young boy who murdered his landlord and claimed demonic possession as his defense. The film will hit theatres on June 4 and HBO Max for one month.
The Forever Purge – July 2
The Purge franchise is coming to an end this year with a direct sequel to The Purge: Election Year. The story takes place after the presidential elections and the abolition of the Purge. Adela and Juan have escaped from a drug cartel and end up on a Texas Ranch where a murderous group of outsiders plans to unlawfully continue their own Purge, with Adela and Juan as their targets.
The Night House – July 16
You might want to shut your doors for this one. The Night House is a psychological horror film that follows Beth, a woman who was unexpectedly widowed. She is left alone in their lakeside home but begins to have disturbing visions of a presence in the house.
To make matters worse, it's calling to her. Beth then decides to look for answers in her husband's belongings only to find terrible secrets and a mystery begging to be solved.
Old – July 23
Old is another film from the mind of M. Night Shyamalan. The story is a supernatural psychological fantasy horror thriller inspired by the graphic novel Sandcastle, and it follows a family on holiday at a secluded beach. The family then realizes that the beach is causing them to age rapidly, and suddenly their lives are reduced into a single day.
The Green Knight – July 30
The highly anticipated medieval fantasy horror The Green Knight is set to hit screens this July. The film is based on the poem 'Sir Gawain and the Green Knight,' and it tells the story of Sir Gawain (Dev Patel), King Arthur's nephew, on a quest to confront a gigantic green-skinned stranger only known as the Green Knight.
The Last Matinee - August 8
Right from Uruguay is The Last Matinee (Red Screening) is something like a classic Slasher film. An audience attends the last showing of a horror film in a small, downtown cinema but, little do they know a vicious murderer is picking them off. However, the only person that seems to notice something's off is the projectionist's daughter.
A Quiet Place Part II - May 28
The sequel to the horror smash hit sees the Abbott family on the road to venture out into the world after being forced to leave their home for good. However, they quickly find out that the creepy monsters they'd learned to deal with are not the only things out to get them.
Don't Breathe 2 – August 13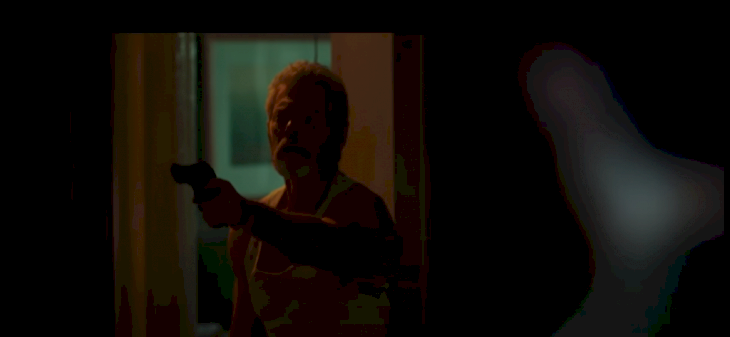 Image: Youtube
The campy horror is back five years after it was released. The movie reunites us with Norman Nordstrom/The Blind Man (Stephen Lang), who has taken refuge for several years in an isolated cabin raising a young girl orphaned from a house fire. But their quiet life is destroyed when she is kidnapped, forcing the Blind Man to set out to save her.
Demonic - August 20
Neill Blomkamp writes and directs this supernatural horror that still closely guards its premise. What is known so far is that a young woman unleashes terrifying demons when supernatural forces that caused a decades-old rift between mother and daughter are brutally revealed. Demonic will land on-demand and digital a week after its theatrical release.
Candyman – August 27
Last but not least is Nia DaCosta's Candyman, a direct sequel to the 1992 movie of the same name with a stellar cast lead by Teyonah Paris and Yahya Abdul-Mateen II. The actors play the couple Anthony and Brianna, who move into a luxurious loft in Cabrini.
However, Cabrini Towers were torn down years ago and gentrified, but the story of the legendary supernatural killer named the Candyman is very much alive. Anthony's career is going through some difficulties when he meets a Cabrini Green old-timer who informs him of the tragedy and horrific origin story of the Candyman. The story then becomes Anthony's muse, but he unknowingly opens the door to the Candyman and sets off a wave of violence.