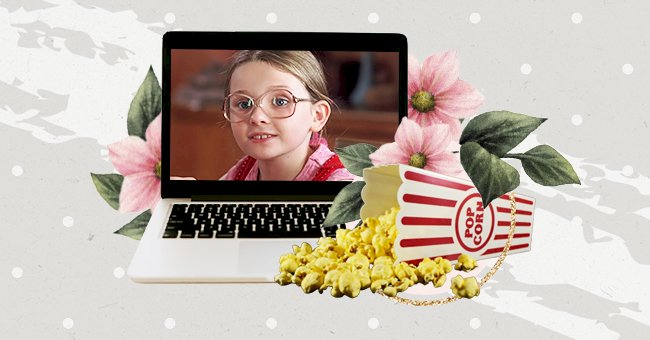 10 Movies To Watch This Summer
Summer is a good time for going out, doing things, and staying in to watch movies about people going out and doing things.
Summer is coming. That means it's time for popsicles and fun-filled movie nights packed with nostalgia and popcorn. Perfect.
We've compiled a list of ten summer classics, comedies, rom-com, and other movie must-sees to enjoy coming to the summertime.
'Grease' 1978
Set in the summer of 1958, in a fictional high school, this essential summer watch follows the teenage cast whose lives get a little complicated when they end up at the same school.
'The Parent Trap' 1998
Lindsey Lohan plays the role of teenaged twins separated at birth. When the pair meet at a summer camp, they hatch a plan to bring their parents back together.
'Stand By Me' 1986
This thrilling coming-of-age tale follows four curious boys who go looking for a rumored dead body spotted near Oregon.
'The Lizzie McGuire Movie' 2003
Though fans might be disappointed that they won't be seeing the return of Lizzy as hoped, they still have this summer hit to go back to. The film follows Hillary Duff's character Lizzy McGuire who gets mistaken for a famous Italian pop star during a trip. She subsequently decides to run with it.
'Do The Right Thing' 1989
Bubbling racial tensions boil over into violence during unprecedented summer temperatures in Brooklyn, New York. This Spike Lee classic is a sure must-see.
'Little Miss Sunshine' 2006
Olive (Abigail Breslin) dreams of being a beauty queen. She subsequently convinces her family to make the trip from New Mexico to California to attend a pageant.
'Mamma Mia!' 2008
Musicals and summers go together like peanut butter and jelly, especially when the musical is set on a sunny Greek island. Hoping to find her dad in time for her wedding so he can walk her down the aisle, Sophie (Amanda Seyfried) invites three men from her mother's (Meryl Streep).
'Seoul Searching' 2015
Now available on Netflix, "Seoul Searching" is a coming of age tale following a group of foreign-born teenagers who visit Seoul to learn about the countries culture.
'Hot Summer Nights' 2017
A teen crime drama starring Timothée Chalamet set in 1991, Cape Cod follows Daniel Middleton as he becomes involved in an underground drug trade.
'Palm Springs' 2020
If you missed this one last year during the days of streaming that many found comfort in, this summer is an excellent time to catch up. The story tracks a budding romance between a comedic wedding guest and the bride's self-destructive sister.