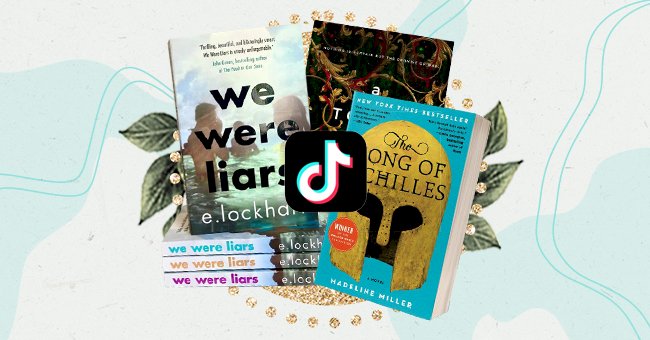 TikTok Book Recommendations Make For A Fun Summer Reading List
What book would you sell your soul for? When's the last time you cried at 3 AM because of a book? Does nothing come to mind? That's because you haven't heard of 'BookTok.' Like many of the niche communities on TikTok, books have gained a thriving space on the popular video app, and frankly, they are controlling our reading lists.
Looking for a book recommendation on BookTok is as easy as boiling water. Creators on the app are a part of bustling communities who are not afraid to show their undying love for stories featuring steamy romances, dark academia, and fantasy. However, do not expect a shallow review as many users on TikTok are not afraid to analyze characters and storylines.
Moreover, the interactive user base often shares their thoughts and opinions about what works and what doesn't, making books as viral as ever. This is why we are somewhat joining the "TikTok Made Me Buy It" challenge and including ten of the most recommended TikTok book recommendations on our summer reading list.
We Were Liars by E. Lockhart
Price:$6
Many users claim this book left them sobbing. And they aren't talking about a single tear cry. We Were Liars follows the story of the Sinclair family, who are on their yearly summer vacation at their private island near Cape Cod. Candace Sinclair suffered an accident on the island two summers ago, and she is left unable to recall what happened or why it weighs on her family.
They Both Die at the End by Adam Silvera
Price:$8.37
Get ready to work your tear ducts as you follow two boys in an alternative universe who receive a phone call from Death-Cast. The reason: they are going to die in the next 24 hours. Despite the impending doom, the boys form a bond and fall in love on their last day.
The Song of Achilles by Madeline Miller
Price:$10.35
If you aren't wrecked from the above recommendations, try The Song of Achilles by Madeline Miller. Dip your feet into the golden age of Greece as you follow the famed warrior Achilles. Young Achilles takes in an equally young, fragile prince, Patroclus, under his wing. Slowly but surely, the two grow close, forming an unbreakable bond, but their love and fate are put to the test when war breaks out.
The Seven Husbands of Evelyn Hugo by Taylor Jenkins Reid
Price:$9.42
According to BookTokers, you're in for a wild ride. Monique is a young journalist, and she needs a good story. So it's everyone's surprise, including hers, when Evelyn Hugo, a famous Old Hollywood actress, chooses her to conduct her last interview. As alluring as Evelyn is, her story is full of twists and turns that lead o a heartbreaking finale.
A Court of Thorns and Roses by Sarah J. Maas
Price:$11.29
Even if you've never tried fantasy books before, try this super accessible story from Sarah J. Mass. In the sprawling world of Prythian, the fae are most powerful, and humans live at their mercy. When Feyre kills a fae, she is brought into the faerie world, and boy, oh boy, do things get interesting from there. The story's got a slow-burn romance, an enemies-to-lovers romance, love triangles. It's such a must-have on our reading shelf.
A Touch of Darkness by Scarlett St. Clair
Price:$13.49
Greek Mythos seems to be a fave amongst BookTokers, and for a good reason. A Touch of Darkness is a Hades and Persephone retelling that will keep you hot under the collar. This adult love story is set in the modern world and is filled with such tense romance; you'll want to buy the whole series.
The House in the Cerulean Sea by TJ Klune
Price:$15.20
Linus Baker is a caseworker and a lonely man not living the most out of his life. When tasked by the Department in Charge of Magical Youth to figure out if six children will bring about the end of the world, Baker's life is turned upside down as he finds love and a family whose relationship will pull at your heartstrings.
Red, White & Royal Blue by Casey McQuiston
Price:$10
Okay, for something much lighter. BookTokers cannot get enough of Red, White & Royal Blue by Casey McQuiston. It's hard to miss this book, and for a good reason. We've got the son of the president of the USA, the prince of England, in a fake dating relationship, denying their feelings for each other. Indeed, the book is as explosive as you think it is.
Shadow and Bone by Leigh Bardugo
Price:$7.83
The next book comes as no surprise. Leigh Bardugo's Grishaverse series has taken over BookTok (and Netflix) and shows no signs of slowing down its world domination. The story begins with Alina Starkov, a mapmaker in war-ravaged Ravka who, until a series of unfortunate events, puts her in the best and worst position to save or sink Ravka.
Honey Girl by Morgan Rogers
Price:$11.55
Last but not least is the Honey Girl. The book follows that moment when you decide to get married in Vegas. After getting her Ph.D., Grace decides to spend summer with her wife, whom she married in Vegas- on a whim. Despite it all, Grace must face old wounds and an uncertain future.