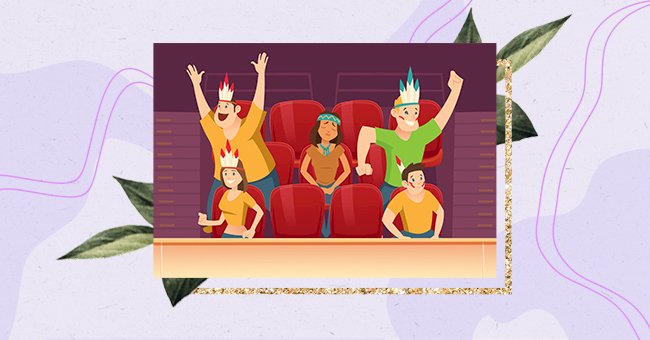 TikTok: Unpacking The Neverending Cultural Appropriation Issues On The Platform
From catwalks to parades to red carpets and even on social networks, brands such as stars and influencers sometimes create controversy. The reason? They are accused of cultural appropriation for their choice of hairstyle and makeup.
Last summer, protests called for racial justice and equality in the U.S. However, in recent times, TikTok has been experiencing its reckoning. In June, Black creators called for a blackout on the app. They wanted to be treated more fairly amid censorship and content suppression accusations.
Even though TikTok apologized, vowing to do better, they swear things have not changed. However, TikTok's popularity has been significantly helped by Black creatives, whose trends, dances, and challenge ideas were often scooped up and repackaged by white creators, boosting those creators to internet stardom.
History Of Cultural Appropriation
In 1979, Canadian art historian Kenneth Coutts-Smith first spoke of cultural appropriation. Even though the concept had been around for a long time, it's not easy to put a precise date. But one thing is sure: its modern history is inseparable from colonialism.
The Recent Cultural Appropriation
Several Black creators on TikTok are on indefinite "strike," refusing to choreograph dances on the app to protest against white users' appropriation of their content. The recent action has been focused on Megan Thee Stallion's new song titled 'Thot Shit,' which was released last week.
There are at least 168,000 videos on TikTok using the song as of Thursday afternoon. However, unlike WAP – Stallion and Cardi B's last viral song, there is no single trending dance to it. And that is deliberate, some creators say.
Forming a united front through the hashtag "#blacktiktokstrike," waves of Black TikTok creators are inundating the platform with videos explaining the decision to not provide content on TikTok until the social media platform figures out a way to prevent their work from being co-opted by other users without credit.
The seamless and effective coordination belies that there has not been any concerted, organized plan to strike. It only looks like it was because of the universality of the cultural appropriation issue experienced by Black TikTok creators.
More About The Strike
The "#blacktiktokstrike" hashtag already amassed more than 680,000 views, with many of the videos using the audio from user @thevictorystory's November 23rd, 2020 video where she speaks on how Black women should be able to gain popularity without doing anything like other groups of TikTok users.
The Effect Of The Strike
The strike's impact has been felt so widespread across TikTok. This is because of how integral these seemingly silly dances are to the popularity of a multi-billion dollar company.
In addition, the trend of social media dance challenges completely overtaking the country and changing nearly every artist's rollout plan over the last two years made TikTok a tastemaker network that helped it garner the praise of being the fastest-growing social media network of all time.
Representatives from TikTok and its parent company ByteDance have yet to issue a statement about the recent strike. Still, they'll need to do more than say sorry to fix the contention. This is because they do not fully grasp its severity.
And this current strike is evidence enough that three months of educational seminars and video chats with celebrities aren't enough to fix an issue in racial divides.