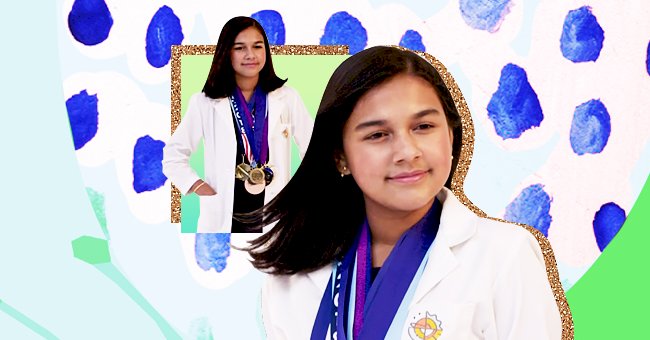 Time Magazine Names First-Ever Kid Of The Year.
The prestigious Time Magazine has picked a 15-year old young scientist and inventor, Gitanjali Rao, its first-ever kid of the year. She was selected by the Magazine Staff Members, who collaborated with Nickelodeon to perform an extensive search across the schools and social media platforms.
Time Magazine has been naming a person of the year for the last 92 years. In 2019, the young climate change activist Greta Thunberg became the youngest ever person to receive the title. However, this year the magazine has introduced a new category for kids that did not exist before.
The list of nominees for this prestigious award was narrowed down to five final contestants that will be allowed to become contributors for Time Magazine and receive cash prizes. It includes 14-year-old Tyler Gordon, 14-year-old activist and designer Jordan Reeves, the world's first-ever 10-year-old crayon activist Bellen Woodard, and 16-year-old youth hunger activist Ian Mc Kenna.
Gitanjali Rao's Interest In All Things Science
In an interview with the Academy Award-winning actress Angelina Jolie, Gitanjali revealed that she was interested in science from the age of 10 and started researching carbon nanotube sensor technology.
These small molecules can detect the presence of chemicals in the water. This led her to invent a device that could find lead particles in drinking water with a mobile application.
The young science enthusiast has also developed a service called Kindly, which comes with an application and Chrome extension. The system uses artificial intelligence to detect cyberbullying at an early stage.
She further added that she is passionate about learning genetics and her work on detecting bio-contaminants in water is underway. Her constant searching for answers has fueled her passion for finding solutions.
Educating Young Kids Like Herself
Gitanjali Rao is actively involved in conducting workshops and seminars worldwide to educate and nurture kids in rural institutions. She has also partnered with STEM organizations and museums to help young students develop and grow their interest in science and related fields.
"From personal experience, it's not easy when you don't see anyone else like you. So I want to put out that message: If I can do it, you can do it, and anyone can do it."
To date, more than 30,000 students have attended her workshops and training sessions. She further shared her views about how she wants to go forward and inspire young individuals so that they, too, can make a difference.
Awards & Recognition
In addition to being named the first-ever kid of the year, Gitanjali has also received various other titles. She won the Youngest Scientist Challenge award at the age of 11 for creating "Tethys," a water lead contamination detector.
"I don't look like your typical scientist. Everything I see on TV is that it's an older, usually white man as a scientist. It's weird to me that it was almost like people had assigned roles, regarding like their gender, their age, the color of their skin."
She has also been included on Forbes' 30 under 30 list for her continued efforts and praise-worthy work. The young scientist was able to make it to Forbes at the tender age of 12, and since then, she has been actively involved in exploring various aspects of science and technology.