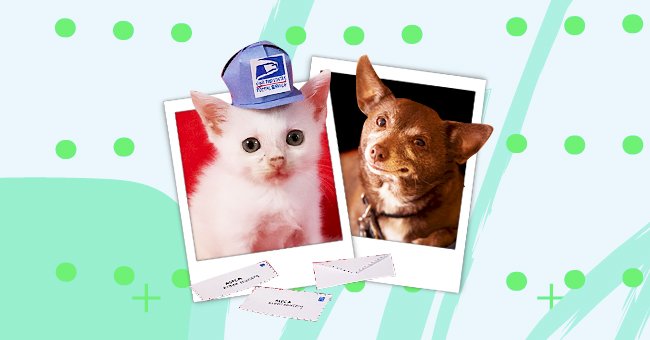 Time Names Rescue Animals As Their 2020 Pet of the Year
Rescue animals inspire emotional bondage that is unlike any other. Their loyalty and unconditional love for humans has earned them a place as Time's 2020 Pet of the Year.
Animals have long been considered great companions for humans. People keep pets for numerous reasons. Some don't want to be alone, while others are merely looking for furry friends.
According to officials from various shelter organizations, there has been a surge in demand for foster and adoptive animals.
"The animal shelters have been emptied of adoptable animals through either adoptions or fosters, because of what a good time it is, when families are home together during lockdown, to work with a new pet. And it's also a hedge against loneliness."

Says spcaLA President Madeline Bernstein
American Society For The Prevention Of Cruelty to Animals (ASPCA)
The ASPCA works to protect animal rights and make efforts to curb cases of abuse and abandonment. The organization estimates that around 3.2 million shelter animals are adopted each year.
When lockdowns and restrictions became prevalent earlier this year, animal shelter homes and welfare organizations reported increased adoption rates. Instead of animal rescue organizations becoming flooded, people started bringing them home.
Rescue Pets Worth Mentioning
Kari Milone, an LA-based lawyer, reminisced about making Fauci a part of her life. She spent eight months trying to adopt the rescue dog while also surviving Covid-19.
Caitlin McCarthy adopted Finbarr, a 10-year-old dog, a long-time pet owner after losing her pet dog, Oscar. She found comfort in the company of her little furry friend amid the pandemic stress.
"With so much uncertainty and instability, animals provide people, especially children, with unconditional love, support, and comfort as well as serve as a distraction."

says Rachael Silverman, a psychologist specializing in couple and family psychology
Rachael also touched upon the emotional support and love rendered by animals. She frequently advises her patients to keep pets for the same reason.
Elise Healy and her partner missed out on their France trip and rescued Poe, a domestic cat. They have been able to battle quarantine blues because of Poe and their other cat Keaton.
President-elect Biden's Rescue Dog
The future seems bright for shelter and rescue animals. In January 2021, a shelter dog will become a resident in the White House for the first time.
President-elect Joe Biden will be accompanied by his dog Major when he presumes office. Major is a German shepherd who was adopted by the Bidens in 2018.
Biden adopted his dog Major from Delaware Humane Association (DHA). Major's moving in the White House will be a green signal in support of the movement, "adopt, don't shop." It might lead to a significant shift in people preferring rescue and shelter animals as pets.