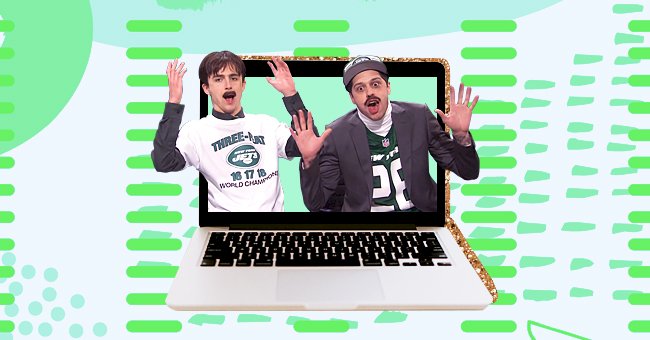 Timothée Chalamet and Pete Davidson Made A Hilarious Team On "SNL"
Timothée Chalamet and Pete Davidson gave audiences some great moments together on Saturday Night Live. They are the fun, charismatic duo we didn't know we needed till now.
The pair have such great on-screen chemistry. There such a delight to watch, but that's probably because they're off-screen buddies.
I never realized how much I needed something from the two of them till now. I'll take anything: a movie, a show, a podcast.
Timmy and Pete Introductory Monolgue
Timothee kicks things off by telling us about Christmas in Manhattan while seated at a piano, playing a little tune to accompany his humorous childhood memories of growing up in New York City. He even sends a sweet shout-out to his mother who was part of the studio audience.
He's shortly joined by fellow New Yorker Pete Davidson, who shares his own, contrasting Christmas memories growing up in Staten Island, a different part of New York with a very different experience. The pair love New York regardless.
Timothee And Pete As A SoundCloud Rap Duo
The two played make belief Soundcloud rappers names Guaplord and Smokecheddathaassgetta, including the multicolored hair and face tattoos and all. And of course, what would the characters be without their adlibs.
The whole scene was rather goofy and chaotic, yet the pair nailed the aimless mumbling and wild characteristics that people tend to associate with Soundcloud rappers. Moreover, they seemed to enjoy their roles. I hope somewhere out there; someone's given them a cheesy joint nickname already.
Timmy and Pete Appeared As Co-Anchors in "Sportsmax."
In the "Sportsmax" skit, Chalamet and Davidson play super intense fans of the winless Jets desperately trying to convince the host that the team were actually winners and were the victims of a malicious NFL conspiracy.
In addition to the overall delivery, which is quite entertaining, the skit's not-so-subtle socio-political relevance adds to its success.
People Adored them
It's unanimous. We all want more from this duo and its not hard to see why. The charasmatic duo were immensley well recieved with many fans taking to social media to express their feelings.
"At this point someone has to cast Pete Davidson and Timothee Chalamet in a movie together. The chemistry between them tonight is palpable."

Tweeter user Nae expressed.