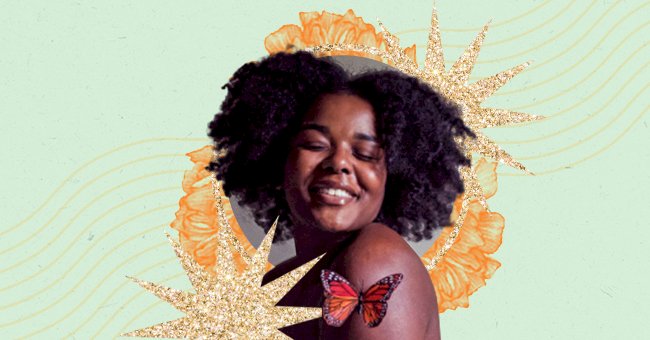 Tips To Stay Sane While Transitioning To Natural Hair
Transitioning from chemically straightened hair to naturally textured locks can be a nightmare. Many textured hair women can attest to this testimony, but it doesn't always have to be that way.
Transitioning to natural hair can result in broken combs, hundreds of bottles of hair conditioner, and tears. Every woman who has gone through the hair transitioning process has had at least one moment of frustration.
Thankfully, growing out your hair naturally doesn't always have to be a painful experience. We've found a few tips that will help you stay sane while you transition from chemically processed hair to natural hair.
Plan Ahead
Whether it's hairstyles, keeping a hair journal, or booking monthly trims in advance, this process needs planning. Transitioning to natural hair can be pretty time-consuming, which adds to the frustration and stress.
Try to plan some of the things you can control about your hair beforehand to make your life easier. Research and practice hairstyles that are excellent for hair with new growth, so you aren't struggling for months.
Once you are transitioning, keep a hair journal to figure out what products give you the best results. This will help you save tons of money from buying natural hair products you don't need in the future.
Book a monthly trim with your hairstylist to ensure that you're cutting off the processed ends as your hair grows. This can make the transition much more manageable than sticking with two textures on your head.
Moisture Is Your Friend
Many may avoid drenching their hair in a hydrating moisturizer or water because of shrinkage. Unfortunately, this won't work for long because coils and curly hair need a lot of hydration.
It is essential to detangle your hair when it is wet and preferably slippery from the conditioner to avoid breakage. Cleaning your scalp every two to three days is also excellent for healthy hair growth.
When textured hair is dry, it is more prone to breakage, so it's vital to keep your strands hydrated. Using water diluted with your favorite hair moisturizer in a spray bottle daily will usually do the trick.
Use The Right Tools
Throw out all of your fine-tooth combs, hair ties with metal pieces, and tiny brushes today. The tools you used on your straightened hair will not easily glide through your hair anymore, even while transitioning.
Acquaint yourself with the finest selections of wide-tooth combs and detangling brushes in the business. Invest in a satin pillow and bonnet because things are about to get a lot frizzier than before too.
It is also essential to know which hot tools not to use as often anymore. You do not have to throw them out because you'll need them one day, but hopefully, you won't need them as often as before.
If you use a hairdryer on high heat, a hair straightener, or a hot comb, make sure to use a heat protectant. Your hair is sensitive at this stage and needs extra care to not turn into a heat-damaged mess.