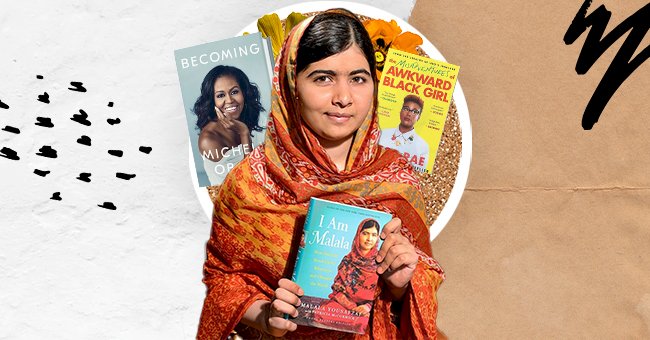 Top 10 Autobiographies Every Woman Should Read At Least Once
Biographies and autobiographies may not keep us glued to our seats as novels do. Still, they can transmit the teachings, moral values, ​​and direct life experiences of some of the men and women who have left an indelible mark on the world.
Writers, politicians, activists, designers, philosophers, or simply heroics: from Malala Yousafzai to Michelle Obama, the women who have gone down in legend each in their way have told their story in these bedside bibles.
Imagine drinking a cup of steaming tea and listening to them tell their stories of sacrifices, strokes of genius, luck, wrong choices, successes, and failures. That is what leafing through the pages of their books feels like.
1. 'Becoming' by Michelle Obama
In her memoir, Michelle Obama recounts her remarkable journey, from her childhood on the South Side of Chicago through the years in which she had to reconcile her life as a lawyer and mother. In the book, she also covers the eight years spent in the White House as the former first lady making her mark while supporting her husband.
Michelle Obama makes it very clear that one of her life's common threads is the challenge of succeeding when you are a woman among men, especially a black woman amongst white men.
2. 'The Diary Of A Young Girl' by Anne Frank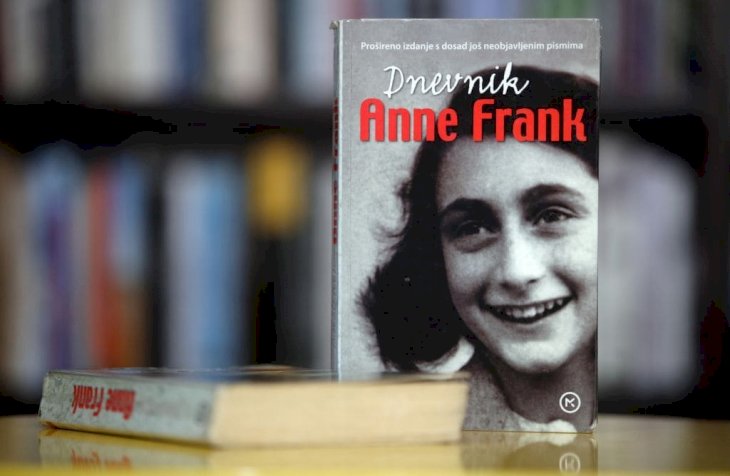 Getty Images
The Holocaust is one of the darkest periods in the history of the world. Extraordinary racism and hatred have resulted in millions of unnecessary deaths. Anne Frank was a Jewish girl whose family tried to escape persecution and imprisonment by hiding in secret rooms.
Anne kept a journal of her experience in the "Secret Annex," which shows the hardships faced by the Franks and courage, wisdom, and hope in the face of adversity. These pages will plunge you into the dark hours of contemporary history between descriptions of everyday life and questions typical of young girls of her age.
3. 'I Am Malala' by Malala Yousafzai
Malala Yousafzai, a young Pakistani who fights to go to school and who survived the Taliban who threatened her, is the voice of a youth who is not ready to be silent. The 2014 Nobel Peace Prize winner is a girl who believes in the right to be educated at all costs.
This book is for those who believe in a peaceful and intelligent protest movement. It is one of the most inspiring stories any woman can read in the 21st century and beyond.
4. 'Lean In' by Sheryl Sandberg
Drawing on her own experience in the corporate world, Sheryl Sandberg took up the pressing question of what's stopping more women from rising to the highest positions of power. Her book became a feminist manifesto for some women.
She was sensitive to how difficult it can be to raise children while working hard but wanted women to take charge of their careers and push forward when gender bias is being heavily questioned.
5. 'I Know Why Caged Birds Sing' by Maya Angelou
This book, which is not an essay but a collection of memories, can be seen as an initiatory story, a learning story. Maya recounts events that marked her life, some funny, others important, others very serious, such as her rape at the age of eight, by her mother's companion, with the period of silence that s followed by it, and the guilt it experienced.
The book is a surprising story, a beautiful portrait of a woman in the making, making you want to read the following volumes to learn more about Maya Angelou's life.
6. '#GirlBoss' by Sophia Amoruso
Sophia Amoruso proves that being a high school dropout does not mean the end of life itself. She tells her story of transformation, from high school dropout to CEO of a multimillion-dollar fashion empire that is still very much in business today.
You'll learn how she also used her creativity and her business savvy to launch a worldwide movement to connect young women and how you need to forget everything you learned in school to succeed truly.
7. 'Educated' by Tara Westover
From not being educated at the age of 17 with no birth certificate and going all the way to gain her Ph.D., Tara proves that anything is possible if you have the will. She is another young person who leaves home for education and now views the family she left behind as an uncomprehending ideological canyon and isn't going back.
For Tara, being educated is a vital enterprise, something living in which we are fully committed and transforms you. She believes you can learn anything on your own.
8. 'The Misadventures Of Awkward Black Girl' by Issa Rae
Being an introvert in a world that glorifies cool isn't easy. But when Issa Rae, the creator of the Shorty Award-winning hit series The Misadventures of Awkward Black Girl, is that introvert--whether she's navigating love, work, friendships, or rapping-- it sure is entertaining.
Now, in this debut collection of essays written in her witty and self-deprecating voice, Rae covers everything from cyber sexing in the early days of the Internet to deflecting unsolicited comments on weight gain, from navigating the perils of eating out alone and public displays of affection to learning to accept yourself --natural hair and all.
9. 'Brutally Honest' by Melanie Brown
Brutally Honest is a beautifully honest exposé by Melanie Brown of the struggles and acute pain behind the glamour and success. Scary Spice of the Spice Girls female band group gives a grueling memoir of marriage to her abusive ex-husband.
Her book aims to enlighten victims of domestic abuse. She points out that it can happen to anyone if it can happen to her as a celebrity. Even the strongest woman can be manipulated and abused.
10. 'How To Murder Your Life' by Cat Marnell
Cat Marnell defies, consciously or not, the social structures that keep women behaving well in private. Her junkie memoir lends itself to a morbid curiosity of life. She talks about her addiction, job loss, and coming out with the truth.
It took three years, two stints in rehab, and one heroin overdose to write her memoir, but no matter how many times she got down, she was always back up again.