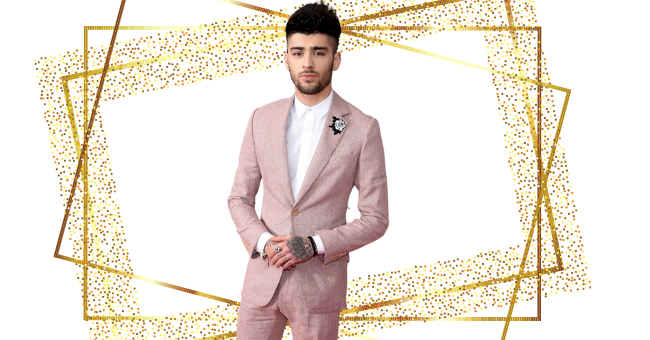 Top 10 Best Zayn Malik Songs
Zayn Malik turned 28 years old yesterday, and boy, what a life he has lived. Gigi Hadid's baby daddy and long term boyfriend makes an ideal partner for a supermodel and is insanely talented.
It seems like ages ago since we first got introduced to the shy young Zayn on X Factor UK. The global pop star earned his fame as a member of the record-breaking boy band One Direction before going solo.
Zayn met the love of his life, fathered a baby girl, and sustained a successful solo career all by his 28th birthday. If there's one thing that Zayn can do, it's singing his heart out. Take a look at his top ten songs so far.
PILLOWTALK
Pillowtalk cemented Zayn's departure from his squeaky clean boy band image. The sexy tune's music video featured none other than his even sexier girlfriend, Gigi Hadid putting it at our number one spot.
Dusk Till Dawn Featuring Sia
It isn't very often that we hear someone's vocals match up with Sia's as perfectly as Zayn's do in this song. His performance on this track is unmatched, proving that he can tackle any melody with his range.
Lucozade
The thirteenth song from Zayn's debut album is anything but a throwaway track. This upbeat arrangement gives off 80's club vibes, and the lack of a chorus gives the music a fun twist and the lyrics their time to shine.
Drunk
Zayn hones into his R&B genre inspiration in this adult-themed banger. From the lyrical references to his overall sound, there is no denying that Zayn finally broke through his art with singles such as Drunk.
Rear View
In this track, we get the sense that Zayn is ready to leave some things behind to progress on his own. Although he could have been referencing his former bandmates, it's still pretty relatable for everyone.
I Don't Wanna a Live Forever Featuring Taylor Swift
As if he doesn't have enough sex appeal already, Zayn gets featured in music for the Fifty Shades franchise. It takes a lot for one to survive being overshadowed by the star power of Taylor Swift too.
Wrong
Some songs don't have to mean too much for them to be memorable, and Zayn perfects this in Wrong. As per usual, the former boy band member gives a stellar vocal performance that trumps everything else.
Like I Would
We barely need a reminder that no one can compare to Zayn, but he makes sure it's evident in this song. Additionally, from the self-appreciative lyrics, this song's melody gives off the perfect feel-good energy too.
Cruel By Snakehips
This is a bop with a title that makes us chuckle and think about the Kylie rumors. For context, rumor has it that Zayn unfollowed the makeup mogul on Instagram after meeting her at a party she threw. Cruel, right?
A Whole New World For Disney's Aladdin Remake
Everybody loves a Disney classic, especially one that's covered by our favorite stars. Zayn proves his vocal chops amongst other artists once again in this sweet and unforgettable fairytale track.