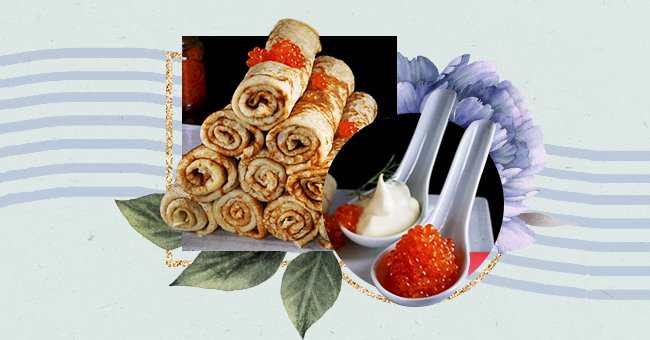 Top 10 Breakfast Recipes To Try Out
Are you bored of eggs for breakfast, or do you only have enough time for cereal? If you're straight out of ideas or just tired of eating the same old thing for breakfast, there are plenty of new things to try!
After a good night's rest, breakfast is the most important meal of the day because it provides you with all the essential nutrients you need to start your day. And nothing beats a good warm breakfast in the morning!
After a long week of working or school, the weekends are all we have to try some new recipes. So here are some delicious recipes you can try out, and who knows, maybe they will become a new staple in your home.
1. Banana Sour Cream Pancakes
You may be faithful to your buttermilk pancake recipe, but the next time you have some sour cream lying around, be sure to give this one a try!
Ina Garten's banana sour cream pancakes are an alternate take to the regular buttermilk pancake. The sour cream adds an extra tang to the batter that pairs with the flavorbanana's flavor well.
2. Martin Freeman's Eggs Royale
Jamie Oliver whips up his English Muffins in this eggs Benedict recipe. If you have the time, this recipe is worth the crack!
Need I mention that, if there's room for seconds, this recipe serves four and a little bit more! Who could say no to some extra eggs Benedict?
3. Blueberry Breakfast Parfait
If you're not a breakfast person or something easy is more up your alley, what about a parfait? The name sure does sound fancy for something so simple; all it is is granola, some yogurt, and some blueberry compote!
4. Kale Shakshuka
If you love eggs for breakfast, Shakshuka is an excellent alternative to a regular fry up. These mini Shakshukas would look great on your next brunch table.
If you haven't had this before, it's quite similar to the Italian Eggs Purgatory in which it has been cooked in a tomato sauce, but of course the aromatic flavorings differ across cultures. Traditionally Shakshuka originates from the Middle East and Northern African countries that dates back all the way to the Ottoman Empire.
5. Soft-Scrambled Eggs with Smoked Sablefish and Trout Roe
Treat your palate to some luxury and try soft-scrambled eggs with sablefish and trout roe. Soft scramble is a luxury breakfast on its own, but it gets even more scrumptious when paired with the smoked sablefish and a rich sourcream!
6. Chocolate porridge
For a chocolate lover, hearing that you can have chocolate for breakfast is a dream come true! This quick and easy recipe has all the chocolaty goodness without the guilt of all the sugar and fats!
Oats make for a heart nutritional breakfast, this is because they're a complex-carbohydrate, which means they'll be releasing energy slowly throughout the morning! Combined with the dates and the orange this recipe is sure to set you up for an energetic morning!
7. The Best Cinnamon Rolls
There's nothing more rewarding than baking your batch of cinnamon rolls, especially when they're hot out of the oven! These cinnamon rolls are so soft and delicious you'll never settle for store-bought again.
8. Ricotta Crêpes with Honey, Walnuts, and Rose
Yotam Ottolenghi's take on the ordinary crepe is mindblowing! If you're up to the challenge and want to up your Masterchef skills, this is a breakfast dish you have to try!
Hero-ing rosewater and honey, ingredients that Yotam Ottolenghi grew up with, this delicious breakfast is a little taste of the Middle-East.
9. Silky Masala Eggs
Spice lovers' dreams come true; we have silky masala eggs served with warm wholemeal chapatis. A breakfast that comes together with fragrant spices and fresh herbs and keeps you filled so that you can focus on the day's work without fighting hunger pangs.
10. Omelet Soufflé
When you whip your egg whites, air gets trapped inside, this creates the foundation that your soufflé needs for that extra fluff. This fluffy soufflé only requires four ingredients and makes for an easy and delicious breakfast!