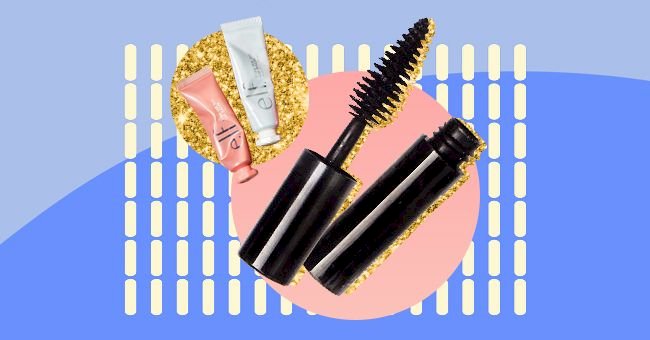 Top 10 Drugstore Products From 2020 Worth Keeping In Your Collection
We all go through several drugstore products in a year to try out something new. Our 2020 collections are finally running out, and it's time to think about restocking our cabinets.
Beauty products are fun to experiment with, especially when it's affordable drugstore items. The best part about trying out new beauty products is finding a gem that you will use no matter what in the future.
Drugstore products usually surprise us with impressive outcomes that turn into our go-to picks. Take a
look at the ten drugstore products that you should restock in your cabinet if they ran out from last year.
Dove Hand Sanitizer
Say goodbye to dry winter and sanitizer combination hands with this moisturizing hand disinfectant. Hand sanitizers are essential these days, so it is crucial to invest in one that nourishes your hands too.
L'Oreal Paris Air Volume Mega Mascara
If you want voluminous and long looking eyelashes for your Zoom calls, then this mascara is for you. Its double use formula has a light whipped texture that thickens and lifts lashes without clumping them up.
Maybelline Brow Extensions Eyebrow Fiber Pomade Crayon
It's all about getting the most straightforward makeup tools and products to use this year. This eyebrow crayon helps you effortlessly fill in your brows without compromising the brow, perfecting quality and precision.
Neutrogena Hydro Boost Night Gel Cream with Hyaluronic Acid
We love Neutrogena's Hydro Boost range and would purchase everything from it if we could. While we are only looking for essentials, we will reach for the night gel-cream that boosts and brightens skin overnight.
Elf Cosmetics Ride Or Die Lip Balm
This vegan lip balm is so cute and nourishing; you'll want to buy multiple for all of your handbags. The main ingredient in the Elf balm is castor oil, giving lips a hydrating shine along with a touch of pigment.
Garnier Skin Active Micellar Cleansing Eco Pads
Sustainability has also filtered through to beauty products like this Garnier eco pad offering. Single-use cotton rounds are officially canceled now that we have an affordable, washable option from Garnier.
Neutrogena Invisible Daily Defense Face Serum SPF 60+
Neutrogena hits the nail on the head with this sun-protecting daily facial serum. Who wouldn't want the goodness and nourishment of a serum and the protection of a 60+ measured SPF?
L'Oreal Paris Revitalift Derm Intensives Night Serum
Retinol is a great anti-aging ingredient, but many first time users say it irritates their skin. This retinol-infused night serum with added glycerin is kinder than most retinol products to the skin, so it is fantastic.
INFINITI PRO BY CONAIR The Knot Dr. All-in-One Dryer Brush
It was a long year last year without a professional blowout for months on end. We've learned that one step products like this Conair dryer brush are essential for our beauty supplies this year.
Melé Smooth Pore Minimizing Serum
We can't say we've come across many skin mattifying serums in our time, so this item is pretty impressive. This Melé product also minimizes pores' appearance, which makes it one of the best serums ever.