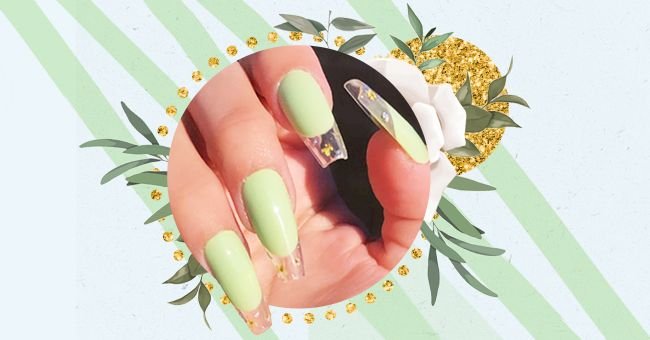 Top 10 Easter Nail Designs
Easter is coming, and you don't want to be left behind with dull nails, and with all the creative designs out there, why should you? These fantastic designs will inspire you to book your next nail appointment asap!
Nail-art has taken social media by storm, allowing artists to create one-of-a-kind elaborate designs and share them with millions. Some artists have even shared their secrets to easy designs that you can create in the space of your own home.
These unique Easter-themed nail designs are a great way to embrace the holiday. You can show off these pastel designs whether you're indoors or celebrating outside this Easter!
Pastel Glitter
Get this fun and youthful design with pastel colors using a nail dotting tool to create the dots that resemble candied Easter eggs. This pastel glitter design is also versatile and can be worn throughout the season.
Speckled Eggs
Be careful, those are your nails! This cool design can transform your nails into chocolate candied eggs using a pastel base and creating the specks with a nail liner pen or a thin brush and black nail polish.
Floral Designs
With an array of designs and styles to pick from, floral nails can never go out of fashion. Some patterns can be done right even if you're not a pro! You can never go wrong with florals in spring, and you can choose between a minimalistic approach or an intricate labyrinth pattern.
Shades of Pastels
Subtle shades of pastel paired together can create the perfect Easter palette. Elevating this look can be done by a simple accented french tip, easy and classy. But if glam is what you're after, then add flecks of gold to turn your nails into a spectacle!
The Asymmetrical French
Pastels are meant for the spring season, and if you find yourself too scared to commit to colors entirely, then the trendy asymmetrical french tip might be the look for you! A classy asymmetrical french tip created with a perfect spring pastel pop of color makes for an elegant Easter look!
Flower Tips
How can we create an elegant brunch-ready nail design that screams spring? You guessed it, flowers! The flowers might get the eye roll from Miranda Priestly, but she can't deny that they look amazing!
Bunny Nails
Adding a slight bunny accent to your nails might be the cute factor you need to lift your spirits this Easter! If it's something a little more honorary to the holiday, then bunnies are precisely the accent your nails need. Over a soft pastel, these bunnies bring out the Easter spirit.
Galactic Swirl
This take on "marble meets pastel" is out of this world! It's a versatile design, and the pastel colours make it a perfect addition for the spring.
Polka Dots
Spring and polka dots go hand in hand! This simple design can be paired with a neutral base and fun floral arrangements. Polka dots can even be used as an accent to complete your look.
Pastel with a Twist
If you don't like too much detail and love a uniform look, then this design is meant for you. Pick your favorite shades of pastel and a glitter to match to get this elegant yet stunning look.