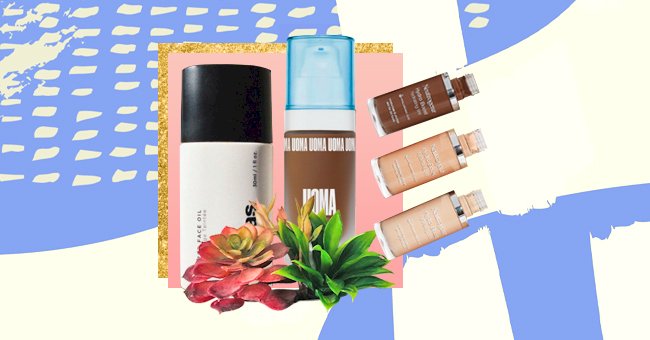 Top 10 Foundations For Dry Skin In Winters
Winters bring festivity and lots of snow for our gloomy hearts. But dry skin woes are also bound to resurface with the onset of cold weather.
It's hard to believe, but 2020 is coming to an end. This year has been heavy, and now winters are taking their toll on our skin.
We all crave a flawless makeup look when it gets cold and frosty. You need not worry because we come bearing a list of the best ten foundations for dry skin folks in winters.
1. Kosas Tinted Face Oil Foundation
Kosas Face Oil Foundation gives a velvety finish that looks just like your skin. It moisturizes, nourishes, and restores your radiant look. The oil formula quickly blends with your skin tone for smooth coverage.
2. Black Opal Even True Foundation
Black Opal Even True Foundation is an ideal pick for all skin types. It provides your dry skin with the necessary hydration and nourishment throughout winters. It is also a safe option for people with sensitive skin and blemishes.
3. Mented Skin Foundation
Mented Skin Foundation gives your skin natural coverage. This easy-to-use stick quickly absorbs in your skin. Its ultra-hydrating formula also helps in locking moisture.
4. UOMA Beauty Say What?! Foundation
UOMA Beauty Saw What Foundation is a winner of the Allure Best of Beauty Award 2020. Its unique formula hydrates your dull skin. UOMA Foundation caters to all skin types and gives a natural finish.
5. Dior Forever Skin Glow Foundation
Dior Forever Skin Glow Foundation is your go-to foundation for a perfect, radiant, and smooth complexion. Its hydration booster keeps the skin moisture intact. Use this foundation for a natural, shine-free, and vibrant glow.
6. The Lip Bar Skin Serum Foundation
You will be surprised to see how much this foundation is offering. It comes infused with hyaluronic acid for instant hydration. The built-in brush makes its application convenient wherever you are.
7. Neutrogena Hydro Boost Hydrating Tint Foundation
Neutrogena Foundation boosts the moisture in your skin, making it appear healthy. Hyaluronic acid makes your skin plumper and healthy-looking. It also restores your skin's natural glow and dulls spots and blemishes.
8. Maybelline Fit Me Dewy + Smooth Foundation
Maybelline Foundation comes with SPF formula and hydrating properties. It makes your skin regain its natural texture. It is suitable for normal to dry skin types.
9. Revlon Photo Ready Candid Natural Finish Anti-Pollution Foundation
Revlon Foundation is oil-free and gives a natural finish. It moisturizes your dry skin and protects you from environmental stressors. It also infuses your skin with a healthy glow.
10. Armani Beauty Neo Nude Foundation
Armani Beauty is a perfect choice for naturally glowing skin during winters. Its all-day hydration formula makes your skin healthy and smooth. Try Armani Neo Nude to achieve a "no-makeup makeup" look.