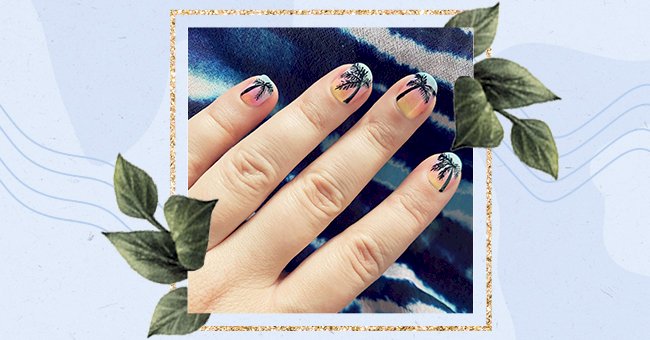 Top 10 Hottest Nail Trends For Summer 2021
Warm sunny days call for beach getaways, cocktail parties, and that much-needed summer nail planning. After all, it's only during the hot season that you can fully flaunt your iconic nail designs, so you better make the most of it!
DIY nail trends are on the horizon, and people are ready to embrace the summertime hues. In case you're wondering, there's a place for all things chic and classy, including The Queen's Gambit-themed checkered nails and V-Day-inspired heart nails.
For the lovers of negative space, adding some swirls and playing around with French Tips seems like an exciting notion. So if you're all set to prepare your nails for the hot weather, here are the hottest trends to keep an eye on.
Swirl Nails
Swirly tips are the most trendy negative space design. Start with a base coat, and then use your bottle brush to highlight the nail edges. Fill the area with a color of your choice, and use at least two colors to create a swirl effect. Finish off with a topcoat.
Prism Glass
Sparkling, glass nail art is back with a bang, and you can embrace it just in time for the warm weather. You can achieve this prismatic glass design by applying a clear base coat and then using nail foil to create an iridescent effect.
Lilac Magic
Shimmery and metallic touches are on-trend this summer season. Begin with a shimmery violet or pink base, and add a little nail art to make things interesting, like the cloudy and star effect in the case above. So dreamy!
The Deep French
If you're a fan of the french mani, chances are you'll love Deep French, especially with that subtle hint of neon green. Start with a clear base coat to create a negative space, and finish with a strikingly bright color on the edges.
Heart Nails
Heart nails might give you sheer Valentine's Day nostalgia, but they very much point to The Powerpuff Girls and Generation Z's phone case trend. You can opt for the classic red and pink combo or choose shades of purple, brown, yellow, or orange.
Checkered Nails
If you're a fan of The Queen's Gambit or merely looking for a downright cool summer trend, this one's for you. Paint your nails as mixed checkerboards and get ready to embrace the ultra-chic summery vibes.
Mismatched Nails
If you're a novice in the nail art department, try this simple yet elegant design. Simply paint a bright color on the one hand and use a contrasting color on the other hand. Add some clouds or hearts on top to magnify the look.
Butterflies
Butterfly nail art may sound too straightforward, but its magnetic effect will amplify your nails like nothing else. All you need is a clear base coating, followed by a color combo of your liking to paint the butterflies. You can even try the stickers.
Blue & Gold
Have you ever thought of combining gold and blue before? If not, now is the time to bring these stunning shades together to create the most magnificent nail design this summer. Remember to opt for a glossy top coat and paint the gold hue close to the cuticle.
Sunset Nails
We've painted sunsets on our eyes, but now it's time to do so with our nails. Create a hazy sunset effect with soft pastel hues, and paint some palm trees on top to create the perfect beach-ready summer scenery. Truly magical!