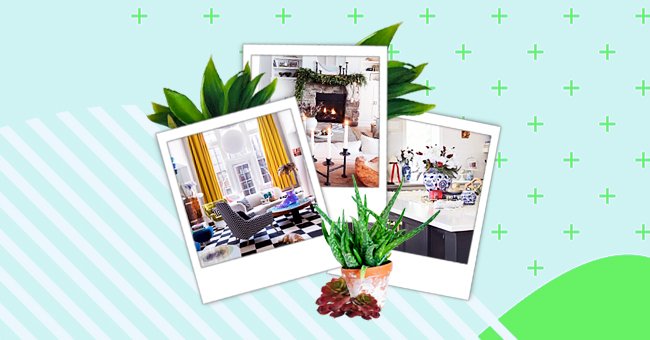 Top 10 Interior Design Accounts To Follow on Instagram
Let's all hail the coronavirus pandemic for turning us into obsessive home decorators. If you're feeling the need to make changes to your space, be it changing furniture or switching to different color schemes, we have you covered.
Everyone dreams of having a home that's not only safe and comfortable but also elegant-looking. While it is easy to decide what you want to do with your space, the difficulty arises when you can't figure out how to do it.
The quarantine season may have restricted us indoors, but that doesn't mean we can't make the most of it. Please go through our guide of the ten best interior decorating accounts to follow on Instagram for some tips, tricks, and guidance to get started.
1. The Spruce
The Spruce offers a myriad of options to choose from when decorating your homes or switching interiors. It will also cater to your budget and present you with so many opportunities; you will be thrilled to revamp your space.
2. Emily Henderson
Emily Henderson is the living proof that women are excellent homemakers. She's a stylist, an interior designer, an author, and a tv personality. She's got all your home decor needs satisfied with her impressive Instagram feed posts and some handy tips and tricks.
3. Jane Ledger Interiors
Jane Ledger is a fan of minimalism and playing with neutral colors and earthy hues. If you're someone who has a liking for these color palettes, make sure to check out her account for some style inspiration.
4. Christina Higham
Christina Higham's Sun Soul Style is pretty much the motivation you need to energize your homes this pandemic season. Higham is a fan of art and playing around with bright, vibrant colors and monochromatic tones.
5. Natalie Myers
Natalie Myers is an award-winning interior designer. Her profile features elegance, class, and style, which are evident in the simplistic yet organized and subtle decor techniques she shares. She also seems fond of pastel hues and neutral colors.
6. Jonathan Adler
Jonathan Adler is a must-follow interior decor account on Instagram. He's got an exciting feed that is full of bright, vibrant, and colorful designs. Your lifeless, boring, and dull interior can come back to life with Adler's inspiring take on home decor.
7. Jungalow By Justina Blakeney
Jungalow is a great option to check out if you're a fan of plants and wouldn't mind them hanging inside your home. With vibrant, high-spirited interiors and, of course, plants and greenery all around, Jungalow inspires homemakers to go all "jungalicious."
8. Lily Pad Cottage By Kelly
Kelly's Instagram feed is a sight for sore, home-decor-longing-filled eyes. Her decoration ideas and style are brilliant, from choosing the most elegant furniture pieces to making her space look spacious, light, and classy.
9. Joanna Leven
Joanna's account features eye-catching interior options that range from modern to vintage-themed and even a fusion of the two. She's fond of art, rich color palettes, and statement furniture pieces.
10. Citrine Living By Tamara Anka
Citrine Living is the manifestation of a festive, warm interior you've always dreamed of having. Tamara's expertise with color palettes, eclectic patterns and details, and statement furniture are just some of the highlights bound to cross your eye as you scroll down the feed.