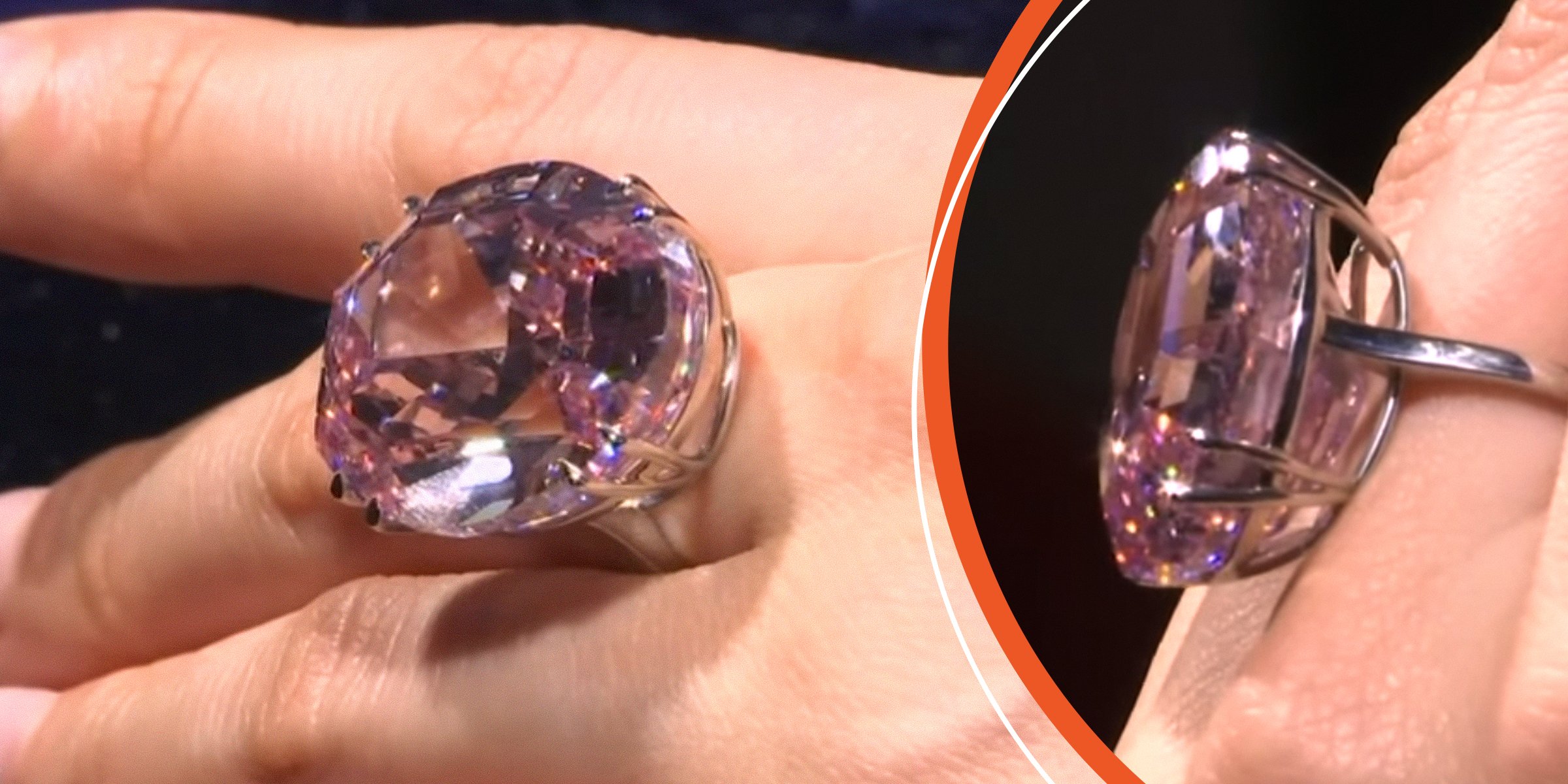 A Hand Displaying a Large Diamond Ring | Source: YouTube/Associated Press
Top 10 Most Expensive Rings Sold at Auctions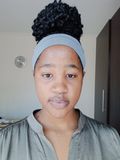 Jewels and gemstones are among the many unique wonders of the world, and those with big enough pockets are willing to pay any amount to have them in their possession. Experts who've examined these jewels have said that the most expensive ones can never be replicated.
The most beautiful diamonds often take years to be cut to perfection before being sold at auctions. There are several reasons why people pay top dollar for these world wonders, including naming rights, adding to prized collections, or simply tokens of affection for their loved ones.
For their unique shapes, natural color intensity, sizes, and sentimental value, diamonds are named accordingly, from "The Pink Star" to the "The Blue Moon of Josephine" and "The Cartier Sunrise Ruby." These are among the top most expensive jewels.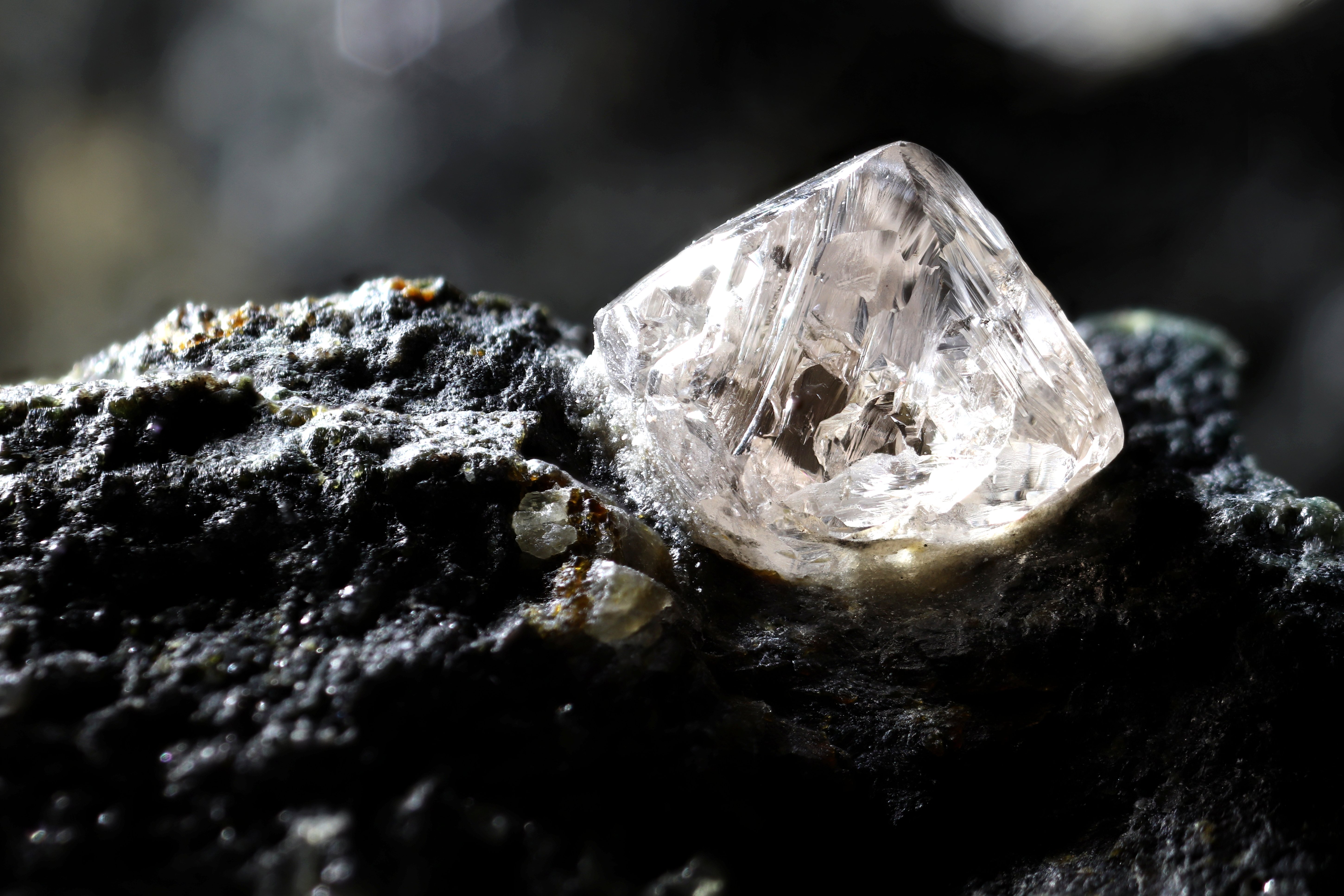 A natural diamond nestled in kimberlite | Source: Shutterstock
The Pink Star
Deemed "one of the world's greatest natural treasures," The Pink Star comes in at number one, having been sold for over $71 million in April 2017 at a Sotheby's auction in Hong Kong. According to the realty company's website, The Pink Star was initially named the "Steinmetz Pink" and weighed 132.50 carats.
It was made known to the public in May 2003, and for about two years, experts explored nearly 50 designs before cutting the diamond into perfection, downsizing it to 59.60 carats. That year, it was exhibited at the Smithsonian National Museum of National History in Washington, DC.
In 2005, the pink beauty was shown at the National History Museum in London and sold in 2007, then renamed from Steinmetz Pink to The Pink Star. Deemed a "fancy vivid" diamond by the Gemological Institute of America, The Pink Star is valued for its color intensity and clarity. It rests on a platinum band and is about the size of a strawberry.
The Oppenheimer Blue
The Oppenheimer Blue is a vivid blue diamond named after its former owner, the former chairman of the De Beers, Sir Philip Oppenheimer. The Oppenheimer Blue sold for $57.5 million at Christie's in Geneva on May 18, 2016.
Diamonds graded as "fancy vivid" by the GIA are considered the most precious and desirable, and this blue beauty is among them. Weighing 14.62 carats and rectangular-shaped, The Oppenheimer Blue is the largest and most expensive blue diamond ever sold. Even the most costly royal rings don't come close.
The Winston Pink Legacy
The Winston Pink Legacy was named after the "King of Diamonds," Harry Winston. The fancy vivid pink jewel was discovered and cut in 1920 and was formerly owned by the Oppenheimer family through De Beers.
On November 13, 2018, it auctioned at Christie's in Geneva and sold for $50.7 million after it was initially estimated to sell for $30 million. According to the Harry Winston website, The Winston Pink Legacy perfectly represents the King of Diamonds' legacy. Set on a platinum band and secured by rose-gold claws, the pink diamond weighs 18.96 carats.
The Blue Moon of Josephine
Blue-colored diamonds are considered rarer than pink diamonds, and Joseph Lau ensured he got the right one for his daughter, Josephine. The billionaire paid handsomely for the "internally flawless" ocean-blue beauty and named it after his baby girl, who was seven years old.
The Blue Moon of Josephine was auctioned at Sotheby's in Geneva and sold for $48.4 million in November 2015. It weighed 12.03 carats and was initially exhibited at the National History Museum of Los Angeles County between September 2014 and January 2015.
The Graff Pink
In November 2010, Laurence Graff paid $46.1 million for this pink diamond at a Sotheby's auction, subsequently naming it after himself. Town and County reported that it belonged to Harry Winston when it weighed 24.78 carats.
The "Internally Flawless Fancy Vivid" pink beaut was masterfully cut into an emerald shape and downsized to 23.88 carats. Today, The Graff Pink is part of Graff's rare diamond collection and sold at $1.85 million per carat, per USA Auction Online.
The Pink Promise
On November 28, 2017, The Pink Promise was auctioned at Christie's in Hong Kong and sold for $32.5 million. The fancy vivid pink diamond weighed 14.93 carats and is distinctly known for its rare shade of color.
The auction house reportedly deemed it the "Picasso of the pink diamond world," with its International Head of Jewelry, Rahul Kadakia, marveling over its unique shape. Kadakia described The Pink Promise's shape as a "moval," a "cross between oval and marquise."
Vivid Blue Diamond
The rare Vivid Blue Diamond was auctioned and sold at Sotheby's in Hong Kong in April 2016 for $32 million. The calm ocean blue and oval-shaped stone weighed 10.10 carats and is described as "internally flawless." It is mounted on a white gold band between two colorless pear-shaped diamonds.
The Unique Pink
At the Sotheby's auction house in Geneva, The Unique Pink fancy vivid pink diamond sold for $31.6 million in May 2016, and the GIA referred to it as a "distinctive item" for a reason. Given its impressive carat grading, the diamond's saturation and tone are said to be "astonishing."
In another report, on the same month, by ABC News, the rare pear-shaped stone weighing 15.38 carats set a new world record. It was after a private collector, bidding by telephone, paid a whopping $42.8 million for The Unique Pink.
Cartier Sunrise Ruby Ring
Described as an "extremely rare" piece of jewelry, the Cartier Sunrise Ruby Ring was sold at Sotheby's in Geneva in November 2014. Town and Country described its shade as a "Burmese pigeon blood ruby" with a natural fluorescence. The ruby weighed 25.59 carats and sold for $30.4 million.
The Sweet Josephine
On November 10, 2015, Joseph Lau gifted his seven-year-old another $28.5 million fancy vivid pink diamond after buying it at the Christie's auction in Geneva. The cushion-cut stone weighed 16.8 carats and was categorized as type 11a.