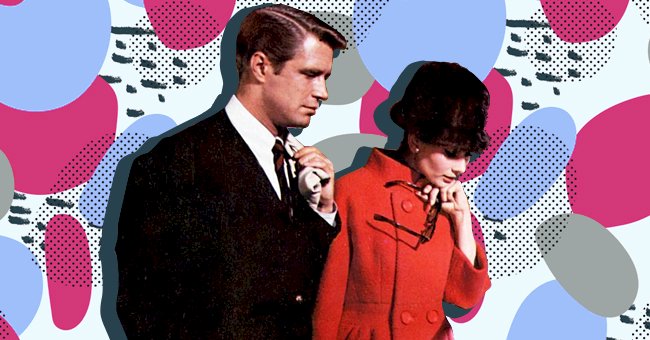 Top 10 Most Iconic Winter Coats In Movie History
The most iconic winter wear article that you'll find in the most iconic movies. We can never stop raving about these coats.
The coat that a character wears can speak volumes about them. Whether it's a boldly printed trenchcoat or glamorous fur coat, the audience just knows what they will get.
However, it's not just the coat that defines the character; the character defines the coat. The list's coats have become synonymous with these films' characters, forever immortalized in the history pages.
Daniel Craig's Bridge Coat From 'Spectre'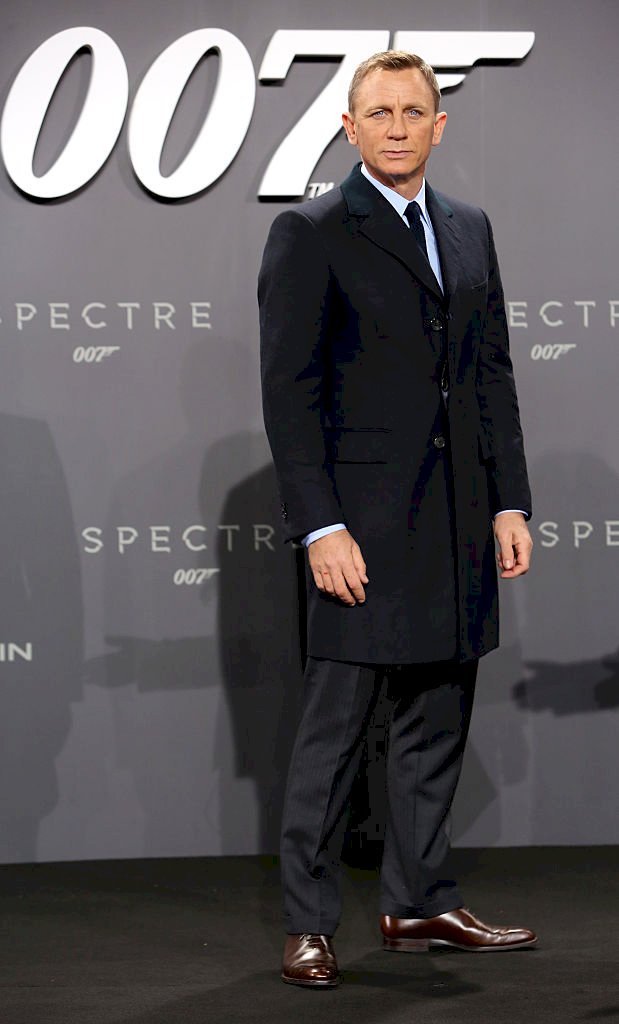 (Photo by Adam Berry/Getty Images for Sony Pictures)
The Bond Universe has had numerous great pieces, enough to make a separate list entirely based on Bond movie looks but Daniel Craig's sublime double-breasted stylish bridge coat by Tom Ford from "Spectre" that is really hit the mark.
Audrey Hepburn's Classy Orange Coat In 'Breakfast at Tiffany's'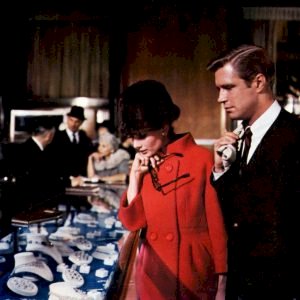 (Photo by Paramount Pictures/Getty Images)
If we're going to be talking iconic films and iconic style, omitting this classic would be a shame. "Breakfast at Tiffany's" starring the darling Audrey Hepburn– has irrevocably made the LBD, kitten heels, and a single strand of pearls, wardrobe-essentials. It's almost unfortunate this gorgeous Hubert de Givenchy- designed orange coat gets so often overshone by the LBD because it's worth some hype.
Humphrey Bogart's Trench Coat From 'Casablanca'
This coat belongs to the original master of trench coats in an impeccable Burberry trench, Humphrey Bogart in "Casablanca". Forget every other shoddy P.I waiting for an anonymous source with a half-lit cig in his standing in a dimly lit ally.
Alicia Silverstone's Embellished Coat From 'Clueless'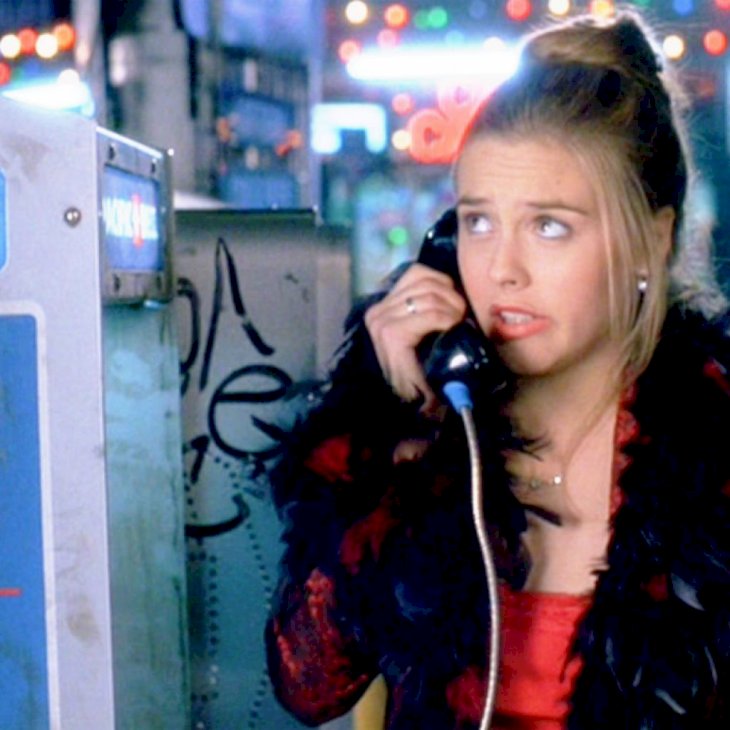 (Photo by CBS via Getty Images)
The film's lead, Cher Horowitz (played by Alicia Silverstone), is a stylish, wealthy high school busybody from Beverly Hills. This red Alaïa body-con under a fitted, trimmed coat (which she wore while getting mugged in the Valley) is a total wow.
Ryan Gosling's Satin Bomber Jacket From 'Drive'
The satin souvenir jacket with all its sheen, finery and embellishments and Gosling's white scorpion signature; one of the most memorable in film history.
Julia Roberts' Coat In 'Pretty Woman'
Yeah, sure, it's technically a man's blazer, Julia Roberts' oversized blazer is just the thing that you'll through over everything. Just imagine this with a pair of mom jeans or paired with a minidresses.
Anne Hathaway's White Coat In 'The Devil Wears Prada'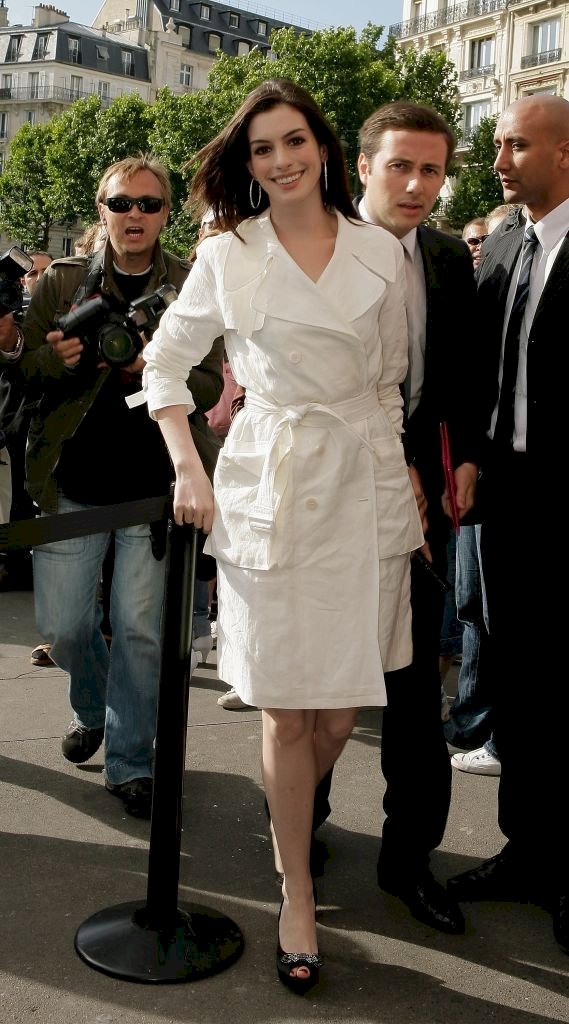 P(Photo by Francois Durand/Getty Images)
As far as the 'The Devil Wears Prada' goes, we're spoilt for choice with all the breath-taking coats but Anne Hathaway's belted white coat? Breath taken, okay. This is how to make the white work for wintertime.
Sarah Jessica Parker In A Fur Coat in 'Sex and the City'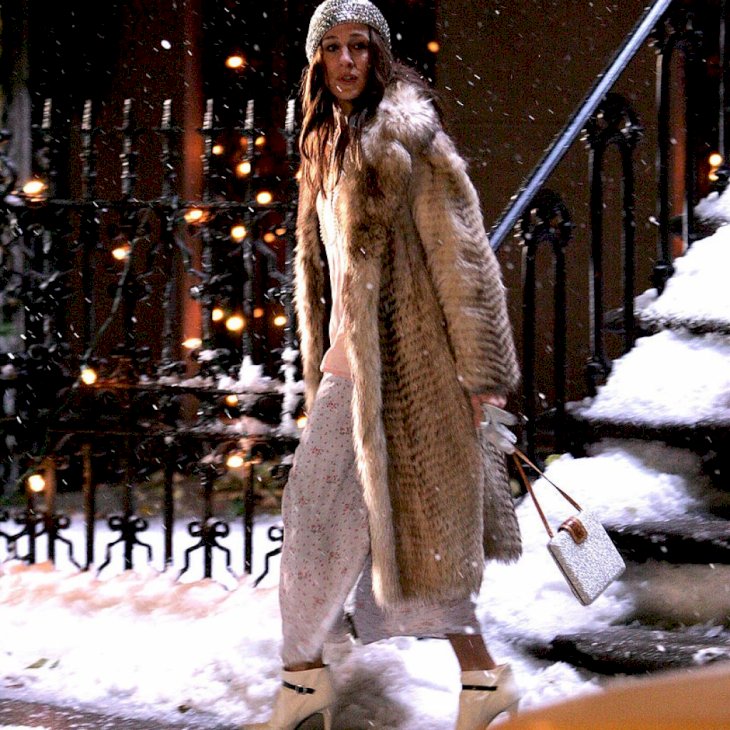 (Photo by James Devaney/WireImage)
It's bold. It's dramatic. And it's perfect for throwing over your pajamas while you rush around New York. Plus, this coat is as signature Carrie as the "Carrie" nameplate necklace itself!
Kate Hudson's Bohemian Chic Coat in 'Almost Famous'
Channel Kate Hudson's bohemian vibe with a beautiful statement coat with a wide lapel to show off its furry interior. It loos so cozy for the cold season.
Barbara Streisand In A Fur Coat In 'Funny Girl'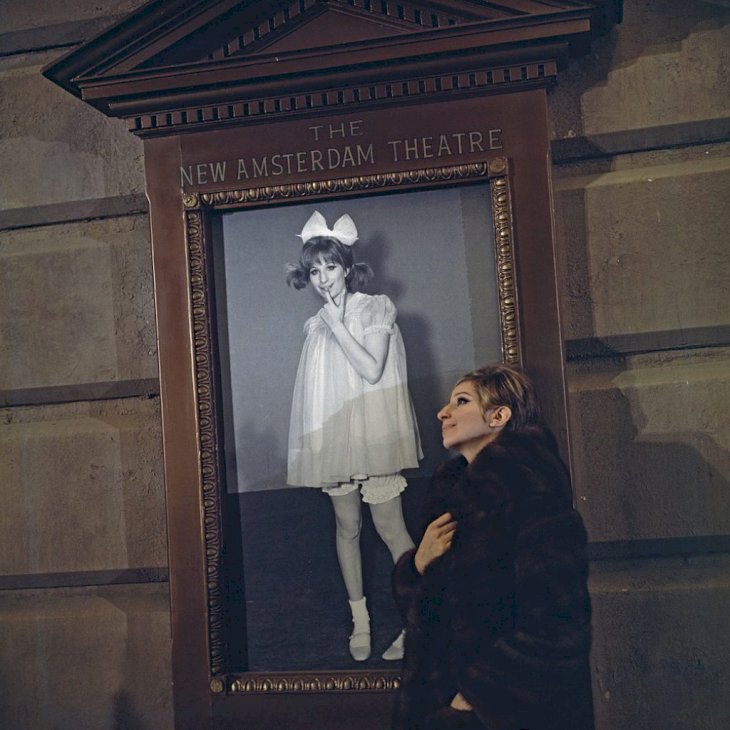 (Photo by Hulton Archive/Getty Images)
Hello, gorgeous! This luxurious coat on Barbra Streisand is not only her character's symbol that she finally made it, but it's the chic fashion armor we want for our own everyday lives