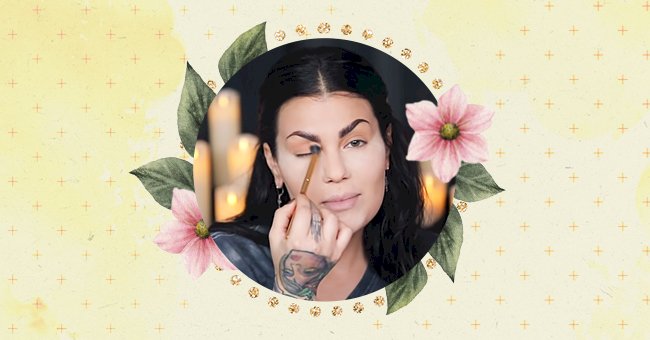 Top 10 Most Intriguing Bailey Sarian 'Murder Mystery Makeup' Videos We Keep Watching
If you have a fascination for true crime stories, you can listen to them on podcasts. You can also stream documentaries, or better yet, you can watch and listen to them on YouTube. In comes Bailey Sarian to detail the crimes with her natural skill of storytelling.
Sarian's YouTube channel adds a hint of humor to an otherwise dark subject and tells true crime stories while doing glamorous makeup looks. Sarian has taken to detail these events and gained her a loyal fanbase( over 4 million subscribers, if we may add). Although, the YouTuber has worked for several brands and even for celebrities.
However, the world of beauty vlogging was competitive, and her channel gained several subscribers after she detailed the story of Chris Watts. Aside from the initial adverse reactions, many viewers came around, and Sarian has given true crime a new way to be listened to. Dive in below for ten of her most intriguing cases.
The Corn Rake Mystery - A Farmer Attacks Or Wrongly Accused?
Was this an accident, or was this premeditated murder? This mystery takes place in a small town in rural Iowa. A married couple with infidelity problems places a husband as the leading suspect of his wife's murder.
The murder weapon is a four-pronged corn rake. However, as Sarian lays out the case (with a killer cut crease), it becomes clear that very glaring questions about the crime have yet to be answered.
When A Secret Life Leads To Murder - What Happened To Sharon Lopatka?
Sharon Lopatka hailing from a seemingly conservative family, marries a man of a different faith, which she described as freeing. Lopatka, looking for extra income, joined and operated secret sex chat rooms.
Lopatka meets a computer analyst, and they exchange disturbing emails and posts on a fetish chatroom. Later, Lopatka goes missing, and after a week, her husband files a missing person report, and not too long after, she is found dead. Not to be dramatic, but the details will shock you.
Of The Most Hated Women In America Casey Anthony - What Happened?
As a teen, Casey Anthony was described as allegedly being a compulsive liar. Later in adulthood, Anthony gives birth to a baby girl Caylee. Anthony hires a nanny named Zenaida Fernandez Gonzalez, the ex-girlfriend of her co-worker who paid for the service. However, June 16th was the last day that Caylee was last seen alive.
About a month later, Anthony's father is called to collect the car he and his wife had given Anthony. However, when the vehicle is found, it is allegedly described as smelling like a dead body. As Sarian details this publicly scrutinized case, wild twists and turns sadly turn into a tragedy.
Giulia Tofana Killed Over 600 Men With Her Poisonous Makeup
Talk about research. Sarian worked on this case for one year before posting. The YouTuber delves into the subject of Giulia Tofana, a 17th-century Italian woman who killed over 100 people. Her weapon of choice, poison in the form of her makeup products.
Tofana lived in the Renaissance era, where women had no say in their marriages. As a result, she was described as a friend to the troubled woman who had no way out of her marriage (divorce was not a thing then). The deadly potion was undetectable and slow acting. The dramatics in the details are straight up out of a movie.
A True Monster or Victim? Aileen Wuornos - Mind of a Monster
Aileen Wuornos has been listed as America's first female serial killer. However, that is still up for debate. According to Wuornos, she grew up in a troubled home and was later abandoned by her mother by her grandparent's friends. However, she faced sexual assault at the hands of her grandfather and his friends.
Wuornos falls pregnant and is later kicked out by her grandfather. She later becomes a sex worker and tries to make her life in the world. However, she continued in a life of crime and went on to murder seven men that are known of. Next ensues a cat and mouse chase with Wuornos and the police as they try to stop her.
Hell's Belle The Black Widow of the Midwest - Belle Gunness
Here is another period story. Sarian details the case of Belle Gunness, an alleged Black Widow in the 1800s. Gunness first got married to a candy store owner who she helps run. However, the shop burns down, and her husband dies, allowing Gunness to acquire the insurance on both.
However, as Gunness remarries and loses another husband, more people associated with Gunness begin missing. The case might seem open and shut, but in 1800-1900, crime-solving was a little slow, so the case details will keep you on the edge of the seat as you wait for Gunness to be caught.
Cam Girl Obsession Turns Deadly [ Amato Case ]
The seemingly happy and well-to-do Amato family did not appear as Sarian would say was 'suspish.' One of the sons, Grant Amato, enters the medical field but is fired due to stealing drugs from the hospital he worked at.
However, Grant did not appear to get a job or want a job. Instead, he became fixated on his computer and dedicated his time to Cam Girl Sylvie. The money to maintain this relationship was stolen from his family members and friends. However, as the family tries to help their son, Grant decides to make a deadly decision to control his life.
The Mysterious Black Dahlia Unsolved Case - Who May Have Done It?
This famously unsolved murder takes place in the golden age of Hollywood. Sarian takes her viewers through the details of the case by following the 'Black Dahlia,' real name Elizabeth Short from her move from Massachusetts to California. Short believed she was destined for something much greater.
However, Short's life was brutally ripped from her in a violent case that dumbfounded the police. Even after a round of suspects are interviewed, police are lead down a goose chase down to a particular shady Hollywood doctor with means. However, he was acquitted. Sarian lays out the suspects revealing the seedy underbelly of behind the glam of the 50s.
The Woman Hannibal Lecter - Katherine Knight - GRWM
Katherine Knight was an Australian woman who worked in a butchery. Knight had a series of tumultuous relationships where Knight was also an abuser. Furthermore, Knight would act on her anger violently by abusing animals and using physical violence on her partners.
However, this anger led to the unfortunate end of John Price's life. Price warned his co-workers that if anything happened to him, Knight was to blame. Warning, this case goes into the crime of the most disturbing nature.
Jeffrey Dahmer. Inside His Messed Up Mind & How He Almost Got Away
Jeffery Dahmer is one of America's well-known serial killers and one of Sarian's most requested cases. There is much known about Dahmer, but Sarian details Dahmer's life with incredible detail until he becomes a dangerous man.
Dahmer gains an alcohol problem since he was a teen and goes on to commit atrocities to his co-workers in the army. He then commits crimes against other members of the public and almost gets away with it.