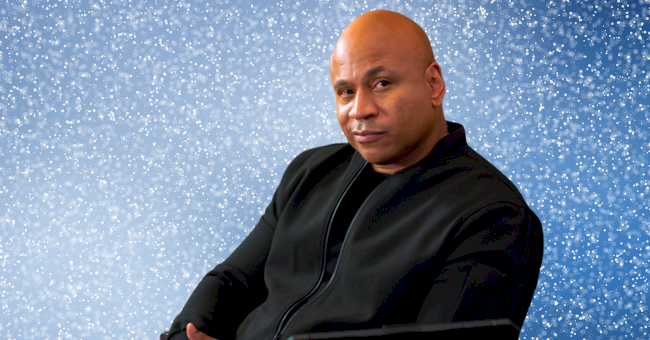 Top 10 Movies Starring LL Cool J
The rapper-turned-actor Cool J has many "firsts" attached to his name, starting with being the first hip-hop singer to make an appearance on American Bandstand and the first rapper to be honored at the Kennedy Center.
LL Cool J was born on January 14, 1968, as James Todd Smith. However, the stage name coined for him, LL Cool J, is short for "Ladies Love Cool James." Throughout his career, he's displayed his cool demeanor in various aspects.
LL turns 53 years old today, and while most people are familiar with his association with the music industry, his acting career deserves mention. Here are the top 10 movies by LL worth adding to your must-watch movies list.
Any Given Sunday
Watch this movie for football, LL, and of course, the fantastic star cast. After all, who would want to miss a sports-themed film with Al Pacino, Cameron Diaz, Jamie Foxx, and Oliver Stone in it? We certainly wouldn't do that.
Deep Blue Sea
Deep Blue Sea is a science-fiction movie back from the late '90s, starring Samuel Jackson, Saffron Burrows, and Cool J. It involves research carried out on genetically altering shark brains to cure Alzheimer's disease.
Mindhunters
A great pick in the crime and thriller category, Mindhunters is the story of a group of young FBI trainees who set off for simulation training to an island far away. The drama gets real when a serial hunter from amongst them threatens their existence.
S.W.A.T.
S.W.A.T. is an action-packed movie centered around a drug master wanting to run away from prison. He offers to give 100 million dollars to anyone who helps him out, but he's too dangerous to be set free, and a team of officers set out to prevent his escape.
Toys
Toys is a comic, fantasy film that tells the story of a military officer who combines his passion for warfare and toys by making war toys. It's got that dramatic, dark touch, LL at his best, and last but not least, Robin Williams.
Last Holiday
Last Holiday is an excellent pick in the rom-com category, especially in this cold, frosty weather. It brings together Queen Latifah's warmth and light humor and our beloved LL's coolness together, and nothing can be better than that.
In Too Deep
In Too Deep is a 1999 crime drama movie, and amongst other things, our Cool J is the bad guy in this one. He portrays the ultimate crime giant, who calls himself "God" and must be stopped by Detective Cole (Omar Epps) to save the city.
Deliver Us From Eva
Here comes another romantic comedy that is light-hearted and will guarantee you a good dose of laughter. LL Cool J and Gabrielle Union bring their unique chemistry and romance to the screen, which is a treat to watch.
Edison Force
Edison Force is a thriller, mystery film starring two music stars, Justin Timberlake and Cool J, and not to forget Morgan Freeman and Kevin Spacey. Please watch it for the star cast and some real police and detective work.
Rollerball
Rollerball is an action, science-fiction movie starring Cool J, Rebecca Romijn, and Chris Klein, among notable cast members. It follows a sports-oriented storyline but is not such a high performer as the other LL movies.