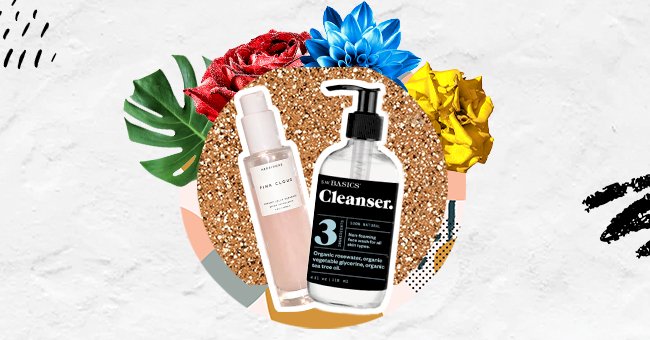 Top 10 Natural Face Washes Worth Trying
Washing our faces is an integral part of our skincare routine. But using face washes with harsh ingredients can irritate our skin and even distort its natural moisture barrier, causing redness, itching, and even acne.
Over time, people have become much more responsible regarding what they put into their bodies. However, we need to pay attention to what we're putting on our bodies as well, including the products we use as a part of our beauty routine.
There are endless options to choose from when it comes to other skincare products. However, many of us struggle when finding a clean face wash that comes without skin irritants. See some of the best natural face washes available that you should definitely give a try.
1.Earth Tu Face Palmarosa + Aloe Face Wash
Palmarosa + Aloe Face Wash is a gentle, organic formula made with skin nourishing oils like olive, coconut, jojoba, and aloe vera extracts. This hydrating foamy cleanser helps remove impurities, makeup, and dirt, giving your face a fresh and clear appearance.
2.Kinship Naked Papaya Gentle Enzyme Face Cleanser
Kinship Face Cleanser hydrates and nourishes the skin while retaining its natural moisture barrier. It contains jojoba and sunflower oils and papaya extracts that purify and soften the skin, making it smooth and healthy-looking.
3.Ursa Major Fantastic Face Wash
Ursa Major Fantastic Face Wash is a super foamy formula that replenishes your skin by strengthening its natural moisture layer. This cleansing solution is made from 99.9% natural ingredients and uses AHA/BHA fruity acids to exfoliate, and aloe vera extracts to soothe and brighten your skin.
4.Meow Meow Tweet Tweet Face Cleanser
This cream cleanser is a gentle and effective formula that lifts away all impurities, makeup, and debris while keeping the skin's moisture intact. It contains a blend of fresh and herbal restorative oils which tone and nourish your skin.
5.Avalon Organics Intense Defense Cleansing Gel
Avalon Organics Cleansing Gel is enriched with vitamin C, which combats dull skin and reduces the appearance of fine lines and wrinkles. This gentle lather foam comes without any synthetic colors and rejuvenates your skin's natural glow.
6.Kiwi Botanicals Brightening Honey Melt Facial Cleanser
Kiwi Botanicals Facial Cleanser is a thick foamy gel enriched with kiwi and charcoal extracts that remove impurities and dirt to reveal a clean complexion. It also contains manuka honey totarol extracts that help reveal the skin's natural radiance.
7.S.W. Basics Cleanser
S.W. Basics Cleanser contains tea tree oil, rosewater, and vegetable glycerin. Its natural and organic formula is super hydrating and gentle, making it an excellent choice for people with sensitive and acne-prone skin.
8.Pacifica Sea Foam Complete Face Wash
Pacifica Sea Foam Face Wash is an effective cleanser that helps remove makeup, dirt, and debris without stripping off your skin's natural moisture layer. It is enriched with sea algae, papaya, and coconut water which restore skin's natural glow and make it soft and smooth.
9.Herbivore Botanicals Pink Cloud Rosewater + Tremella Creamy Jelly Cleanser
Herbivore Botanicals Cleanser is a gentle formulation infused with rose water and coconut water that moisturize and cleanse the skin. Vegan squalene helps remove dirt, excess oil, and makeup, while tremella mushroom restores the skin's jelly-like texture.
10.Marie Veronique Pure E.O. Free Oil Cleanser
Marie Veronique is a non-toxic oil cleanser that helps remove makeup, dirt, and excess oil while retaining the skin's natural moisture layer. It uses the power of omega-6-rich oils to replenish skin's natural complexion and radiance.