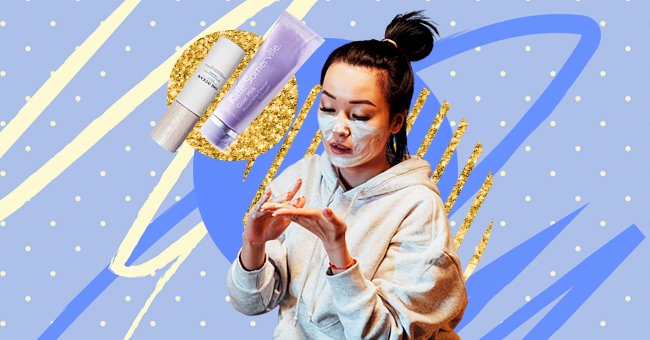 The Top 10 Facial Cleansers Of 2021
For naturally radiant and clear skin, making smart changes to your skincare routine is highly essential. And a big part of taking care of your skin involves choosing a face cleanser that not only provides instant hydration but also fights acne without stripping away moisture.
It may surprise you, but finding the perfect face cleaning formula is not as easy as you think. While we spend a considerable amount of time and energy choosing our skincare and makeup products, the same is not always true for face washes and cleansers.
According to skincare experts, the same formula doesn't work for everyone, and we should look for solutions that cater to our skin type and needs. If your skin is sensitive, foaming gels might work for you, while people with oily and acne-prone skin should use exfoliating and acid-based formulations (salicylic and glycolic acids). Here are the top ten facial cleansers worth buying this year.
1.Milk Vegan Milk Cleanser
Price: £12.00
Vegan Milk Moisturizing Cleanser is enriched with plant milk, argan, oat, and fig extracts that remove excess oil without stripping away moisture. It contains baobab and aloe vera that make the skin soft, smooth, and plump and improve complexion.
2.First Aid Beauty Pure Skin Face Cleanser
Price: $22
First Aid Beauty's Face Cleanser contains aloe vera and allantoin extracts that soothe and nourish irritated and sensitive skin. It is a gentle cleansing formula that helps remove makeup, girl, and excess oil. Also present is glycerin, which deeply hydrates and improves skin's appearance.
3.La Roche-Posay Toleriane Hydrating Gentle Cleanser
Price: $15
La Roche-Posay Toleriane Cleanser is your go-to daily face wash for any and all skin concerns. It contains prebiotic thermal water, glycerin, and ceramides and helps remove makeup, dirt, and oil - leaving your skin feeling soft and moisturized.
4.CeraVe Hydrating Facial Cleanser
Price: £9.50
CeraVe Facial Cleanser is a super-nourishing formula that strengthens the skin's natural barrier layer and offers protection against internal and external stressors. It contains ceramides and hyaluronic acid that provide deep moisturization and restore the skin's healthy, supple appearance.
5.Kate Somerville Goat Milk Cleanser
Price: £34.00
Kate Somerville Goat Milk Cleanser is a non-foaming creamy formula that helps remove makeup, dirt, and impurities while retaining the natural moisture content. It is enriched with milk proteins, manuka honey, avocado, and jojoba oils that provide instant nourishment to dull and dehydrated skin.
6.Medik8 Clarifying Foam Oil-Free AHA/BHA Blemish Cleanser
Price: £21.00
Medik8 Clarifying Foam is a gentle cleansing formulation that clarifies the skin by removing excess oil, dirt, and makeup. It is especially suitable for people with blemish-prone skin, as the AHAs and BHAs combat acne and provides gentle exfoliation.
7.Oskia Renaissance Cleansing Gel
Price: £36
Oskia Renaissance Cleansing Gel contains a blend of vitamin C, E, starflower oil, glycerin, and magnesium which clarify the skin and boost its natural glow. It is a gentle cleansing formula that removes oil, grime, and makeup, leaving the skin soft and supple.
8.One Ocean Beauty Purifying Ocean Mist Cleanser
Price: £30
One Ocean Beauty Ocean Mist Cleanser is powered by micellar technology that washes away grime, debris, and makeup, while deeply exfoliating the skin. It contains a bio-fermented Pseudoalteromonas microorganism which helps to stimulate collagen and combats inflammation.
9.Paula's Choice Defense Hydrating Gel-To-Cream Cleanser
Price: £20
Paula's Choice Hydrating Cleanser is a silky smooth gel-to-cream cleansing formula that removes makeup, dirt, and pollutants and helps restore skin moisture levels. It contains green tea, licorice, and soy extracts which calm sensitive skin and provide nourishment.
10.LIXIRSKIN Electrogel Cleanser
Price: £20.00
LIXIRSKIN Electrogel Cleanser is a skin detoxifying formula that clears clogged pores from excess oil, dirt, and makeup and refines the complexion. The electro-gel technology helps attract toxins and grime for a naturally clear, smooth, and radiant look.