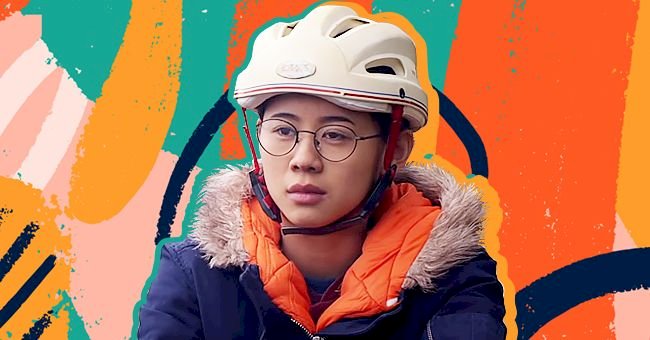 Top 10 New Netflix Movies To Add To Your Must-Watch List This Month
Cold weather, blankets, and a couch all amount to one thing, a Netflix movie binge. Fall is the perfect time to collect some new Netflix recommendations, and boy is there plenty to pick.
Netflix always has a wide variety of films and series available for its user's entertainment. The only problem is, viewers would need to set aside several hours to filter through all of the content.
The vast quantity of options can make picking weekend watches a little more complicated than it should be. So, we've listed ten movies available on Netflix now or in the new future that you will undoubtedly enjoy.
New York Minute (2004)
Take a trip down memory lane with this upcoming addition to the Netflix catalog. Although life isn't as simple as when this movie came out, the nostalgia from watching this classic is fantastic.
Father Of The Bride Reunion (2020)
The prominent cast members for the 1992 film reunite for a Netflix special. This film's story unfolds as a Zoom call among the family, which quickly turns into a Zoom wedding.
The reunion special is a way for the Father Of The Bride cast to extend a helping hand to charity. This special is in partnership with World Central Kitchen, who donate food to people in need during this crisis.
The Social Dilemma (2020)
You may have heard a thing or two about this controversial Netflix original. This is our plea for you to please believe the hype and see this movie immediately!
The dramatic documentary shows us how social media and technology affect our everyday lives. This movie may give you some chills and the urge to delete your Instagram account, but it's worth it.
The Devil All The Time (2020)
If you love a psychological thriller with an A-list cast, then this movie should be your next watch. The film follows a young man who tries to help his family survive in a cruel post world war two world.
Enola Holmes (2020)
Millie Bobby Brown got her start on Netflix and seems to be striving on the platform. The young actress features as the main character in the Netflix original film, Enola Holmes.
This film follows Sherlock Holmes's younger sister, Enola, as she tries to find her missing mother. Enola's mission shows us that the Holmes genes are well equipped for any investigative work.
The Kissing Booth 3 (TBC)
Get your calendars ready and keep your eyes out for the third installment of The Kissing Booth. Prepare all of your unanswered questions from the second movie for this upcoming film.
Work It (2020)
Everybody loves a great underdog story, and everyone loves an upbeat dance movie. Work It is the perfect combination of both movie genres, making it the ideal feel-good film pick.
The movie follows a high school senior who must win a dance competition for her college application. Her team of dancers is not the most skilled in the field, but they overcome all odds.
Hollywood (2020)
Although this isn't a movie, the miniseries will have you engaged for every single episode. Get your couch ready for this true Hollywood hustle story with fantastic costume design and the La-la land spirit.
The Half Of It (2020)
This modern-day romantic comedy is a fantastic watch for a relaxing day. Like any exciting rom-com, this story features a classic love triangle between a few unlikely teens.
We appreciate that the popular school jock is not a jerk in this movie, and we love the twist in the end. You'll have to tune in soon to see who gets the girl in the film.
Becoming (2020)
Former first lady Michelle Obama shares a close look into her life in this Netflix documentary. It has been out for months now, but it's worth circling back if you have not seen it yet.
The Eddy (2020)
The Eddy is another miniseries that will have you hooked like you are watching a movie. This Netflix musical series has an incredibly talented cast and crew who capture your attention immediately.