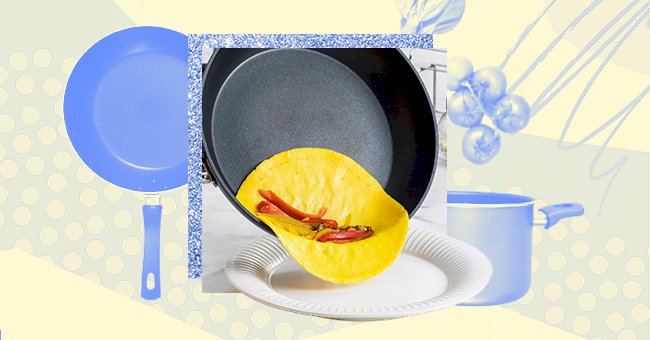 Top 10 Non-Stick Pans To Make The Perfect Pancakes
Finding the perfect non-stick pan can be nerve-wracking, and making do with the old ones lying in your kitchen might ruin your omelets and crepes. But if you are determined to establish your name as a professional cook, it's time to choose a pan that's just right for you.
When you're on the lookout for a non-stick pan, you are likely to rule out all claims made by the brand, mainly because of your terrible past experiences. However, there are pans that offer the best value for money, come with a durable coating and allow for uniform heat distribution.
You'll be surprised to know that some non-stick pans are oven-safe, and the majority of them now come without the harmful chemical Polytetrafluoroethylene (PFOA) or Teflon. These are the top ten non-stick pans which are worth your money.
1.Anolon Advanced Nonstick Skillet 10-Inch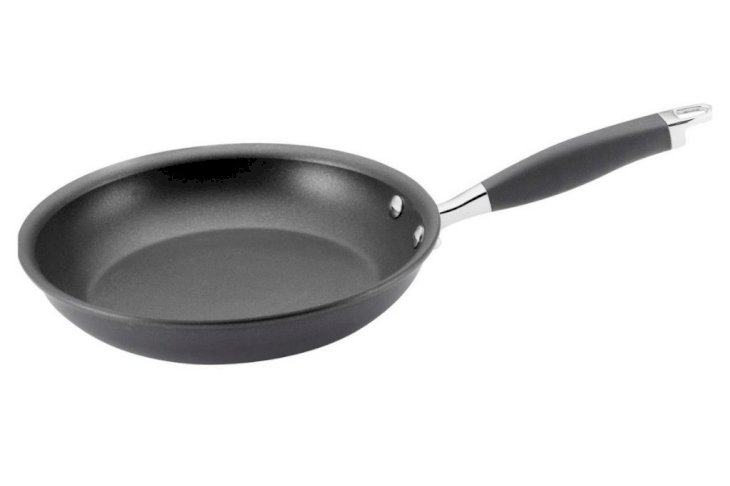 amazon
The Anolon Advanced Nonstick Skillet is a long-lasting metal utensil that provides fast and even heat distribution for premium cooking. It also comes with a super grip handle for comfortable holding and easy movement on the stove and around the kitchen.
2.Calphalon Contemporary Nonstick 10-Inch Fry Pan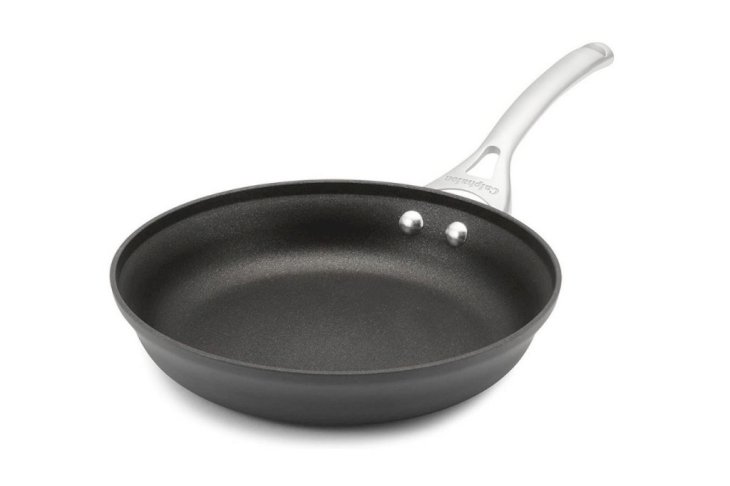 amazon
The Calphalon Contemporary Nonstick Pan is made from heavy duty aluminum which provides uniform heating and durability, and is oven-safe. It can be washed in a dishwasher and comprises three nonstick layers and two additional layers for durable and long-term performance.
3.Tramontina Professional Nonstick Restaurant Fry Pan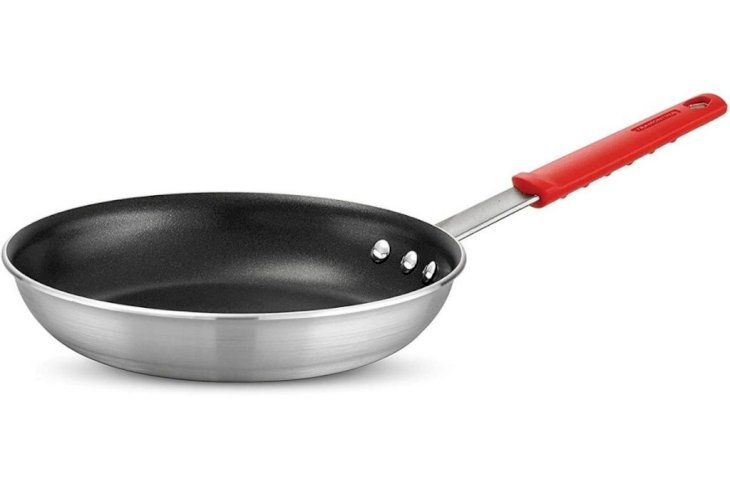 amazon
The Tramontina Professional Nonstick Pan is a heavy-gauge aluminum utensil that is free from PFOA and dishwasher-safe. It is a high-performance pan that can be used in ovens and even works well with gas.
4.All-Clad Stainless 10-Inch Nonstick Fry Pan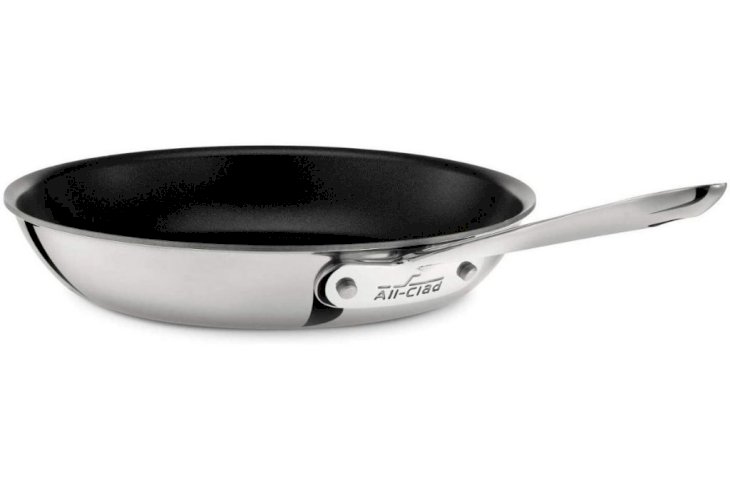 amazon
The All-Clad Stainless Nonstick Pan comes with a flat base and mid-height sides that make it easy to flip and toss your pancakes. It is a durable utensil that allows for quick and even heating with it three layers of teflon-free coating.
5.Le Creuset 10-Inch Nonstick Fry Pan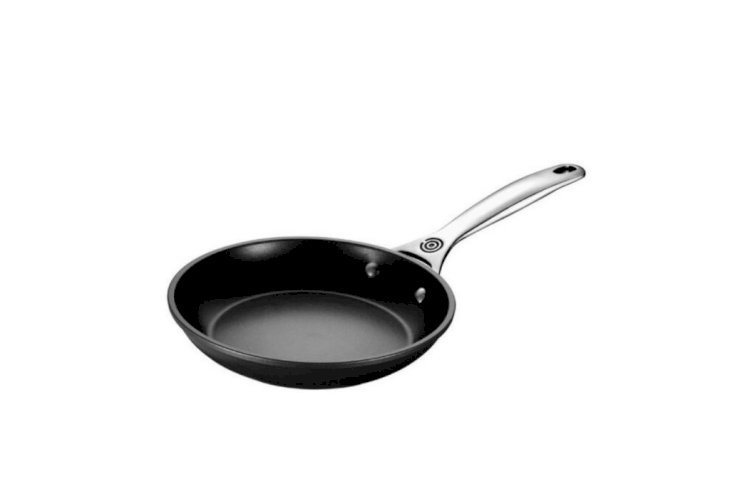 lecreuset
The Le Creuset Pan is a multi-purpose kitchen utensil that comes with triple teflon-free coating and is also oven and dishwasher-safe. It is a heavy duty aluminum pan that provides quick and even heat distribution and is perfect for searing and browning food.
6.GreenPan Paris 10-Inch Fry Pan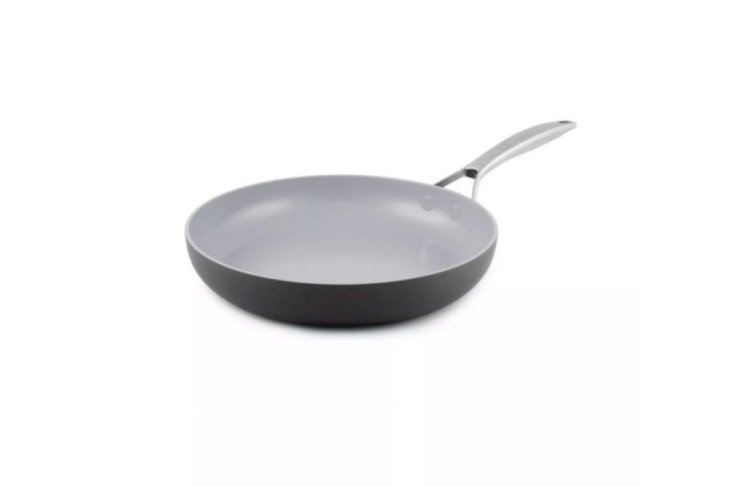 target
The GreenPan Paris features a ceramic non-stick coating called Thermolon, and comes without any harmful chemicals like PFOA. It is scratch-resistant and can be easily used to toss and flip your favorite omelets and pancakes on the stove and oven.
7.Blackmoor Nonstick Frying Pan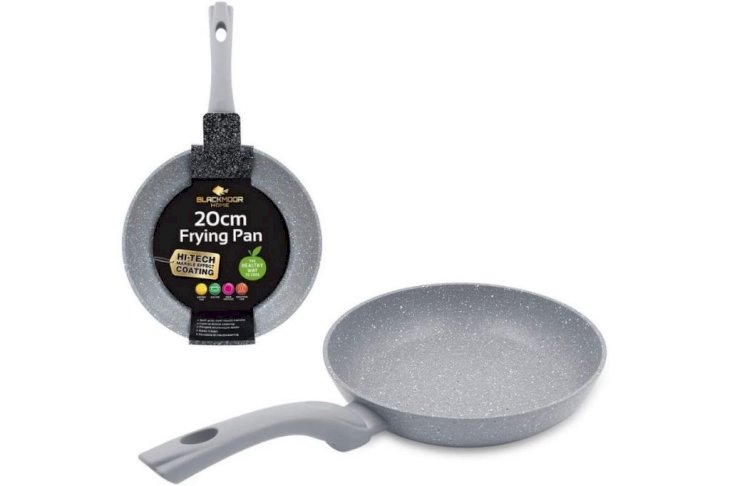 amazon
The Blackmoor 20cm Frying Pan can facilitate frying, browning and searing of crepes, omelets, meat and even vegetables. It is scratch-resistant and supports cooking on gas and electric stoves. The soft-grip handle allows for easy handling.
8.Salter BW05747S Megastone Collection Non-Stick Forged Aluminum Frying Pan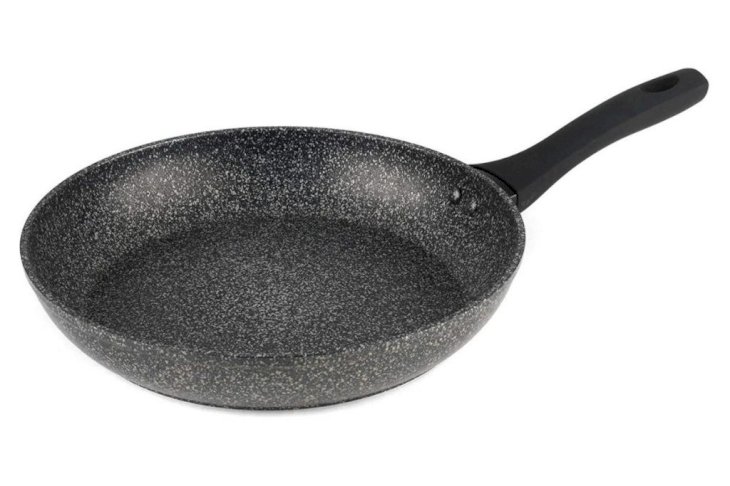 amazon
The Salter Megastone Pan comes with an ultra non-stick surface and heavy duty aluminum for maximum performance. It is dishwasher-safe and has an easy-grip soft touch handle for long-term holding and use around the kitchen.
9.Zyliss Cook Ultimate Induction Frying Pan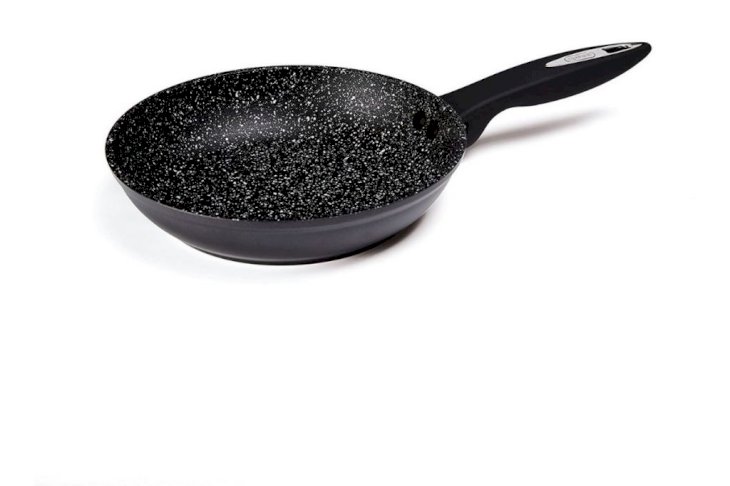 amazon
The Zyliss Cook Induction Pan comes with a three-layer non-stick coating and a base made from aluminum, so you can cook your meals in less oil. It also features a durable handle and even heat distribution for premium cooking.
10.Tefal Intuition Nonstick Frying Pan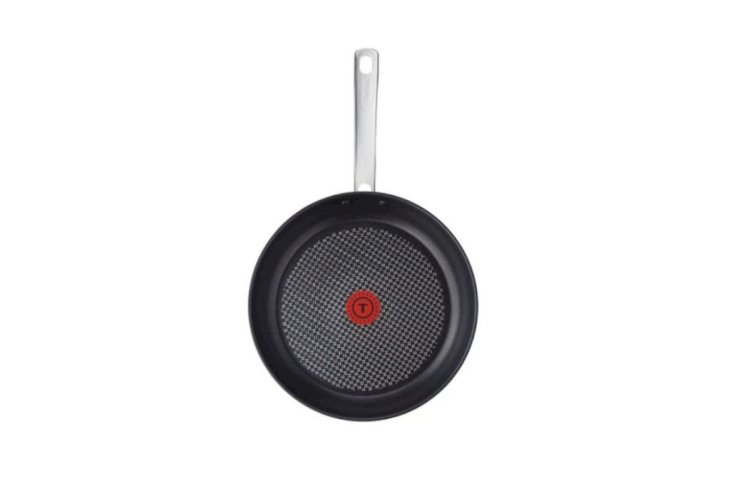 johnlewis
The Tefal Intuition is a corrosion, stain and high-temperature resistant pan that is durable and long-lasting. It comes with a non-stick power-resist coating, and is oven and dishwasher-safe.