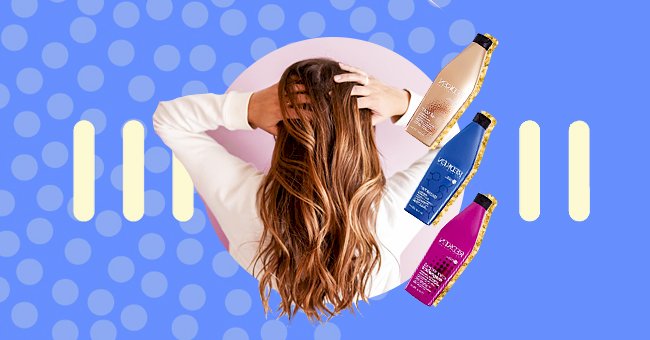 Top 10 Shampoos For Dry Hair
Winters are taking their full force, and that means more trouble for dry hair people. If your flaky, itchy scalp has taken its toll on you, chances are you need to change your shampoo.
Anyone with dry hair would understand how hard it is to always switch between different hair products. Using proper conditioning and oiling treatments help, but adding an excellent shampoo to your hair care routine is equally important.
People have dry hair due to several reasons. It's a genetic problem for some, while others tend to lose their moisture layer because of heat damage, excessive bleaching, and hair dyes. We have put together a list of the top 10 shampoos available on the market to make your dry hair woes go away.
1. Dizziak Hydration Wash
Price: £20.00
Dizziak Hydration Wash is a deep cleansing and conditioning hair formula. It contains natural ingredients like babassu oil and quinoa, which clean your scalp and boost moisture levels. It is a rich, smoothing, and soft hair wash that improves hair health and texture.
2. Virtue Recovery Shampoo
Price: £36.00
Virtue Recovery Shampoo works on recovering your dry, damaged, and overworked hair. It contains Alpha Keratin, which repairs your hair strands from the root level and provides nourishment.
The quinoa extracts help retain your moisture layer and restore softness and smoothness, while the baobab oil and vitamin C boost hair shine.
3. Redken All Soft Mega Shampoo
Price: £14.45
Redken All Soft Mega Shampoo is a good pick for people with dehydrated hair. It contains sacha inchi extract, aloe vera gel, cactus extracts, and Redken RCT protein complex that deeply nourish your hair from the root-tip level. It will also restore your hair's silky, soft texture.
4. Briogeo Don't Despair, Repair! Moisture Shampoo For Damaged Hair
Price: £30.00
Briogeo Don't Despair, Repair is a super moisture shampoo that cleanses your hair like shampoo and deeply nourishes it like a conditioner. It contains vitamin and mineral extracts that strengthen, repair and restore your hair's moisture levels for a healthy scalp and hair strands.
5. Bumble And Bumble Hairdresser's Invisible Oil Shampoo
Price: £25.50
Bumble and Bumble Shampoo are free from sulfates and work on deeply cleansing your hair. Its invisible oil formula makes your hair soft and removes tangles and to make it smooth and frizz-free. It also repairs heat-damage and restores hair health.
6. John Frieda Frizz Ease Daily Nourishment Shampoo
Price: $5.23
John Frieda Frizz Ease Shampoo instantly hydrates your hair to reduce frizz and make it manageable. It contains essential silk proteins, vitamins, and nutrients, which restore hair moisture levels and leave your hair feeling soft, smooth, and silky.
7. Joico Moisture Recovery Shampoo
Price: $14
The Joico Moisture Recovery Shampoo provides deep hydration to the dehydrated and parched scalp and hair strands. It offers gentle cleansing and nourishment and restores your moisture levels and elasticity.
8. Verb Ghost Shampoo
Price: $18
Verb Ghost Shampoo provides deep conditioning and protects your hair color and texture while making it more manageable. It contains Moringa Oil, which infuses essential nutrients in your hair to boost its shine. The vitamins, minerals, and protein extract to repair damage and restore hair strength.
9. Love Beauty And Planet Hope and Repair Coconut Oil & Ylang Ylang Shampoo
Price: $11.07
The Love Beauty and Planet Hope and Repair Shampoo is a deep conditioning formula for dry hair. It contains coconut oil and ylang ylang flower oil that restore hair freshness, shine, and moisture content.
10. DevaCurl No-Poo Original Zero Lather Conditioning Cleanser
Price: $24
DevaCurl No-Poo Original Zero Lather Conditioning Cleanser repairs straw-like hair strands. It contains peppermint oil, which moisturizes and softens the hair. Grapeseed oil boosts hair shine and volume, while the wheat amino acids strengthen the hair and reduce tangles.