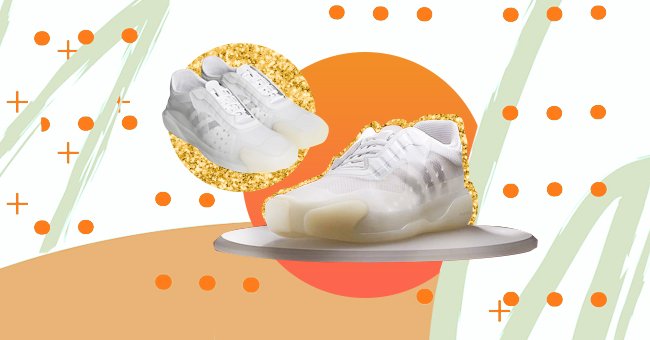 Top 10 White Sneakers To Buy
If you've been looking everywhere for the perfect sneakers, you probably want something practical for every day and at the same time trendy. This is where white sneakers come to the rescue. Once you have decided to get your hands on some women's white sneakers, the next step is to find the perfect pair.
White sneakers are the ultra-chic pairs of shoes you need all season long. There are many different styles to choose from. Once you have picked the perfect pair, you'd realize that a white sneaker is, without doubt, one of the more stylish choices.
Initially, sneakers were only worn for sports, but they have left sportswear over the years and are now seen in streetwear. Today, we can wear them with t-shirts, formal wear, casual outfits and more.
1. Adidas Superstar
The Adidas Superstar was released in 1969 as a basketball silhouette. During the 80s, they became popular in hip hop culture thanks to the song My Adidas by the group Run-DMC On SVD. Today, they are one of the most sought-after sneakers.
With over fifty years of age, it's a solid option that has gotten better with age, and affordable. The simplicity of the Superstar makes it dependable. This means you can style it with pretty much anything without worrying about how it's going to look.
2. JW Anderson X Converse Run Star Hike
This collaboration with JW Anderson revisits the great classics of Converse, especially its timeless Chuck Taylor All-Star. This sneaker has imposed its fashionable fiber from the catwalk to the street in a continuous exploration of proportions, posture, comfort, and style.
The Run Star Hike's sole features a unique graphic design and is divided into two parts to allow for better balance for its wearer. A true fashion must-have that goes with almost any style of clothing.
3. Tom Ford Jago
Tom Ford knows his onion in luxury fashion, and the Jago sneakers just go to prove this. The sneakers are constructed from a lightweight nylon mesh and a grosgrain band. The sole boasts of an injected molding technique that forms the base from multiple colors and materials.
This stylish pair is made from breathable materials that make it stylish, sleek, and not forgetting that it is also functional. These pairs, when worn, make you want to skip rather than walk.
4. Alexander McQueen Tread Slick
Since its release, these sneakers crafted from a mix of canvas and leather have become one of the brand's most popular shoes. This premium beauty is one to buy if you love high-end quality kicks.
Though a practical take on a sporty style, these glittering leather high-top sneakers anchored with a chunky lug sole can be styled and paired with almost every item in your wardrobe.
5. Adidas Continental 80
The Adidas Continental first hit shelves in the late 1980s, but its re-release single-handedly overthrew one of the biggest trends we've seen in footwear for decades in the space of a few months.
Its comfort comes from the fact that the upper is placed upon a classic rubber cup sole and fitted with a French Terry cotton interior. With these sneakers, you'll get the Adidas cool style and stay casual and comfy all day long while pushing your street style to the next level.
6. Adidas X Ivy Park
Beyoncé has an excellent athleisure style which she infused into her collections. The low-top style features a platform lift with mixed material uppers, a gum outsole, and neon-tipped laces, all with a neon stripe edging for a pop of color.
If you already have the Ivy Park or Icy Park collections, then you just might want to finish off your look with this pair of sneakers. With this pair of sneakers, the boundaries between sports and leisure styles have been blurred.
7. Off-White Out Of Office
Virgil Abloh wanted to create a tennis shoe with the late 1980s and early 1990s aesthetic that could be worn all-day-every-day, and the 'Out Of Office' sneakers was born. The low-top design merges street, basketball, and running influences but can be worn every day.
Out of Office's concept was to embrace the power of creativity, empower the public to escape the mundane, and create their world of infinite possibilities.
8. Axel Arigato Clean 90 Triple Bee Birds
This is said to be a best-selling classic reimagined. It has a smooth leather base with a contrast heel and suede cap toe detail with a minimalist silhouette. The handmade leather and a rubber cup-sole are a bonus.
Also equipped with cushioned footbed and arch support for maximum comfort, these sneakers can be worn all day long. The embroidery and contrasting accents prove that style is all in the details and a must-have for any self-proclaimed street-style star.
9. Adidas + Prada Luna Rossa 21
Even though it was initially designed for the Prada Luna Rossa Pirelli team, Adidas and Prada did a good number with this. It is made from recyclable materials and can be worn by everyday fashion lovers.
The iconic design is reminiscent of the Prada America's Cup boat shoe of 1997. It has a hydrophobic shell and comes in special packaging. It is accompanied by a shoe bag made of technical fabric with logo print that can turn into a versatile accessory.
10. Nike Air Max 1
Being the first shoe to incorporate Nike's famed Air technology, these sneakers is one of the most iconic of all time. It became obsolete as a performance running shoe, but its status as a casual favorite seems to increase with each passing year.
If you're looking for a sneaker with all-day comfort and classic style, you need to look no further. There is no collection of sneakers without a pair of this classic staple.