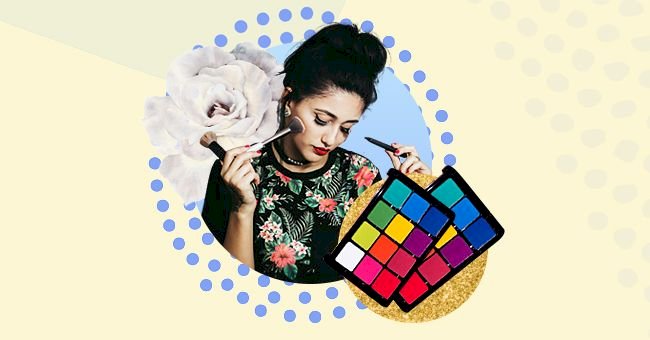 Top 5 Colorful Eyeshadow Palettes To Add To Your Makeup Kit
More is more about eye makeup these days, and people aren't afraid to play with color. Surgical masks covering half of our faces means that we need to stand out with eye makeup.
Eye makeup is having its moment right now since face masks cover most of our faces. The trick is to stand out with bold colors and looks these days, but one has to start from somewhere with this trend.
Eyeshadow palettes are always fun to play with and buy but never really easy to pick. See the top five colorful eyeshadow palettes that will add a bit of the rainbow to your eye makeup looks this year.
Pat McGrath Labs Mothership VIII Artistry Eye Shadow Palette Divine Rose II
The makeup legend herself released this stunning eyeshadow palette in June this year. Pat McGrath partnered with the iconic Naomi Campbell to launch this rose inspired palette elevating its value.
McGrath's makeup is top quality and offers the most fantastic pigment payoff. This palette has the very first trio chrome metallic shade on the makeup market. This unique shade changes color in a different light.
Jouer Cosmetics Rose Gold Matte & Shimmer Eye Shadow Palette
This may not be the most colorful palette on the list, but it has some pretty fun go-to colors in it. Who wouldn't want to experiment with the sexy Fuschia and golden mustard hues in this selection?
Juvia's Place Warrior III Palette
Juvias Palace is known for its bold, colorful palettes, and this Warrior III palette shows us why. The brand never disappoints with its high pigmented selection of vibrant matte and metallic colors.
Makeup influencers such as Nikkie Tutorials love to turn to this brand for their most lively looks. These artists usually gush about the easy to apply formula, which is essential for an array of intense matte colors.
Viseart Editorial Brights Palette
This bright colored eyeshadow palette would impress a third-grade art class in seconds. Makeup professionals love it, and you will enjoy experimenting with vibrant colors as well.
Beauty Bakerie Do It For The Graham Palette
Beauty Bakerie baked good themed palettes look good enough to eat! This cute Graham cracker inspired palette has a wide selection of nude and colorful shadows to ease users into using color.
Experiment with coppers, greens, yellows, and blues that are muted enough for color beginners. This eyeshadow palette offers a selection that is approachable for those who don't take risks easily.