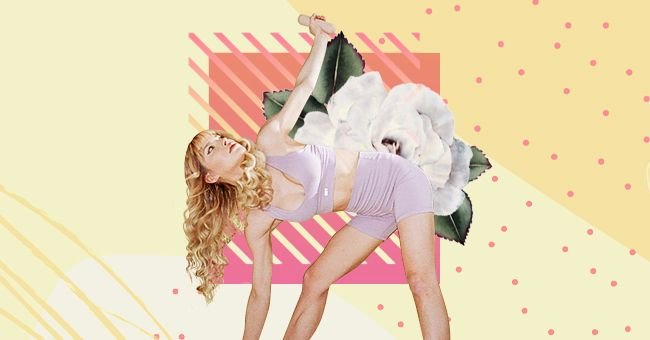 Top 5 Dumbell Sets For Your Home Gym
There are several benefits to incorporating weights into your HIIT, barre, or any other strength workout. Take your home workout to the next level with dumbells for any level of fitness.
Dumbells are most often used for bicep curls, shoulder raises, and weighted lunges. The extra weight can help you with joint flexibility, strength, and muscle tone.
There are so many kinds of dumbells on the market. There are some things that you want to consider before you make the purchase. A textured grip may be easier to hold, especially if you're looking for heavier weights. Also, consider if your weights are for endurance training or strength. If strength is your goal, consider an adjustable set or various single sets in different sizes.
AmazonBasics Neoprene Workout Dumbbell Hand Weights, 3–8 pounds
These dumbells make for ideal beginner weights. The hexagonal shape makes it ideal for storing in your house because they won't easily roll.
This set comes with three pairs of dumbells: 3, 5, and 8 pounds — and it includes a bonus rack. Not to mention they are a budget-friendly option.
These grippy yet soft to the touch dumbbells from Amazon can be purchased in varying weights, depending on your goals and experience.
They've also got two slightly flat sides making them easy to store in your home and they won't roll around. They're sold in pairs and the weights range from one to ten kilograms.
Bowflex SelectTech 560
For the more technologically inclined of us, there are these app controlled dumbells. You can pair via Bluetooth to the Bowflex app which will record lifted weight, as well as all sets and reps per exercise.
The pair Bowflex SelectTech 560 is available at a maximum of sixty pounds. The square shape of the weights can help keep you stable while doing pushups.
Bala Bars
If you're a fan of barre, these may be the ideal option of weights for you to try. They include a ergonomic design that evenly distributes the weight for a comfortable workout.
They are designed for strength and versatility so they're ideal for your home gym. Use them for yourcurls to rows, presses and flies.
AmazonBasics Rubber Encased Hex Hand Dumbbell Weight, 10–25 pounds
The biggest concern from reviewers regarding these dumbells was the overwhelming plastic smell. However, the smell does reportedly dissipate.
Beyond the issue of the smell, this dumbell has recieved glowing review for the grip nand overall use. The dumbells are not a set so you may consider ordering two of them if you are keen.